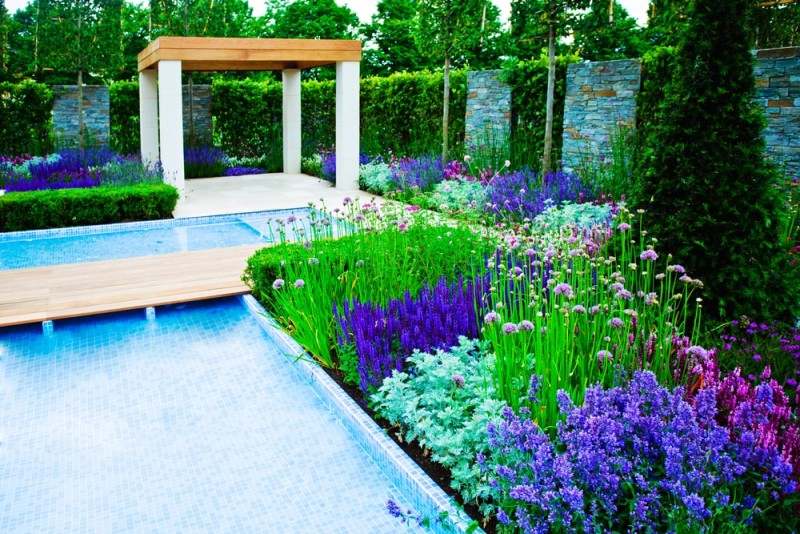 The above garden landscape is a beautiful example of what can be achieved with a clean water modern tile lined pond surrounded with lush floral growth and a modern gazebo shelter for seating and all contained within the boundaries of a tall plant laden wall.
A garden pool area can create a very unique theme to your home. Many Asian influences can be seen in a lot of typical garden ponds and yet the typical garden pond needn't follow that traditional path. The design of a backyard garden pond can range of style and look considerably. They can be custom built or as simple as you like. There are many available pre-cast ponds that can be inlaid into a dug out garden area and in a matter of a few hours, you have your garden pond feature.
Other pond designs can develop organically and others can be crafted by landscape designers who will often take into account the plantings and other aesthetic features that will surround the pond. Installing a waterfall feature will be beneficial to help maintain a regular flow of water which will help prevent the pond water from becoming stagnant (an important consideration).
Whatever you motivation for a home garden pond, in this gallery you will discover a number of interesting and unique designs and styles. Hopefully, you will find something of interest that will inspire you to create one of these garden 'enrichments' to your landscaping.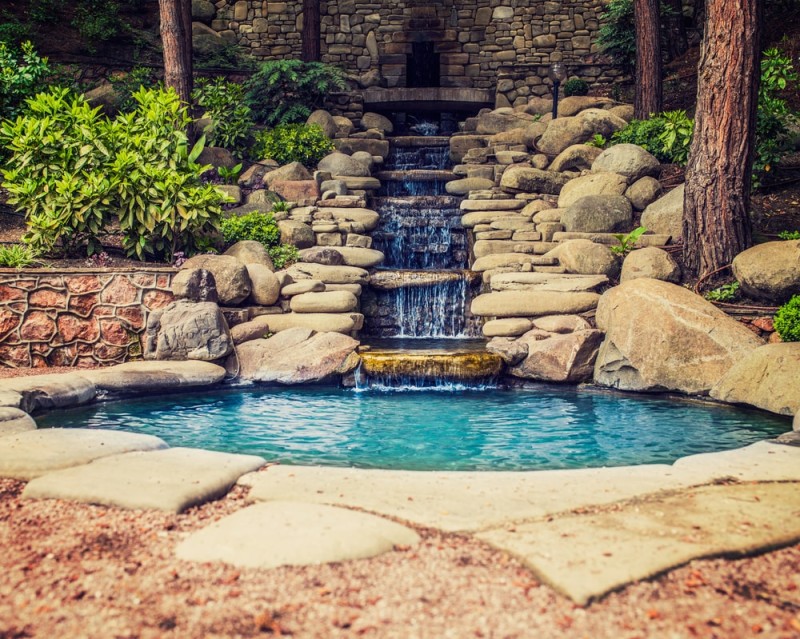 A luxurious rock feature garden with Asian style pond and elevated terraced water fall feature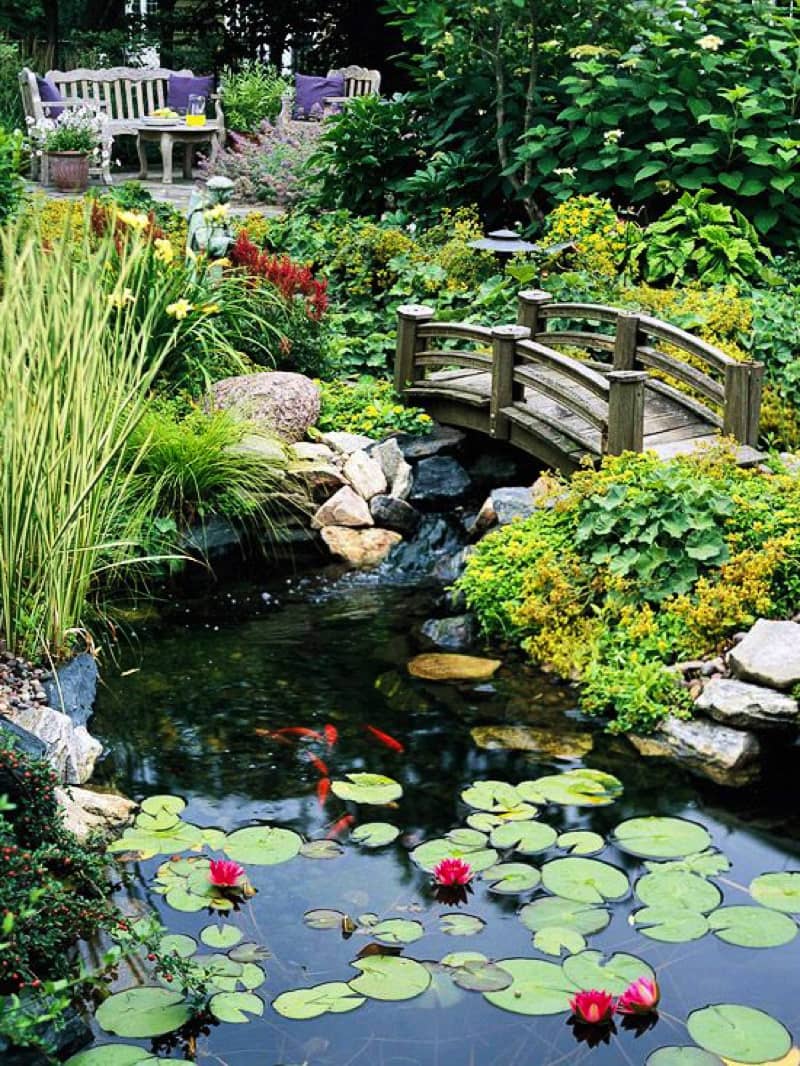 A stunning and also cute garden setting with a large fish pond containing an array of water lilies and flowers, a footbridge and a path leading to a relaxed seating area. Source www.bhg.com.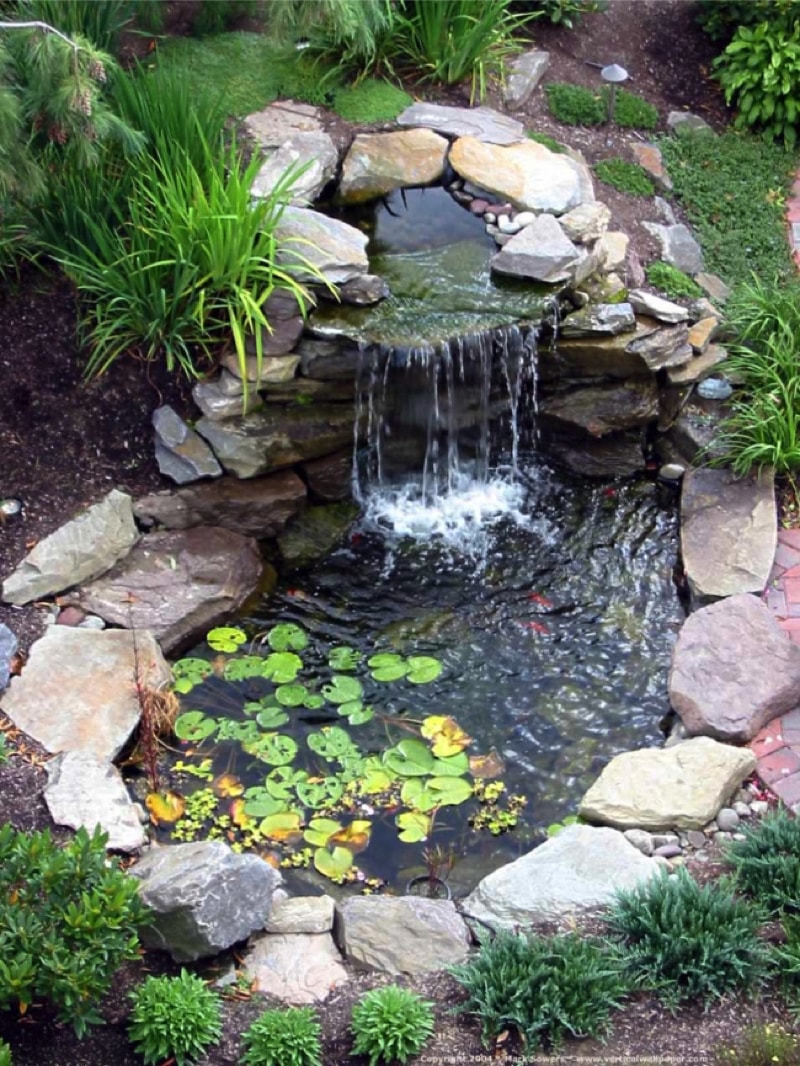 A landscaped rocky waterfall and fish pond garden feature. Source www.spreaddecor.com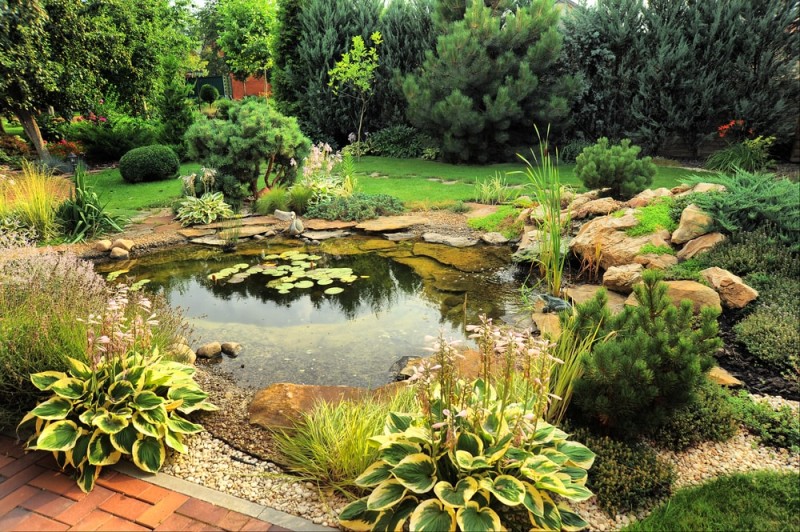 Peaceful landscaped garden pond with water lilies and rock edging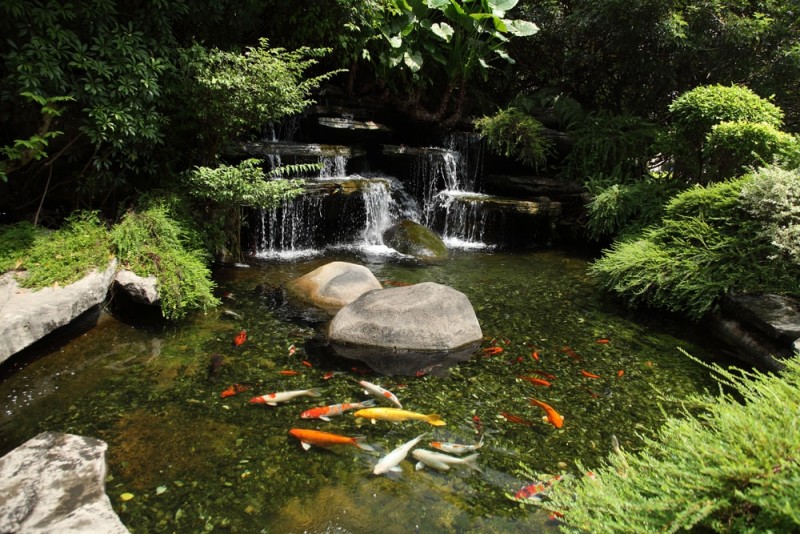 Japanese carp fish swimming in a garden pond with a waterfall surrounded by trees and bushes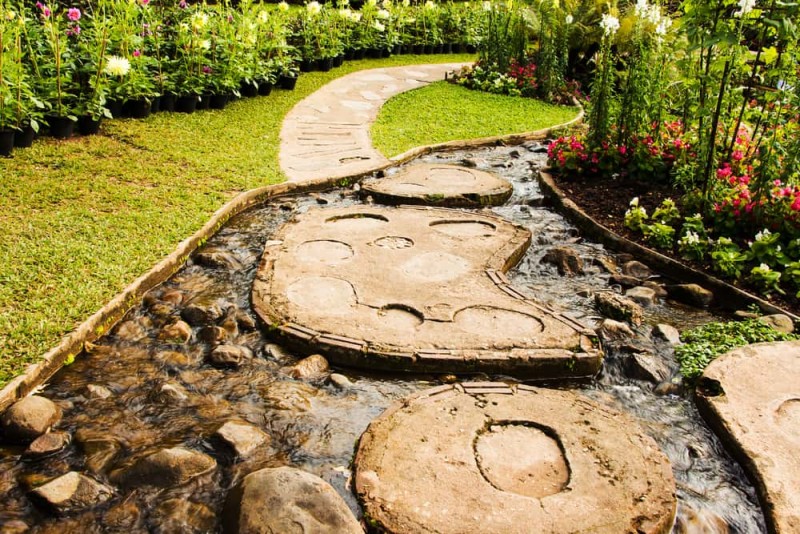 Landscaped garden design with a walking path through a pond in asian style.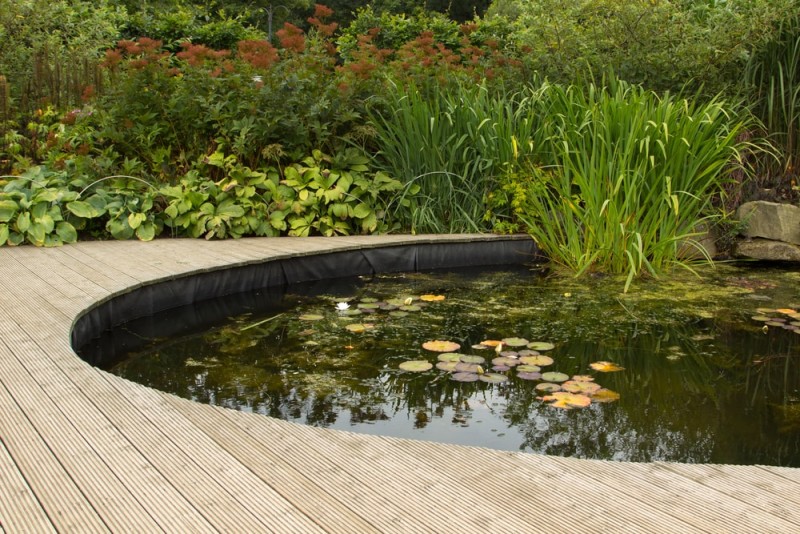 Landscaped garden pond with water lilies and timber decking surround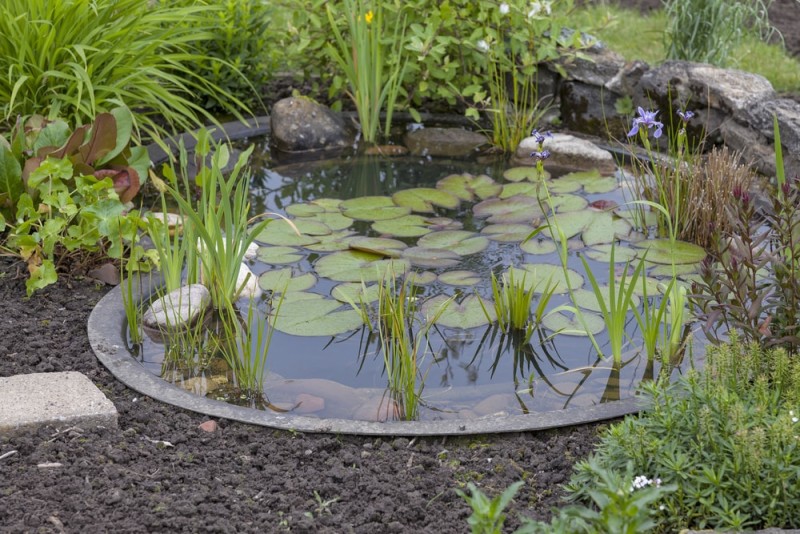 Cottage garden with an inset pond feature with water lilies and grasses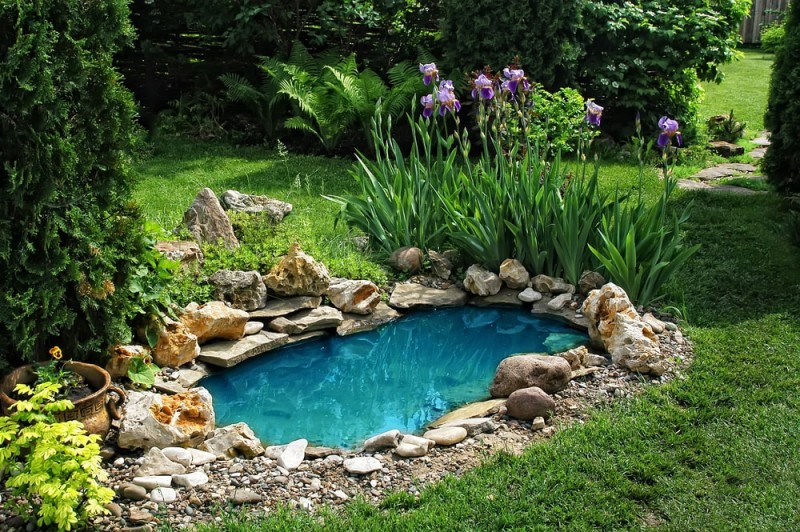 Small pond with various rock form edging on a summer day in the garden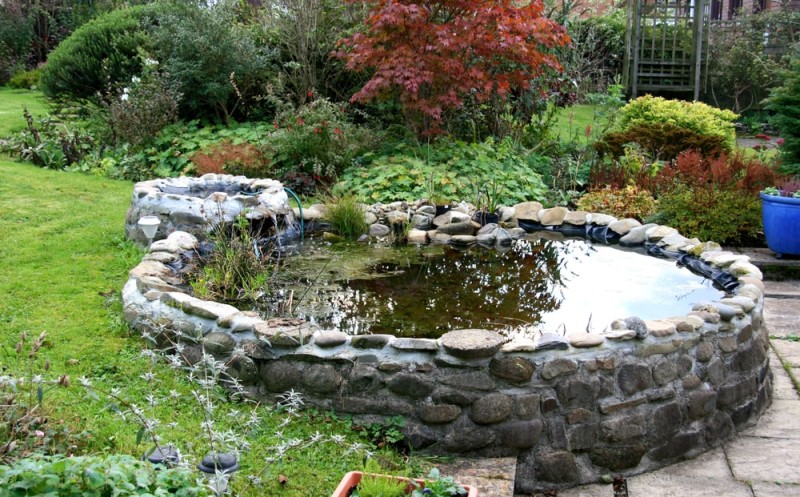 Above ground garden rock pond with small trickling waterfall.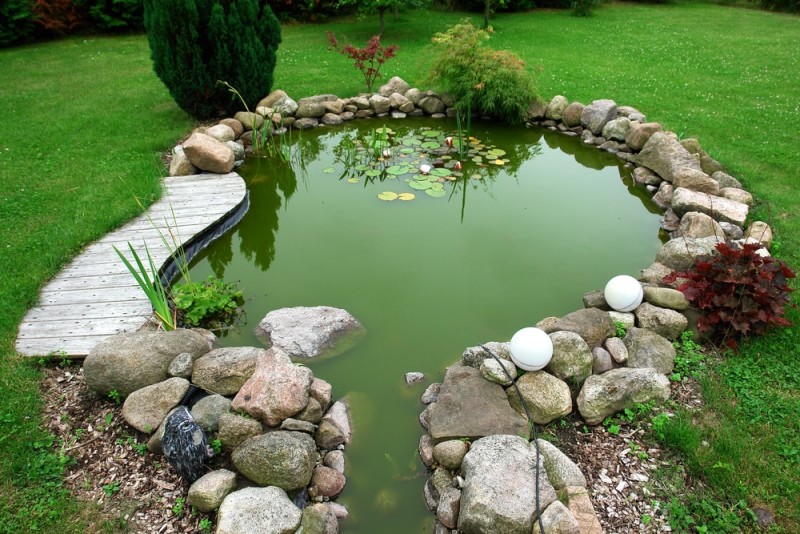 Beautiful classical design of a fish pond in a well cared backyard garden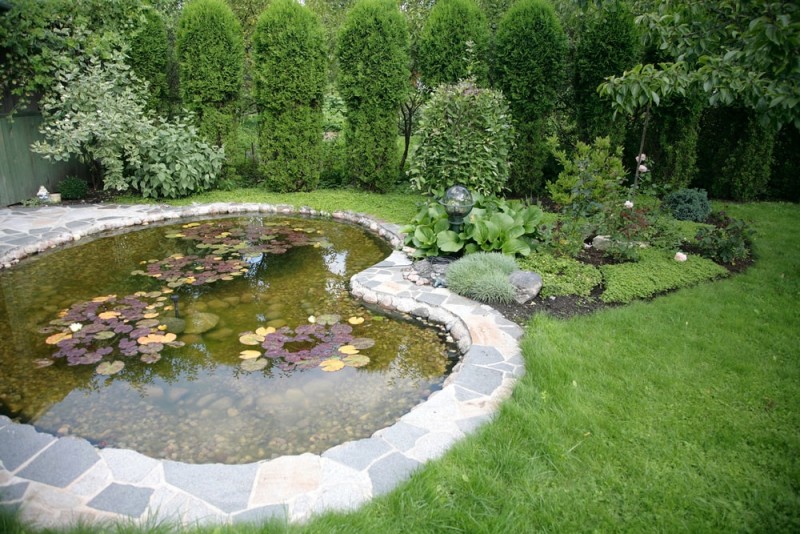 Garden pond with water-lillies in a beautifully landscaped setting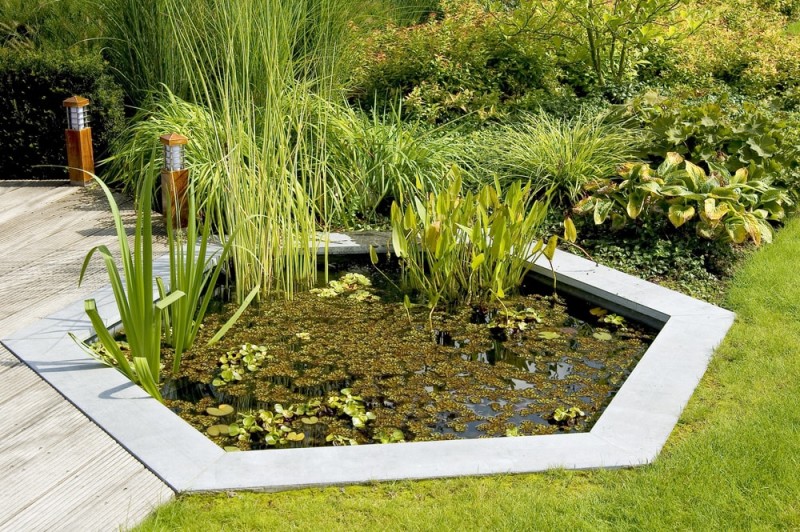 Landscaped garden area with hexagonally shaped pond with plantings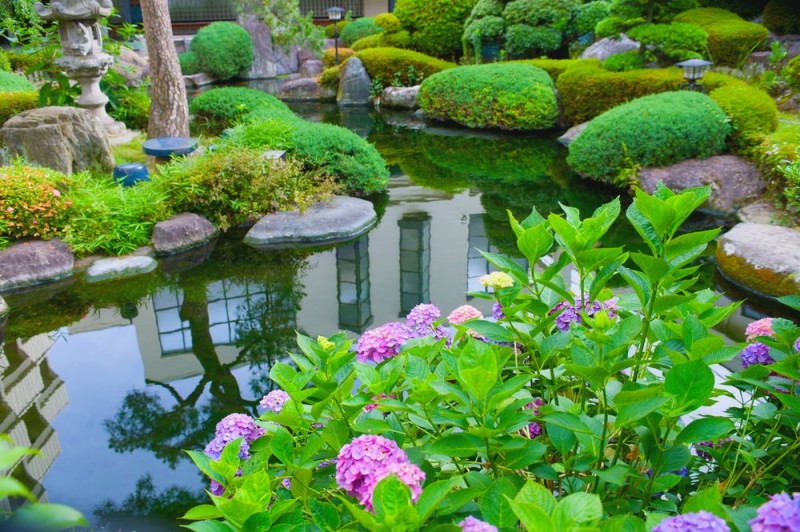 Garden area with feature pond, rock edging and various shrubbery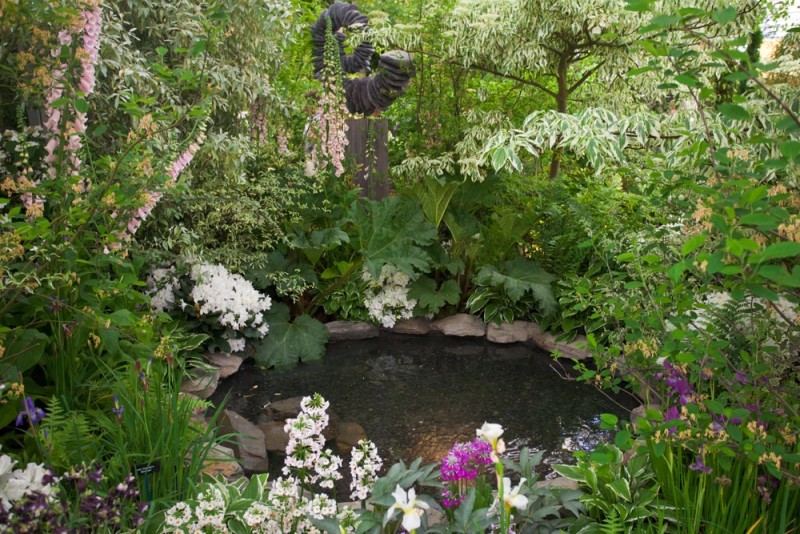 Pretty garden landscaped area with pond surrounded with mature greenery, flowers and trees
Outdoor landscape garden area with concrete and rock edged pond in British Columbia, Canada