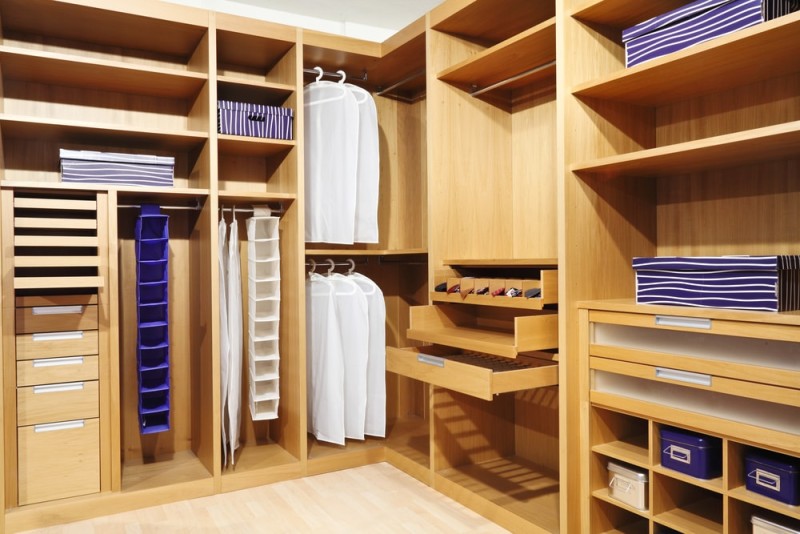 Beautiful walk in closets and related
walk closet ideas
can be made of many different materials. The above example is finished in a classic light wood design style. It features an abundance of drawer space as well as various cubbyholes and plenty of hanging space.
A walk in closet is one of the more desirable things in a home, and if you were to ask most people about their dream home, it would be high up there in terms of the features that most people would desire. Why is that? Fundamentally, people seek out luxurious aspects to a home, and having a stunning ensuite bathroom and a nearby beautiful fully equipped outfitted walk in wardrobe closet area is what many people would love to have for their master bedroom.
The achievement of this dream though for many people is dependent often on many things, with one of the most influential factors being the available floor space around the master bedroom. We're talking renovation and makeover here, since new builds have a blank slate from which to create their ideal layout. If your home is relatively small, or limited in terms of its construction, then achieving a goal of a master bedroom with ensuite and a walk in robe may not be achievable, however if your home has plenty of floor space, and unused rooms that could easily be adapted into a master bedroom bathroom and walk in robe, then why not try and fit that as a priority into your makeover or renovation project? You'll be glad you did.
When fitting out a walk in closet or walk closet organizer, ensure you explore all the possibilities for hangers, cupboards, drawers, baskets and shelf space and design a setup that will work best for you and your partner. There are just as many consideration points to think about as there are styles. You could decide on simple and plain, or extravagant and luxurious. You may love a wood look finish, or perhaps you love the all white look. Whatever your preferred style, there are plenty of examples in this gallery that should hopefully get your started with ideas and inspiration.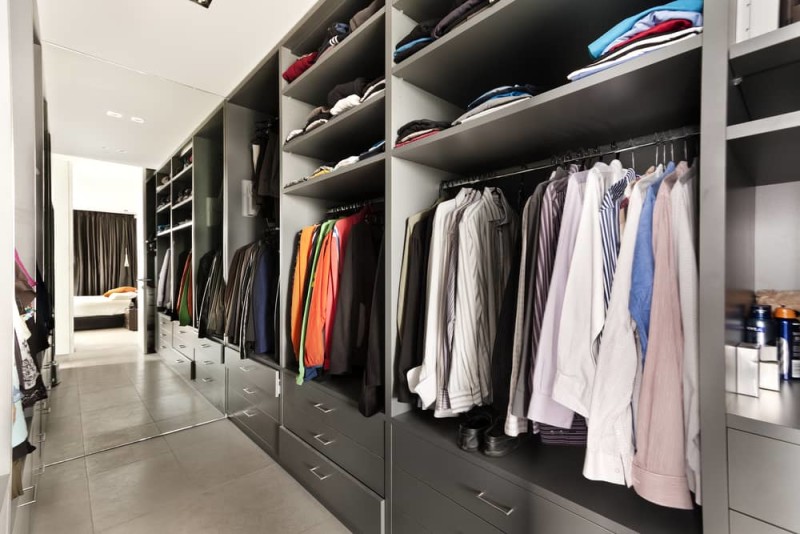 A beautiful apartment interior walk in closet wardrobe with full width and length mirror at the end which creates a sense of a considerably bigger closet room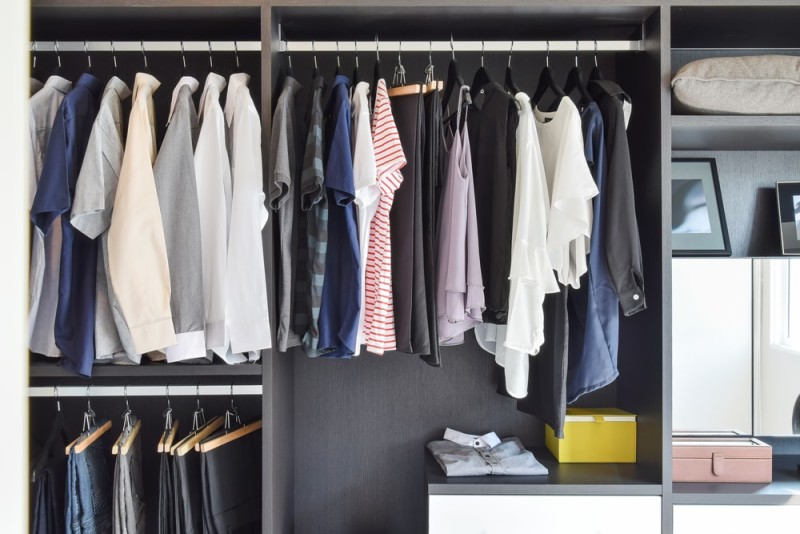 Modern closet for man with row of shirts and trousers hanging up in walk in wardrobe with a dark color finish.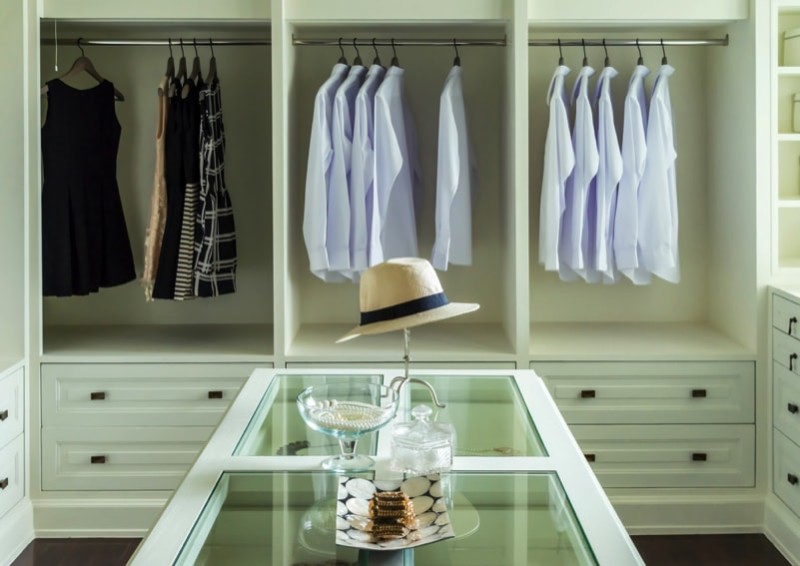 This large room with a cream hat and jewellery set on a dresser table in the middle of a walk in closet room and all finished in a classical white finish with handles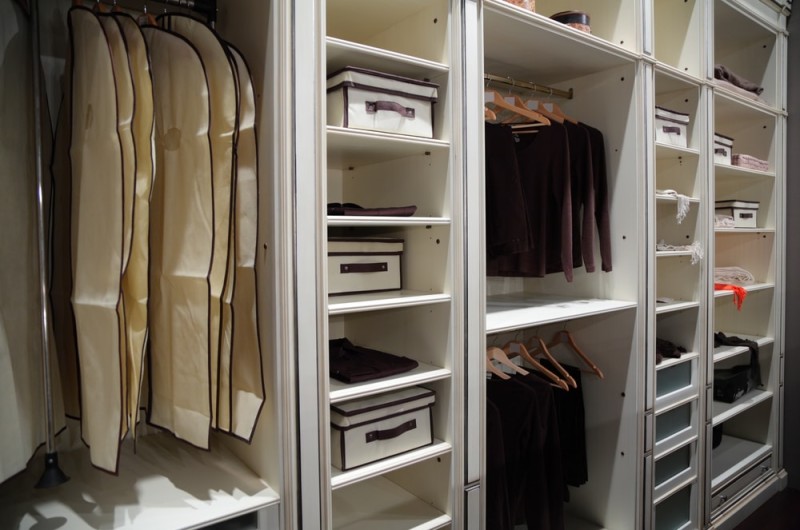 Large organised closet wardrobe with an abundance of shelf and hanger space also finished in a luxurious white furniture finish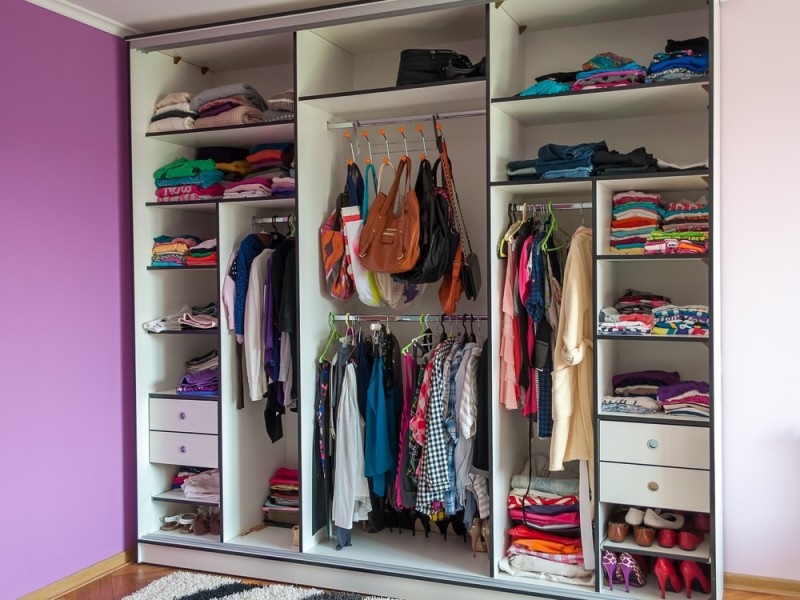 Wardrobe closet with clothes, shoes and bags all in one place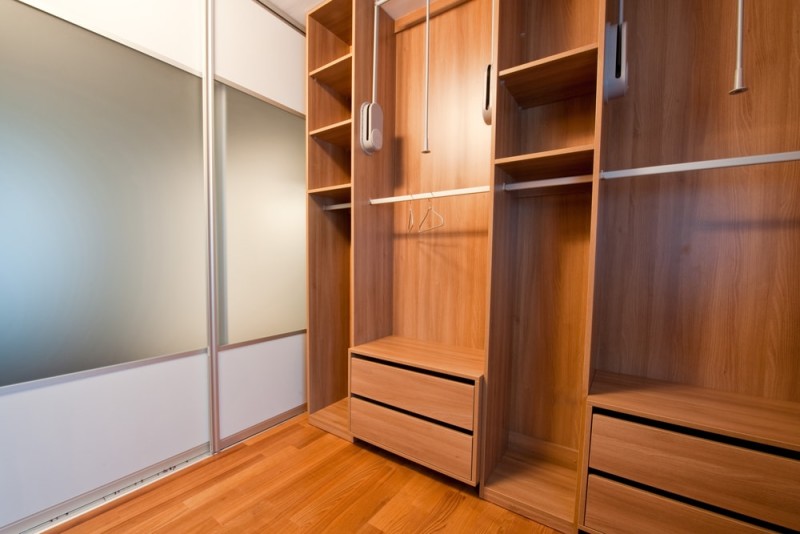 Here we have an empty walk in closet wardrobe finished in a rich timber finish with hanging space, cubbyholes and drawers and a timber floor finish.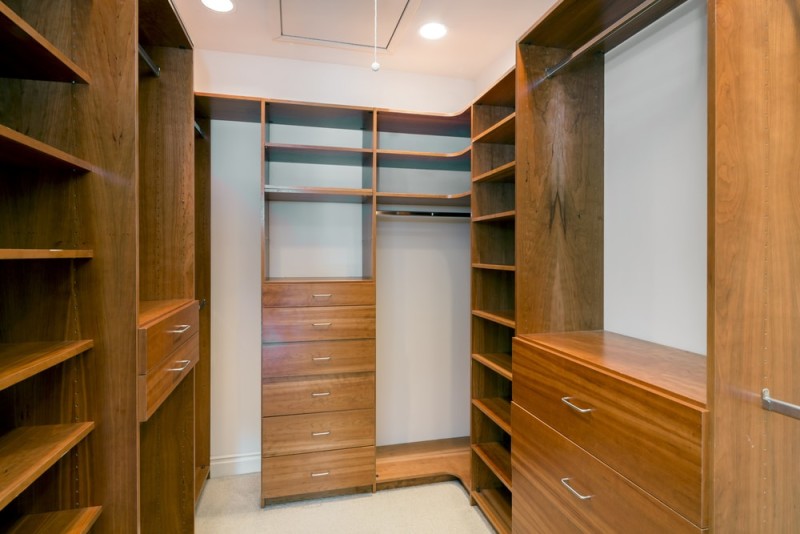 Walk-in empty closet lined with cherry wood built-in hangers, cupboards and drawers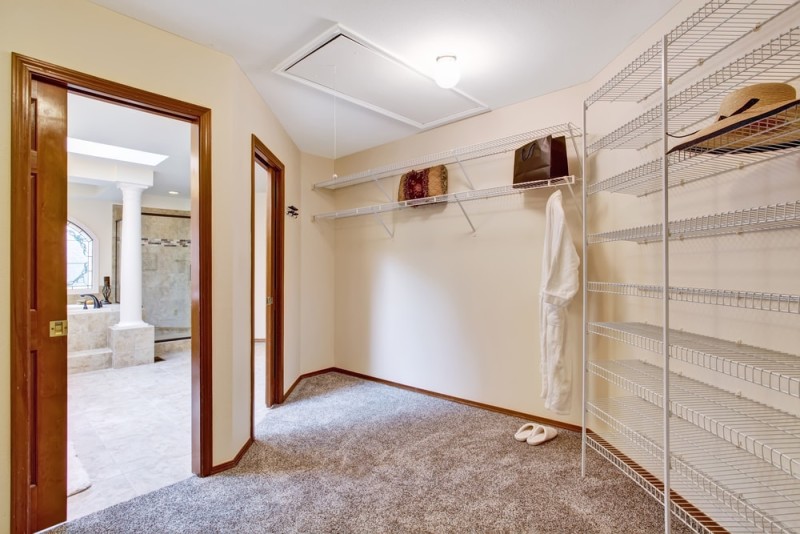 Large empty walk in closet with adjoining bathroom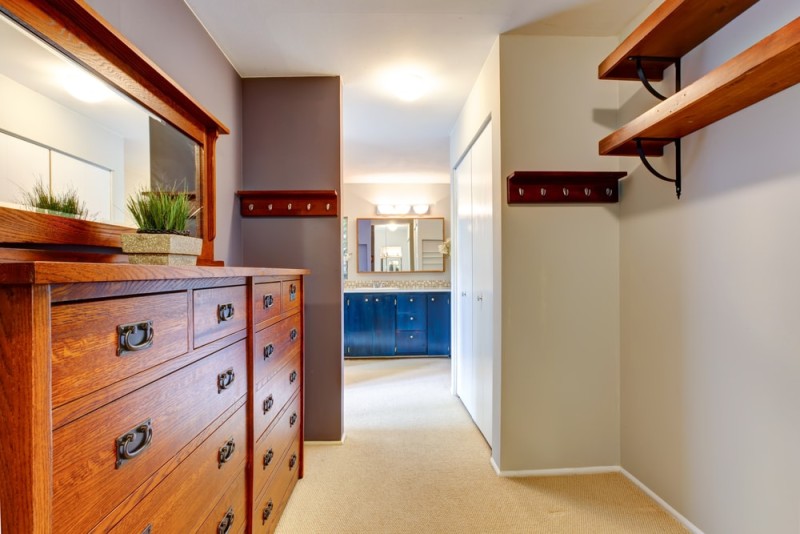 Walk in closet with rich beautiful wooden dresser and bathroom in the background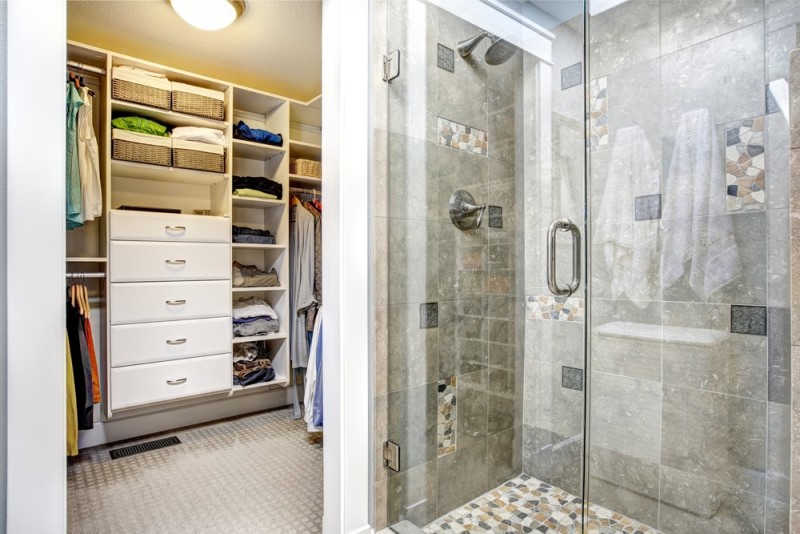 Modern bathroom interior with glass door shower and walk-in closet wardrobe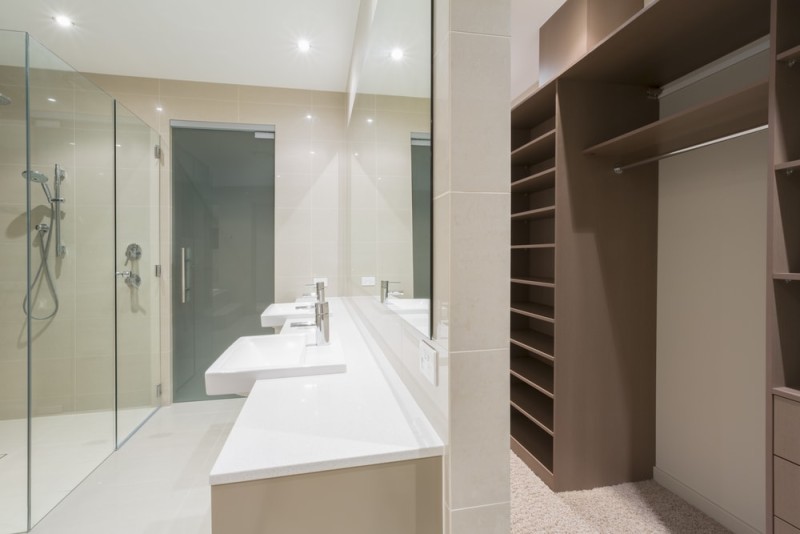 Spacious contemporary bathroom with shower and adjoining walk in closet robe.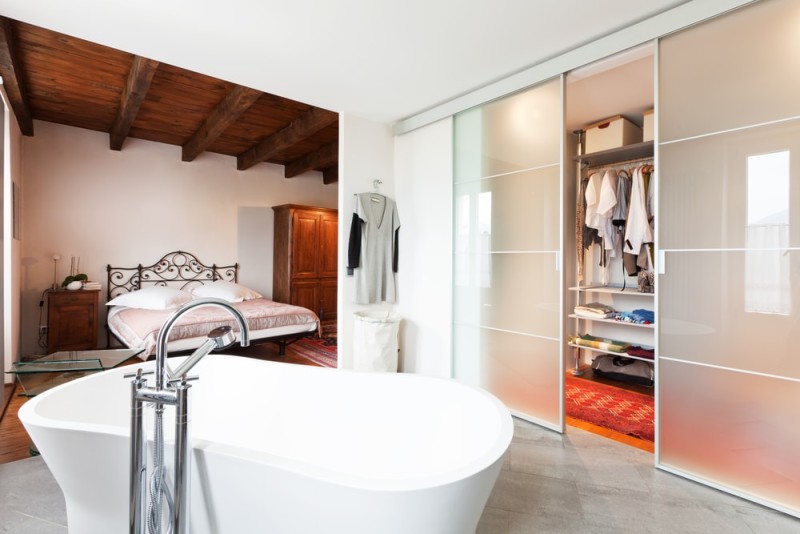 Beautiful walk in closet with sliding doors adjoining the ensuite bathroom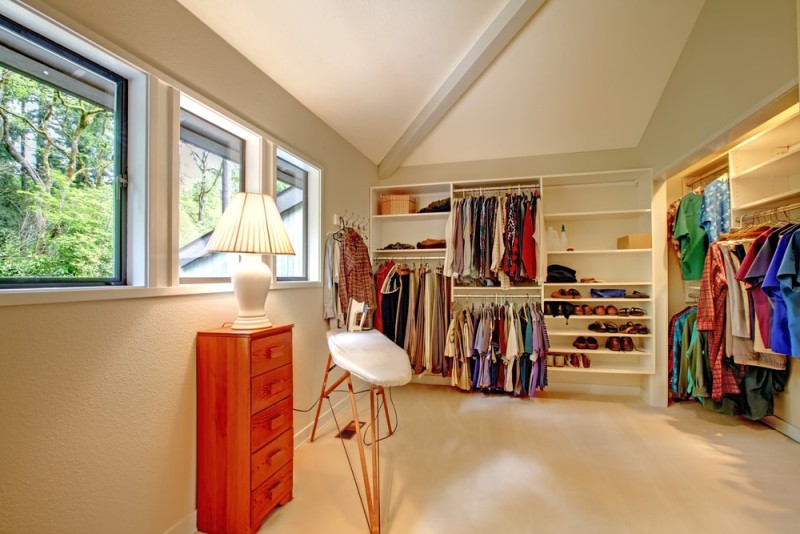 Large walk in upstairs closet with ironing board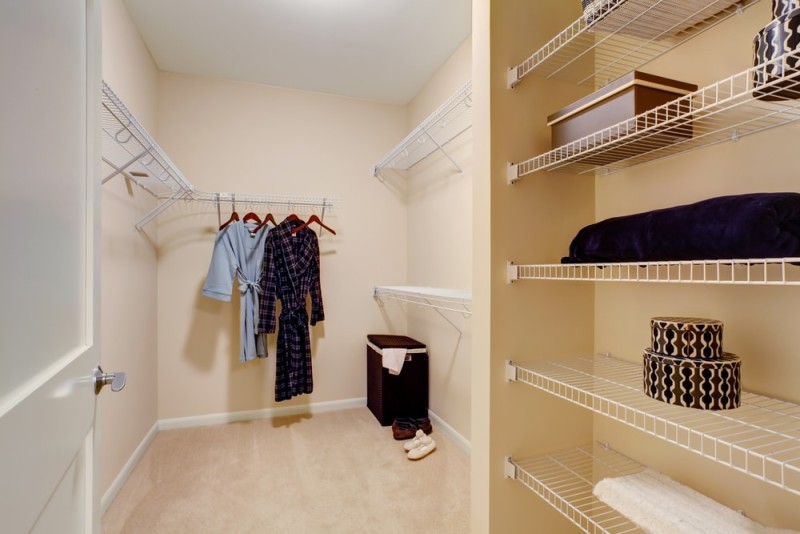 Light color tones feature in this walk-in closet with shelves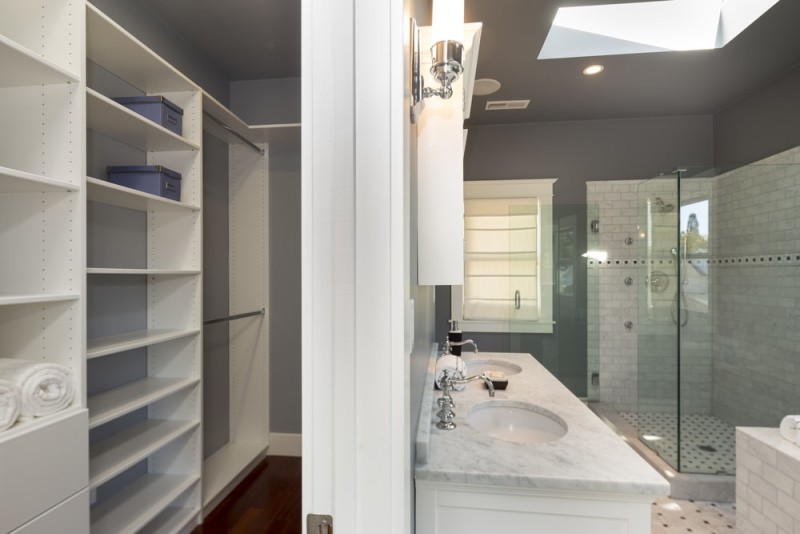 Beautiful bathroom marble interior with glass door shower and walk-in closet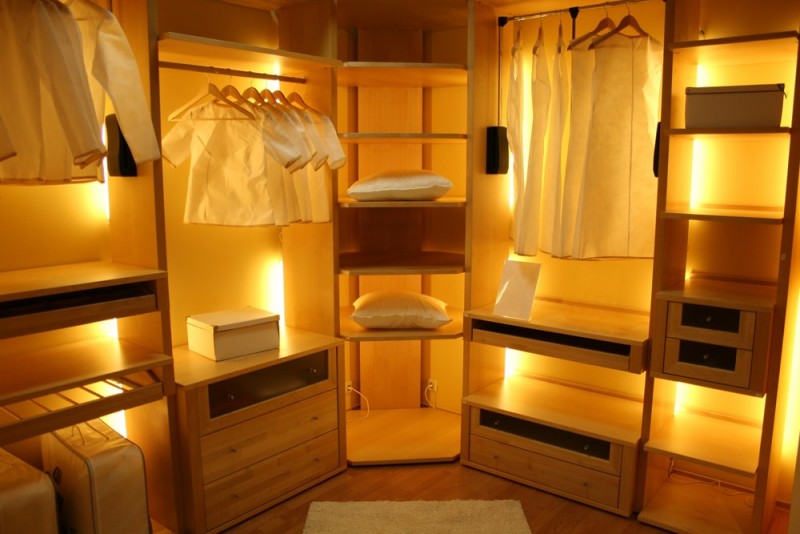 Well lit walk in dressing room closet.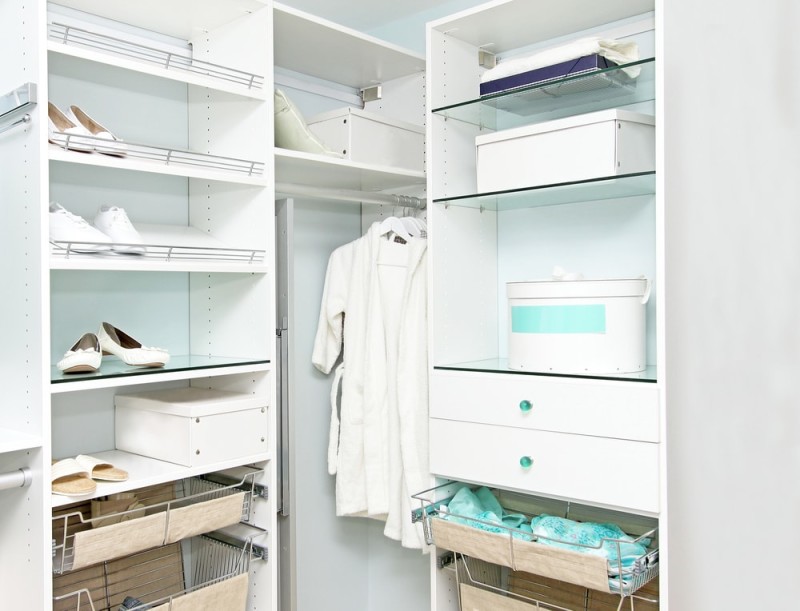 Large walk in closet with wardrobe showing shelves and hangers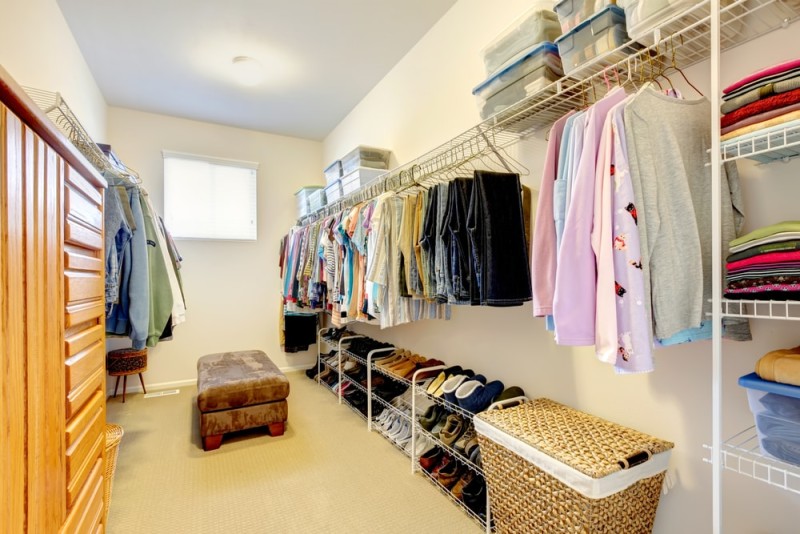 Big walk-in closet with wooden dresser and shelves and hangers for clothes and shoes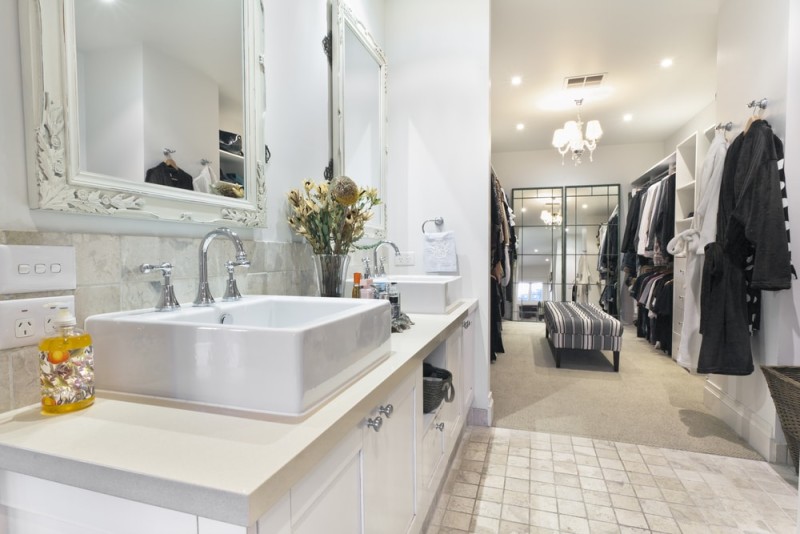 Stylish master bathroom with twin sinks and spacious walk in closet wardrobe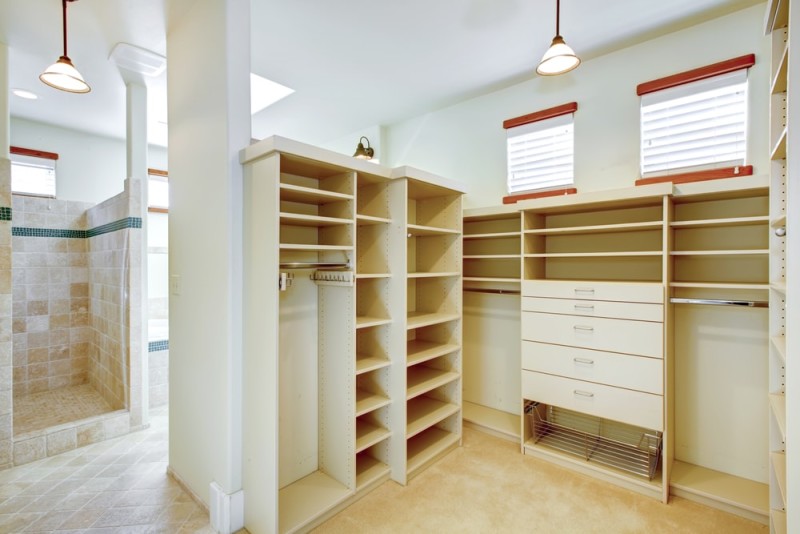 Walk-in closet and shower adjacent to a big bright bathroom.