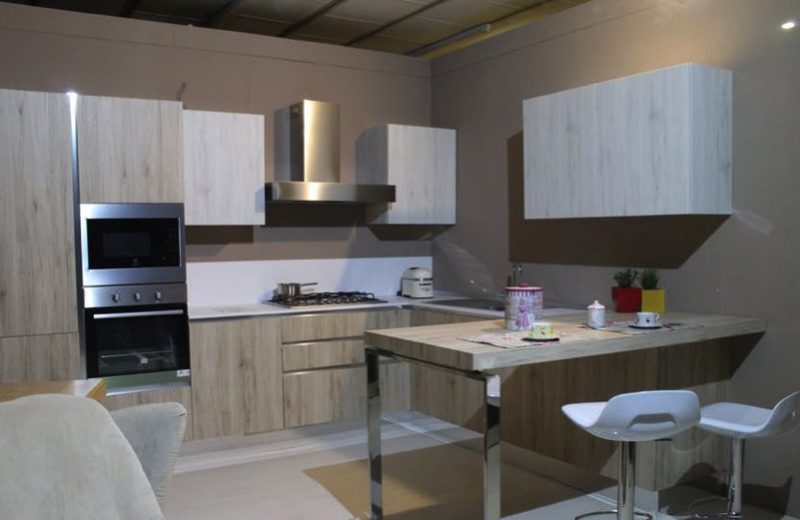 Here we present the best kitchen renovation tips for 2017. Are you sick and tired of looking at the same old decorations over and over? Lots of people feel inexplicably anxious and nervous in their own home, and numerous studies show that a great deal of tension comes from not being satisfied with their surroundings. If you're feeling this way too, it's high time you acted on it!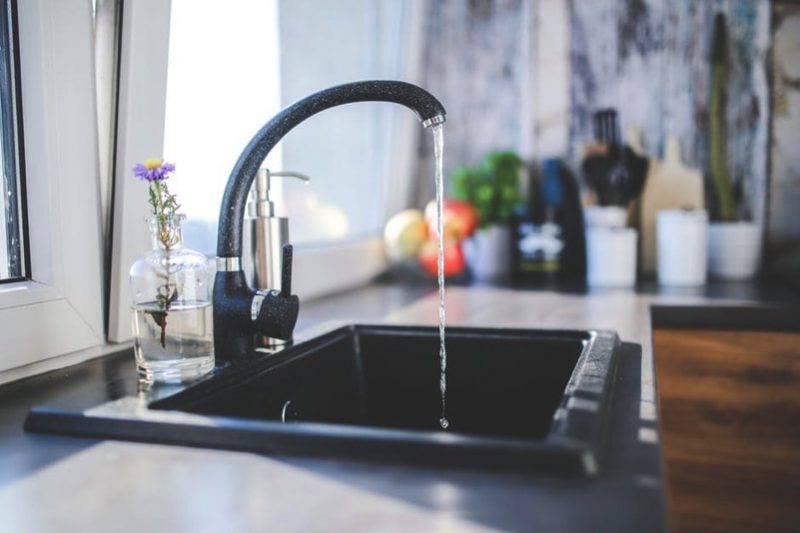 The best place to introduce changes is the kitchen, but you can't do just anything. Following trends and staying updated is vital because you don't want just any change – you want something substantial! Therefore, you need to investigate and find out what's trending right now as that's the only way to come up with the most current renovation ideas for this season. Here are a few suggestions you might want to take into consideration and a couple of easy ways how to realize them on your own.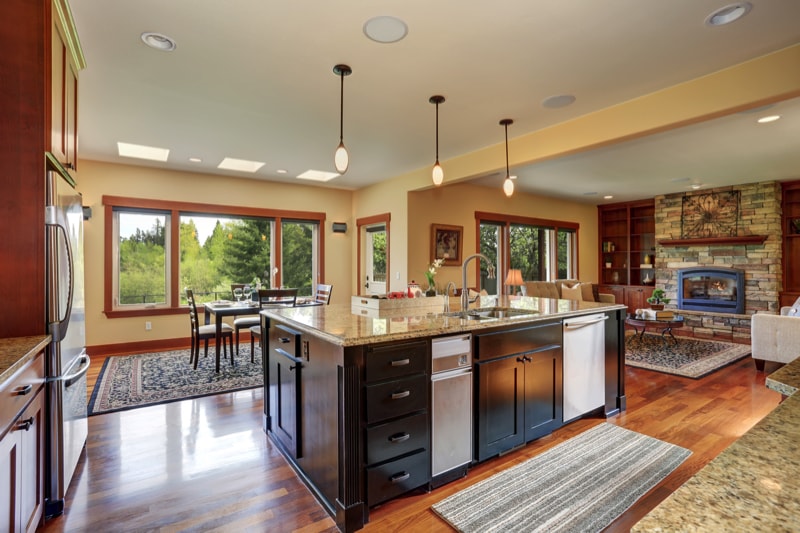 Create a Kitchen Island
People living in big homes are usually lucky enough to have a spacious kitchen as well – and what better way to organize your space than around a big kitchen island? This idea will not only solve your storage problems – just imagine how many utensils and appliances you can hide in there! – but also help you create a focal point and organize the dining area as well.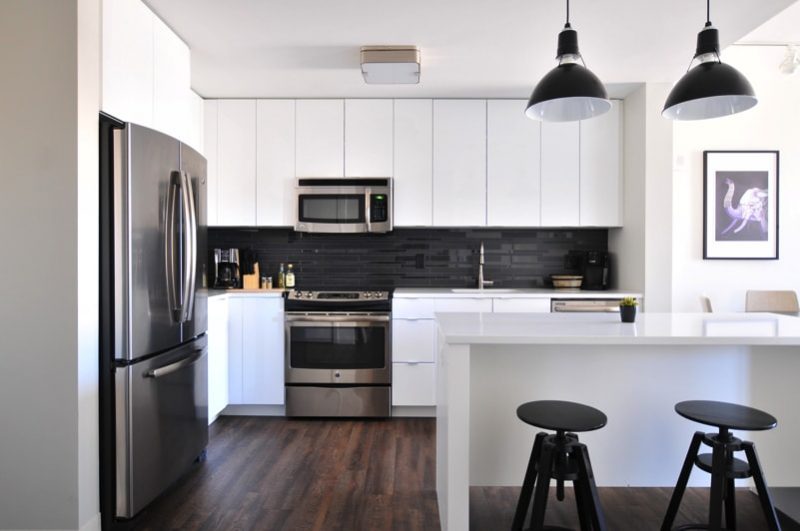 Your island doesn't have to be too big if you aren't comfortable with huge pieces of furniture right in the middle of your cooking area, but you can also create a smaller one that's still highly functional. Even if your kitchen isn't as spacious as you'd like it to be, you can create a compact island that will suit any space you have. And if you decide to make it on your own, it won't be overly expensive, which is great for your decoration budget.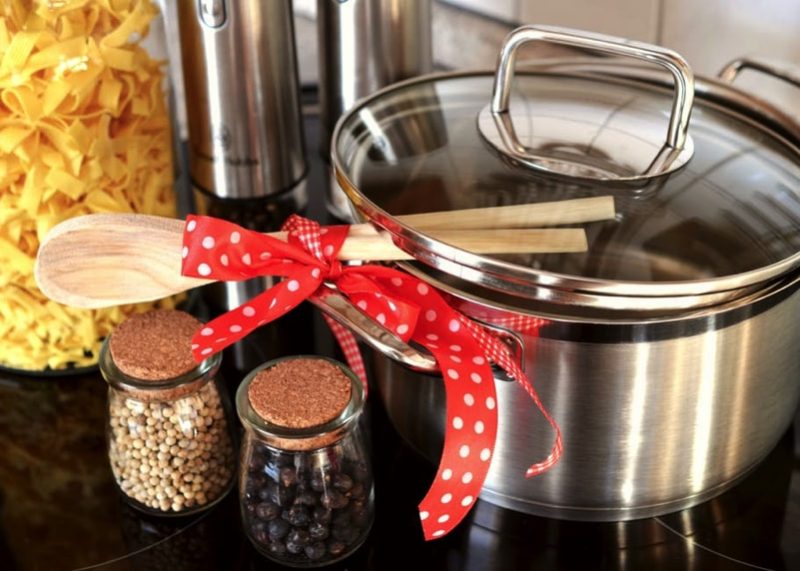 Go All In!
You don't have to be Jamie Oliver to enjoy preparing food nor an experienced cook to appreciate the value of a good meal. Every cooking aficionado in the world will tell you how much their kitchen means to them and how comfortable they feel surrounded by pots, saucepans, bowls and cutting boards – not to mention expensive knives and high-tech ovens! That's why one of the trends for this season is just perfect for these people: designing a luxurious kitchen area that's fit for a king!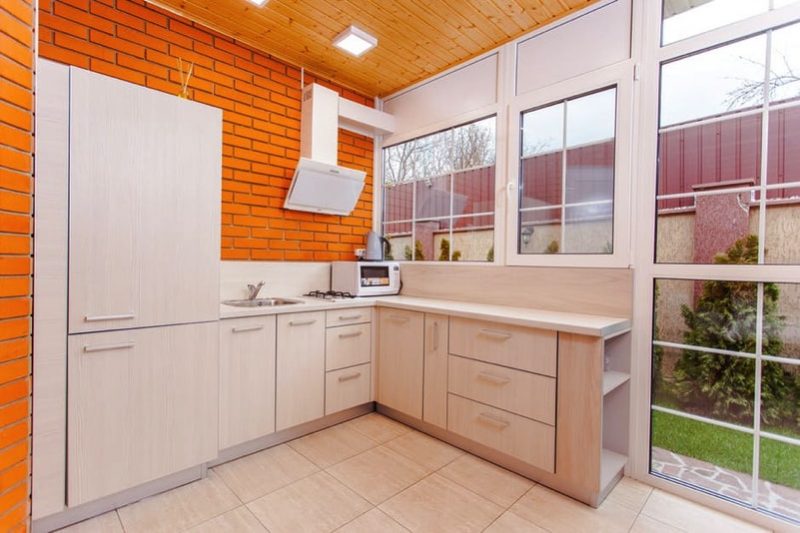 Before you decide to go all in, make sure your budget can withstand these changes – besides installing an enormous kitchen island, you'll also need new cabinets and countertops, as well as a number of new appliances and a whole set of utensils. Finally, don't forget a new floor, which you can decorate with a new rug, a fresh coat of paint on the walls and some kitchen furniture. Creating a luxury kitchen requires a lot of work, time, money and effort, but the results are quite spectacular and the level of elegance is something no ordinary kitchen can match.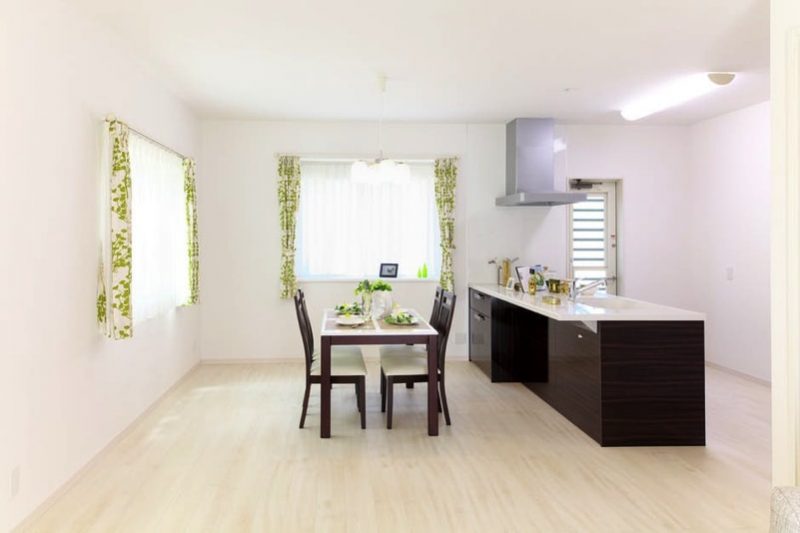 Comfortable Dining
Speaking of furniture, you don't need a king-size kitchen to have a comfortable dining room. While most families still live in homes where these two areas are physically separated, others prefer blending these zones together and creating an open area for cooking and eating. That's precisely why you might want to think about this idea as well – no matter how big your home is, you should try to make room for dining, even at the expense of a second bedroom.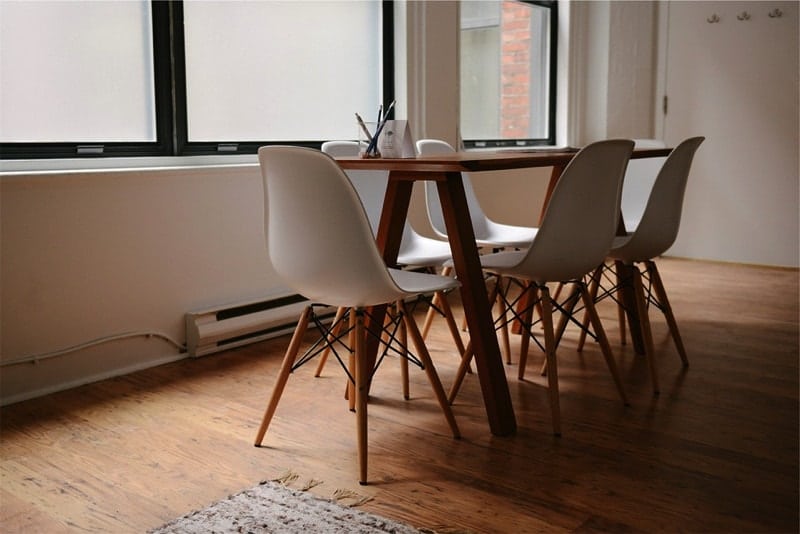 There are a few ways to create a small dining area and you should research all of them before finding the one that suits you the most. While some people value practicality and simply install a breakfast bar into their kitchen, others make their own collapsible tables that don't occupy too much space yet allow comfortable dining. However, being able to insert a dining table and a few chairs in your kitchen is still the best idea out there – but only if your home is big enough.
Green, Green, Green
Eco-friendliness has been one of the most popular home decorating trends for a while, and kitchen decorations are no exception. Saving our planet and preserving natural resources as much as possible are among the biggest concerns of our generation and something we need to do in order to make this world a better place for our children. When it comes to designing an environmentally aware kitchen, things are quite simple – all you need to do is use natural materials, insert some greenery and find a way to cut back on using too much water and electricity.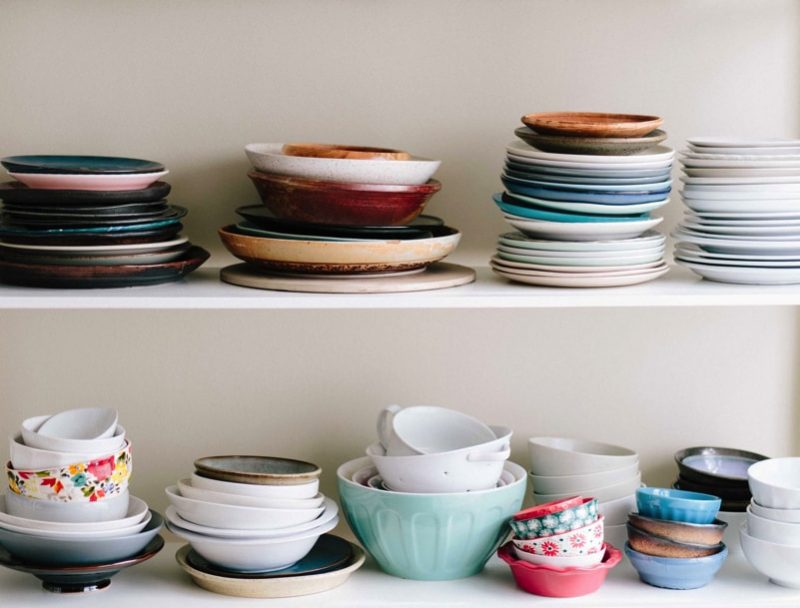 First of all, use second-hand materials for your countertops and cabinets and recycled wood for your floors. After that, pick only eco-friendly wall paints that will give your kitchen a dose of elegance, but also help us save Mother Earth at the same time. Also, get some plants and flowers that will turn your kitchen into a green paradise and start researching water purification – you won't believe what a reliable UV home water treatment can do for your water consumption and health!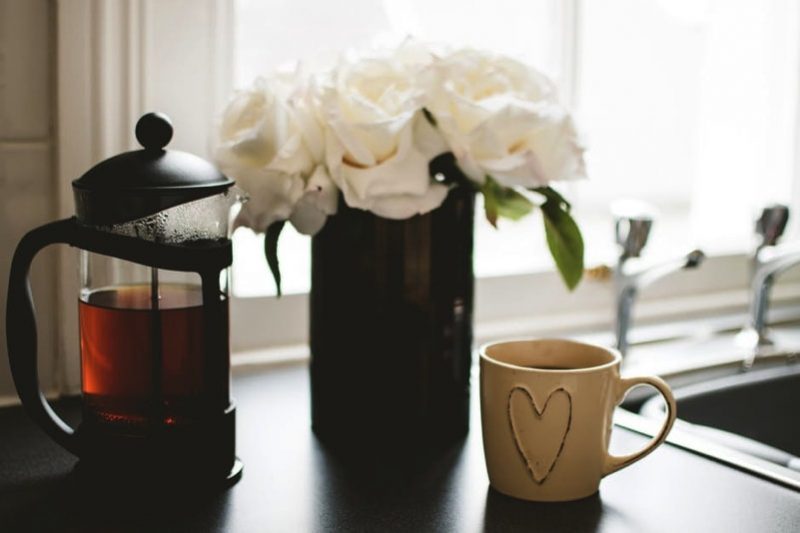 In the end, focus on finding new eco-friendly appliances. There is a huge selection of Energy Star products on the market, so you need to get ones that will save you energy and water on a daily basis – keep in mind that green fridges, ovens and dishwashers use about 25% less energy than regular models.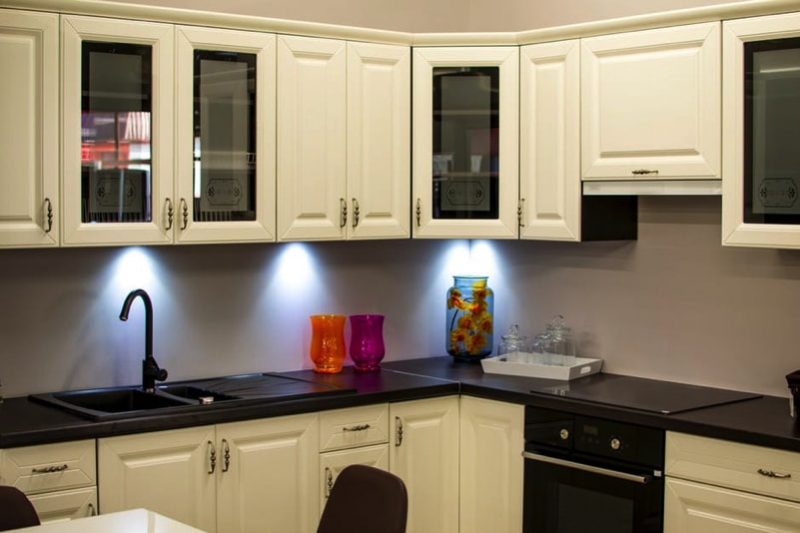 Illuminate Your Food
Cooking outdoors is probably among the most enjoyable activities in the world – with the sounds of nature everywhere around you, and lively colors of trees, grass and the sky surrounding you, there's no way your food can be anything less than remarkable! However, while this is always an option for people living in houses with big backyards, those occupying small apartments in residential buildings can never experience this freedom. Luckily, there's one thing they can do – fill their kitchen with natural light and fresh air.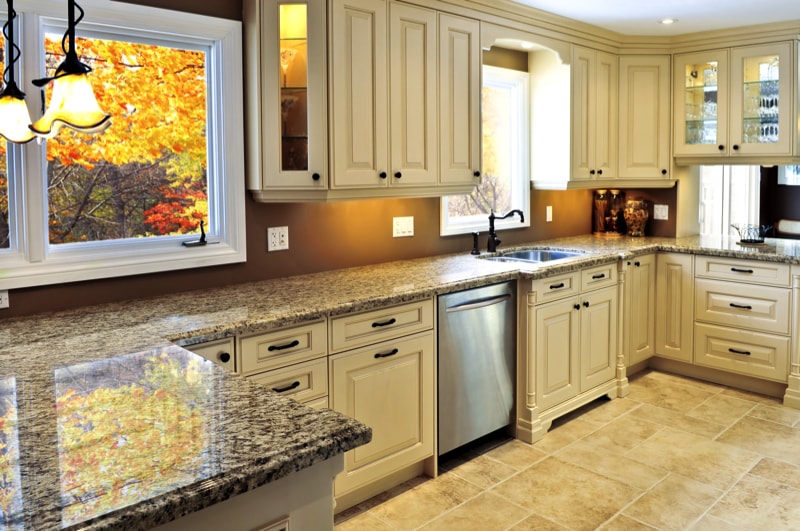 The most effective way to incorporate nature into your kitchen is by installing extra-large windows and keeping them open as often as possible. This way, you'll not only make your entire home full of fresh air, which is important for your health, but also turn your kitchen into a brighter place. Fresh air and natural light will inspire you and make you a better cook, which is something every single member of your family will definitely appreciate.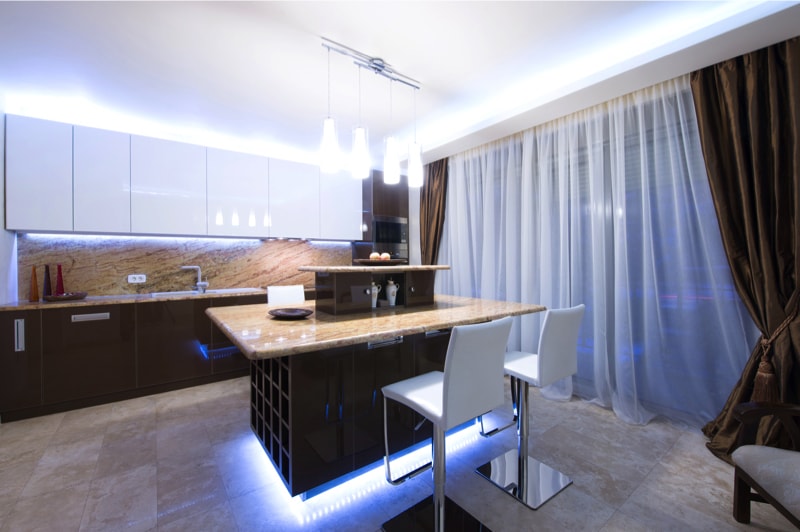 Other Ideas
Some of the other kitchen renovation trends you should look into this year include energy-efficient LED lights, touch-activated faucets, microwave drawers, bold and vivid wall colors, high ceilings, rustic decorations, as well as smart kitchen gadgets that bring the Internet of Things right between your oven and your sink.