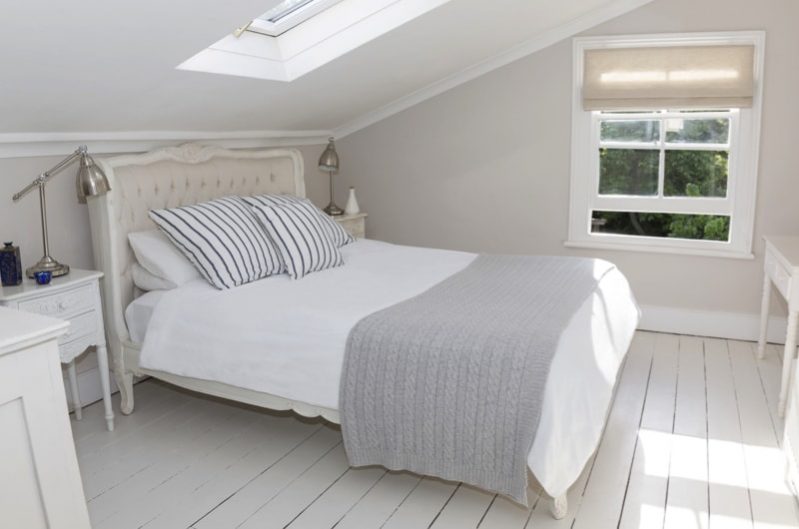 Contemporary loft conversions are popular right now and can add thousands of dollars in value to your custom home. Lofts are often a forgotten space in many homes, used as a storage area for old furniture, suitcases or sentimental items.
It can be difficult to picture your dusty, old loft as being anything more than it is. However, a simple web browse of "loft conversions" will bring up so many imaginative ideas that you'll wonder why you have neglected this space for so long.
Read on to discover the many ways you can turn this forgotten space into a functional part of your home.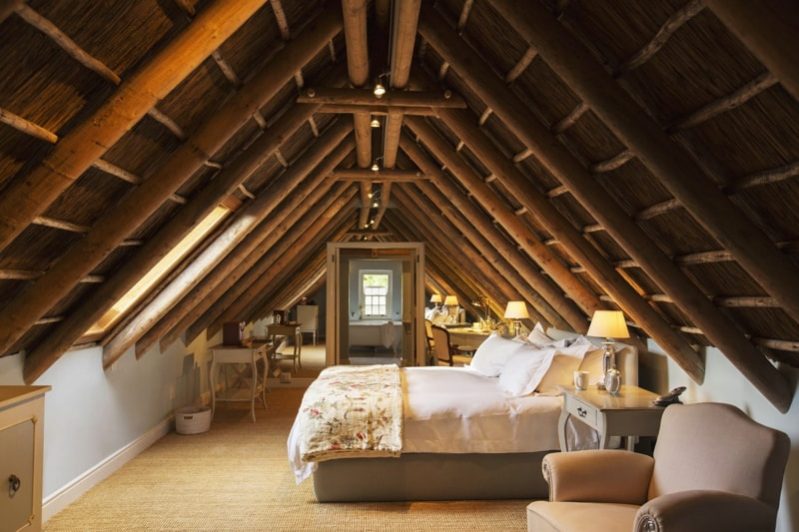 Bedroom/Guestroom
Bedrooms are a popular idea for loft conversions, especially for families. It will help to accommodate for a growing number of children. This can also be useful as siblings grow older and need separate rooms.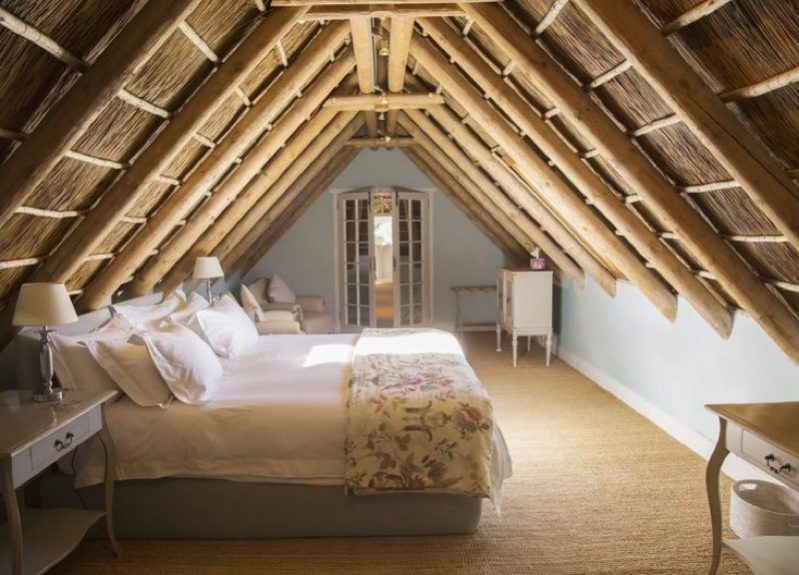 Ensure you take note of the ceiling slope, as this can be incorporated into the design of the bedroom. The part of the room where the ceiling is the lowest is the ideal place to put the headboard of your bed. This allows you to make better use of the rest of your space without having the bed dominate.
Inject some colour into your home decor and maximise your loft by using pastel paint colours and adding in a skylight or velux window. Mirrors are also an excellent trick to make a room look bigger. For a dramatic appeal, create a mirrored wall.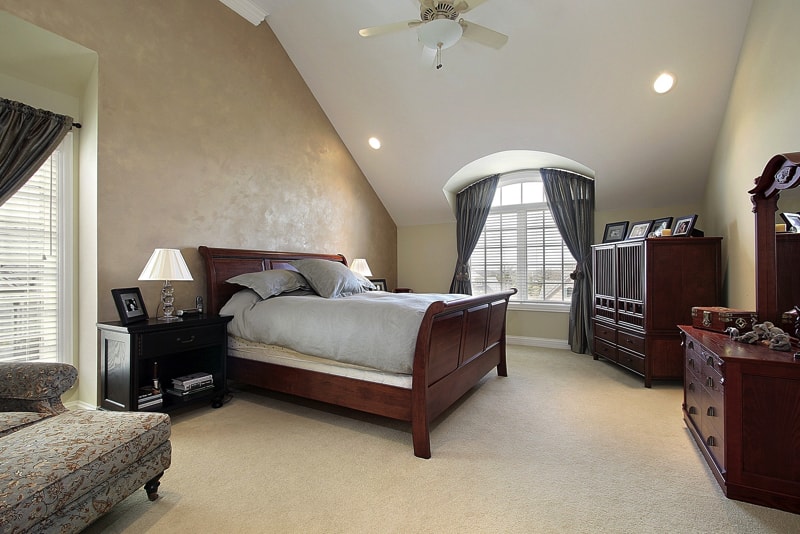 Lofts can also make a great functional guest room. Generally, they are a smaller yet large enough to fit all the guest room essentials. All you need is a bed, table with storage and a few key decor pieces to create a welcoming space for your guests to enjoy. You could also opt for a flexible sofa-bed so that the room can double as a lounge.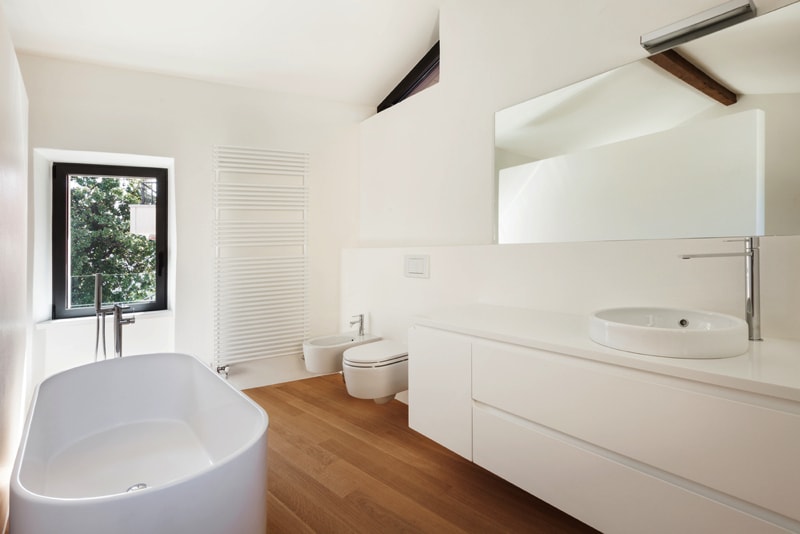 Bathroom
Having an extra bathroom is always beneficial for families. A loft bathroom can also be a tranquil and private escape after a long day. Imagine creating a quaint, secluded little bathroom where you can lie in the bath and relax away from all the stresses of work or home life.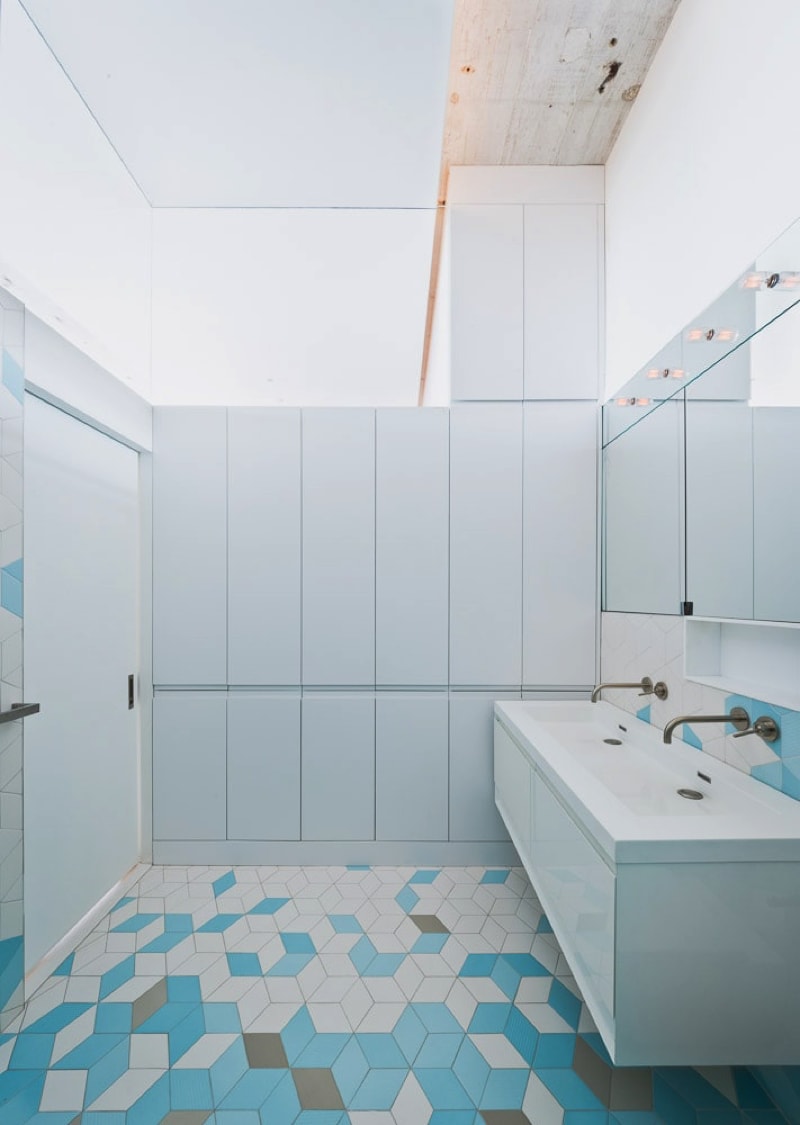 Loft bathrooms do require a lot of thought because lofts are often unconventional spaces. Depending on your space, you may have to make certain compromises to get the most out of your loft bathroom. Sacrificing a bath, for example, means that you could have a bigger shower.
A wet bathroom is also an option. You would have to make sure you have waterproofed the whole room and that the floor is at a slight gradient so that drainage is sufficient. Bath and shower combos are a viable alternative because they give you the best of both worlds.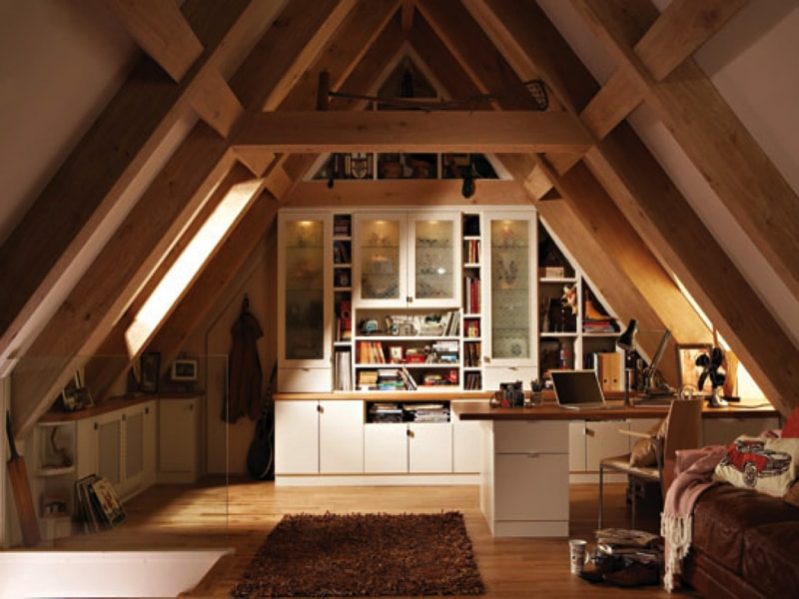 Office
For those dreaming of a nice office space to organise their paperwork and work from home peacefully, look no further. Your loft area can serve as a perfect space for this purpose, as it is tucked away and secluded from the rest of the house.
Multifunctional furniture is a must for loft rooms. A desk that doubles as an inbuilt storage unit will maximise your space and allow you to incorporate other pieces into your room.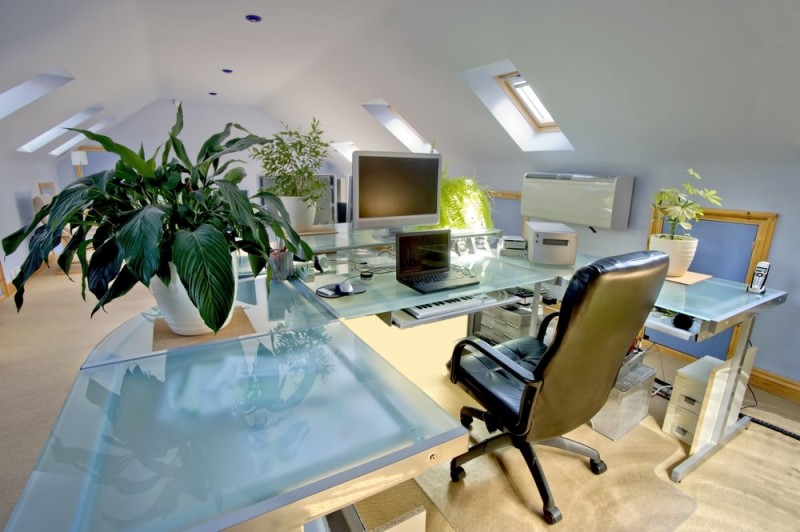 Keep in mind, if you are planning to use this area as a study, you will want to include as much light as possible so that you are not straining your eyes while reading or typing. Make use of natural light and strategically place a window or skylight to keep your loft light and open.
For many, office spaces can become a chaotic, disorderly area in their home which they prefer to keep out of sight. Loft offices are easy to conceal, so you won't have any issues keeping this spot hidden from guests on those messy days.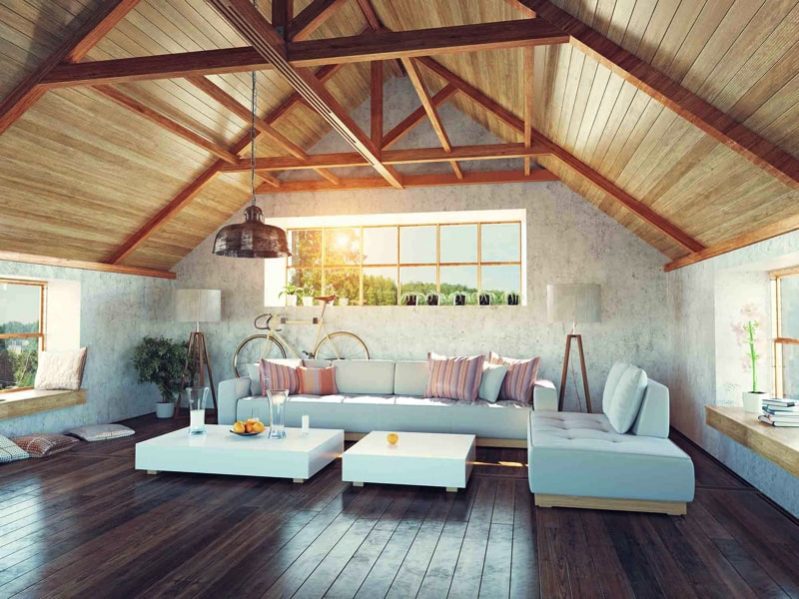 Lounge and Living Spaces
A massive entertainment space might not work, but a cosy little room with a couple of beanbags, trendy rug and a TV, can be a great little getaway for kids and teenagers.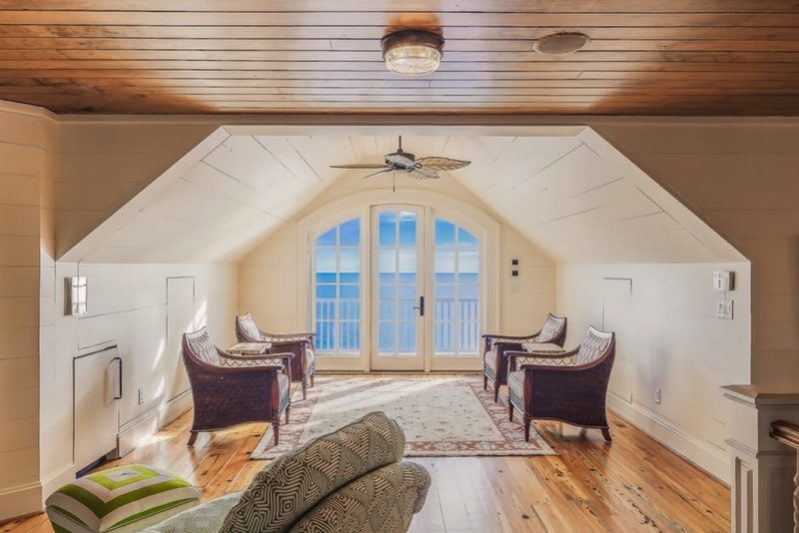 You can even include a ledge or built-in storage space to store books or toys. Enjoy some peace and quiet after a long day by giving your children their own chillout zone to explore.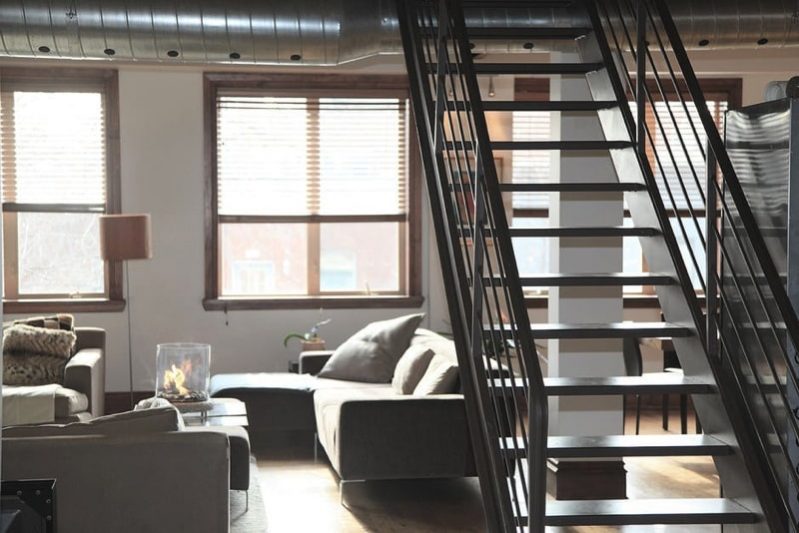 That being said, there's nothing wrong with creating a cosy getaway for yourself! You can enjoy some alone time or relax with your partner while watching a movie in your own private lounge area.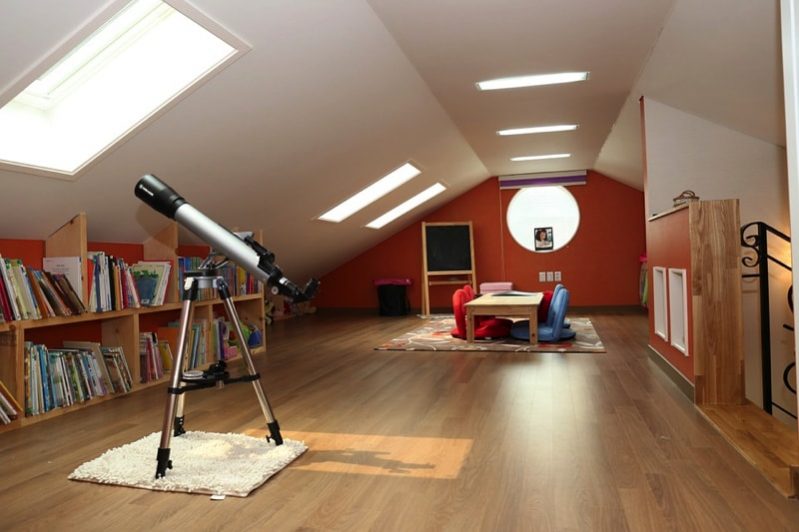 Renovating lofts on top floor units can also feature a spectacular view which can raise your property's market value significantly. The entertainment and recreation possibilities are truly endless!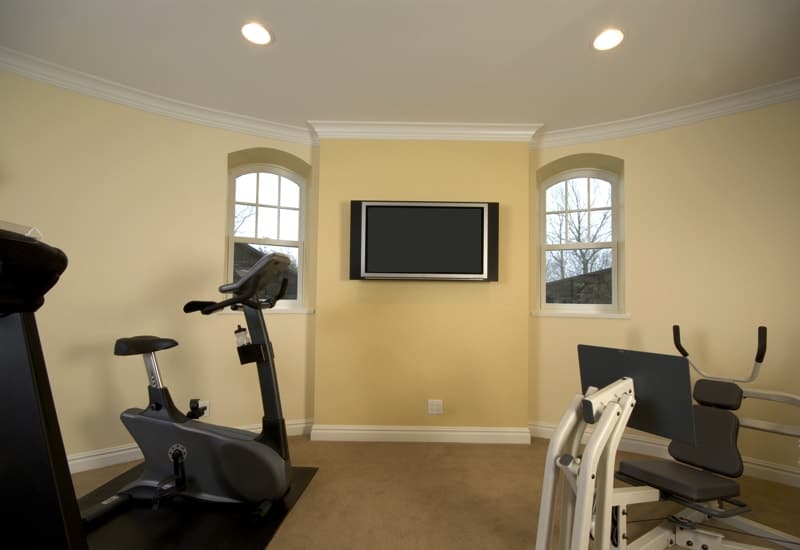 Personal Gym
A small loft area is the perfect space to install a mini home gym. You will be able to fit in cardio essentials such as a treadmill or exercise bike. Add a yoga mat and some dumbbells for those floor exercises and you're in business! Incorporating a skylight is essential to liven up the area, giving you a fresh and motivational place to do your daily workout.
Personal gyms are a great idea for people who are constantly on the go. Everyone knows what an ordeal it can be to prepare your gym gear and get yourself to your overcrowded venue. Not to mention the costly membership fees! Avoid all of this by bringing the gym to you.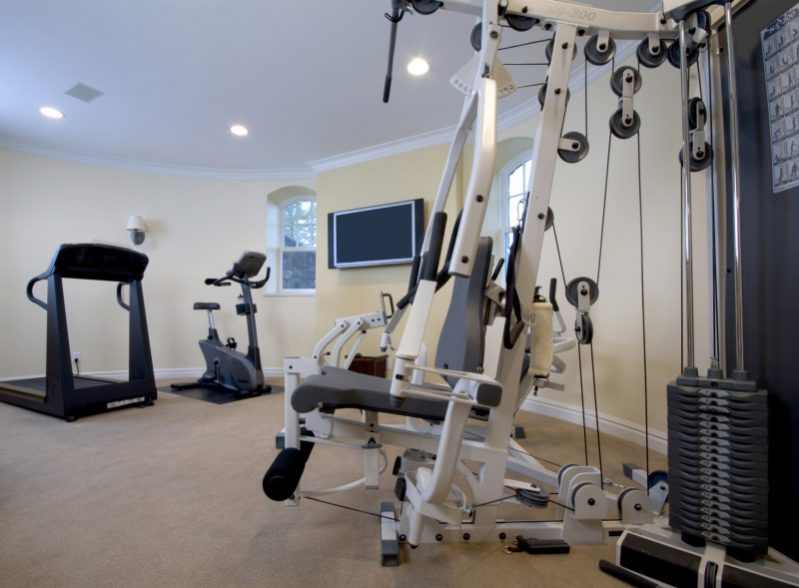 This could also be highly useful for personal trainers and small business owners who operate in the fitness industry – doubling as a professional and convenient office.
A loft conversion is a timely commitment but well worthwhile for you and your home. Making the most of each space in your home is important because it can open up a number of possibilities for you to expand on your designer home. Don't let your loft become a dusty storage area! Turn it into a valuable space that you and your family can enjoy for the years to come.
Author Bio
As Managing Director of Mazzei Homes, a leading custom home builder Melbourne wide, Daniel has a strong ambition to innovate the building experience for those looking to design quality homes.