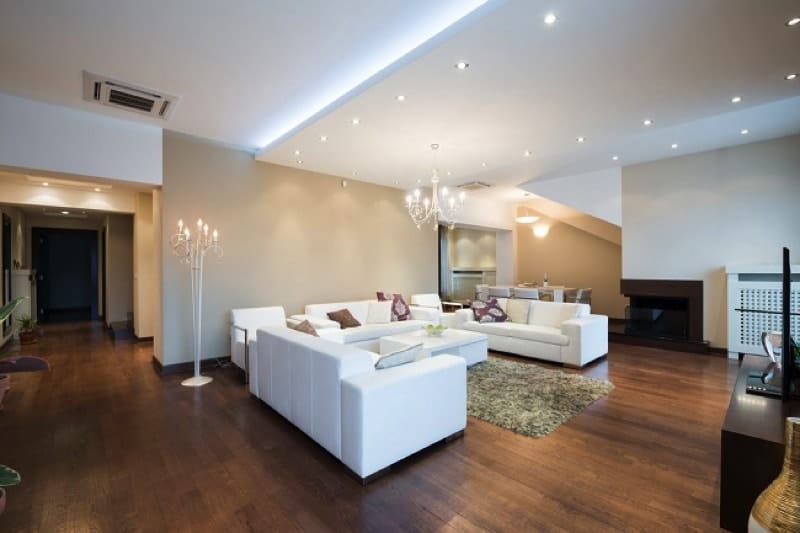 Here are some guidelines on laminate flooring for those living in colder climes, where stone and tile are not the best choices in flooring. Wood has always been the traditional flooring material in such areas but now you have an even better option that not only looks great but remains warm and gives you a lot more choices in colors, shapes and textures, this material for flooring is laminate. If you are giving your home a makeover or buying a new one, then you could give first preference to laminate floors. Before you go off and place your order get to know laminates and their advantages.
What is laminate plank flooring?
Laminate plank flooring is engineered hardwood. As opposed to real timber, this material is made from shaved veneers of hardwood glued together with resin under high pressure and temperature with a longitudinal grain pattern.?
This confers excellent strength, uniformity, durability as well as resistance to termites and moisture. It is also tough and durable.

The surface can have a plain color look or veneer laminate to mimic real hardwood in looks, texture and appearance.

For use in flooring the material has a backing layer, a composite fiberboard base and a printed design overlaid by hard wearing heat cured melamine or other phenolic resin. Resins are impervious to water and chemicals. They are also resistant to stains and scratches.

Engineered woods are less susceptible to warps, cracks and shrinking. Natural wood may have knots; a drawback absents in engineered laminate flooring.

Since wood is the primary material used in this flooring, it acts as insulation.

Available in kits as tiles with tongue and groove assembly, this flooring can be laid down easily and quickly over existing flooring.

Cleaning the laminated floors is easy as compared to other hard surfaces such as hardwood floors.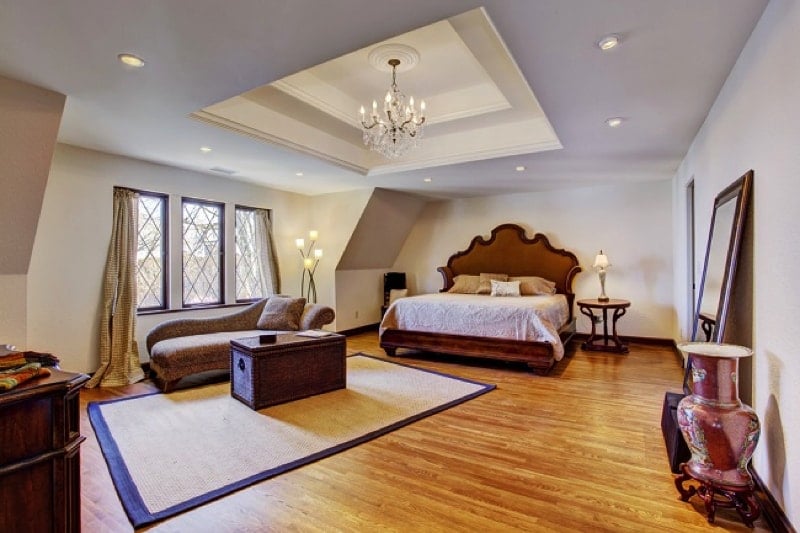 Types and Rating:
You can buy a variety of laminate flooring in thickness ranging from 7 mm to 12 mm which includes the core, topcoat and backing. Thicker is always better, but may not always be suitable. However, the material is given a rating that gives you an idea about its wear resistance. They are graded this way:
AC1: For areas with low traffic.

AC2: For areas with medium traffic.

AC3: For use in high footfall areas like drawing room, kitchen and foyers.

AC4: For use in all traffic areas.

AC5: For use in commercial areas with high traffic such as stores and offices.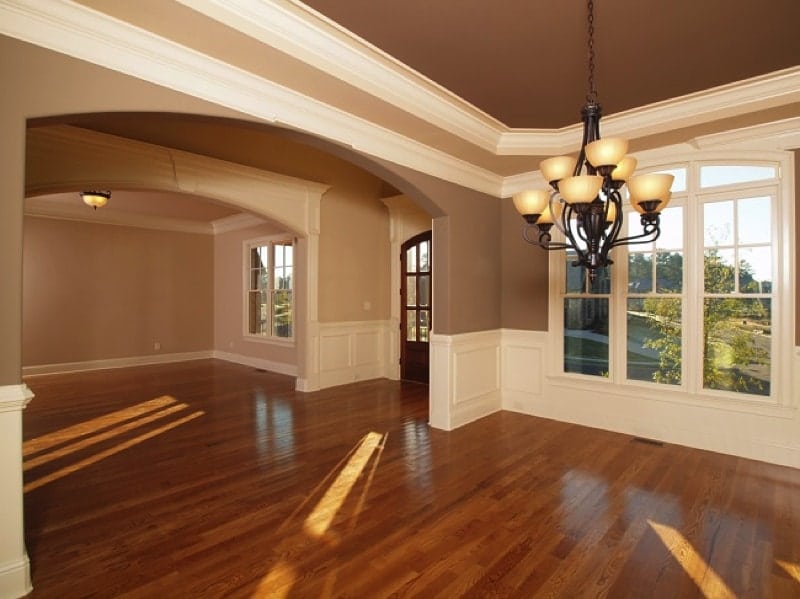 Higher the AC rating, tougher the tile so it is good to select at least AC4 rated laminate floor tiles. You can select tiles with a sound absorbing underlayer. If tiles do not have such pads, then you can select a suitable underlayment as a moisture and sound barrier.
Texture:
Flooring with a smooth, uniform surface can look unnatural unless it is tiles, granite or marble. Wood always appears attractive with a texture. You can select laminate flooring in a range of textures:
Embossed in Register: In this the embossing is done along with the length of the grain to simulate the texture of real wood.

Embossed: This is plain embossing without any specific direction or pattern.

Hand scraped: Actually machine scraped, this type gives the feel of raw hardwood flooring.

High gloss: If you like mirror finish, this is the type with a polished smooth surface with high reflectivity.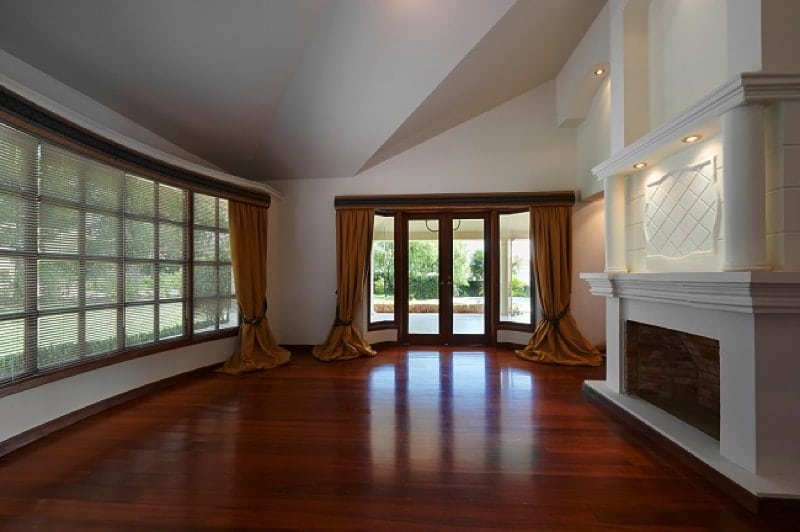 Care:
Even the best laminate flooring made from selected hardwood material is not immune to damage. You will need to keep in mind the following:
Keep the floor free from dust and dirt to prevent scratches.

Clean spills immediately.

Use protective pads under furniture legs.

Do not slide heavy objects on the floor.

Use only specified cleaner and avoid the use of water.
Now you are ready to order your laminate flooring online as per your requirement and budget.