A great example of home basement decorating ideas showing a relaxing basement play room with sofas and chairs adjoining a kids play room. Great for keeping an eye on the kids as they play whilst relaxing at the same time.
Basement areas in homes can be a godsend, especially if the space is large and practically usable without having to excavate to create decent head height. If you're blessed with such a room in your home and you've yet to turn it into something practical and useable, take a look through this home basement decorating ideas gallery for some interesting and unique ideas.
If you do decide to make your basement area into a project, give some serious thought about what you need most in your home. Do you need extra bedroom space? How about a media room, or an extra lounge or living room? Do you have noisy musical teenagers that this space would be perfect for some closed off separation? Maybe you've always wanted to turn the space into a workout area or gymnasium? Whatever you decide, make it a project that adds value to your home. If you think you need the extra room, then when it comes time to sell, prospective buyers will no doubt feel the same way.
Lower level basement area with multiple uses. Storage boxes, music practice area, educational corner and even a kids play chest full of toys
A basic kitchen in the basement of an older style home with a large open plan floor area.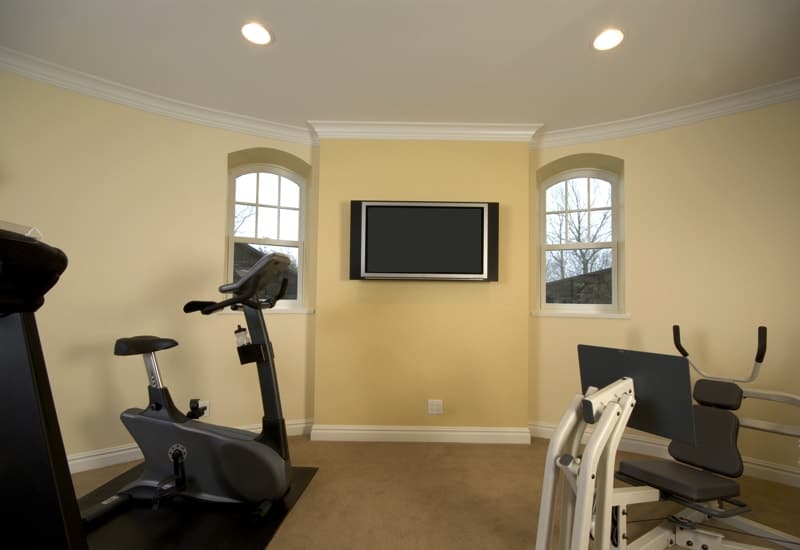 Home gymnasium in a basement room with wall mounted television in a private mansion residence. Having a room dedicated to working out in a home these days is such a practical use of room space that may possibly go unused otherwise.
Basement play party room interior with snooker table, kitchenette, relaxing sofa all set in a large open plan space.
Party room in the basement of a large house showing the snooker table, tv, gaming machine and a number of stools
Luxury basement living room with a large fireplace. Ample wall storage at the end and its large floor area provide lots of design options for those looking to add their own personal touches
Basement luxurious bar area with adjoining kitchenette and dining table and chairs
Lower level basement turned into a relaxing chillout room with large brick open fireplace, and soft luxurious corner sofa and large flat screen wall mounted TV.
Interior design of a downstairs basement showing a kitchen area adjoining a blank canvas of a living room