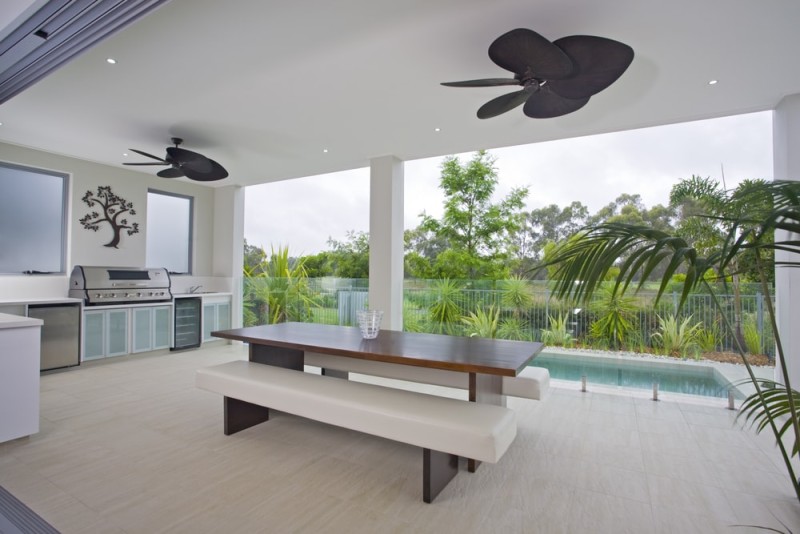 This is an under cover outdoor barbecue kitchen area with unique ceiling fans, a large picnic style dining table all overlooking a lap swimming pool.
When it comes to being creative with your outdoor patio, or the entertaining area of your home, you should be on the lookout for some great ideas for outdoor kitchens both online and in magazines. Its amazing what you will find to provide the ideas and inspiration you need to create your very own masterpiece outdoors kitchen area.
The ambiance, goodwill, sociability and the good times that an outdoors kitchen can create for family and friends (especially over summer months) can be priceless. You can't put a price on the memories you will create in one of these spaces in your home, and there really is nothing to compare with sharing a meal cooked in an outdoors kitchen and served to an enthusiastic bunch of friends or family.
We have selected some great outdoor kitchen design ideas for you to hopefully build on. Your own situation will of course be unique and you will more than likely have a lot of fun planning, designing and creating your own unique outdoor cooking place or outdoor kitchen, but whatever you do, and whatever you end up creating, make sure you do end up taking full advantage of what really can be a fantastic place in your home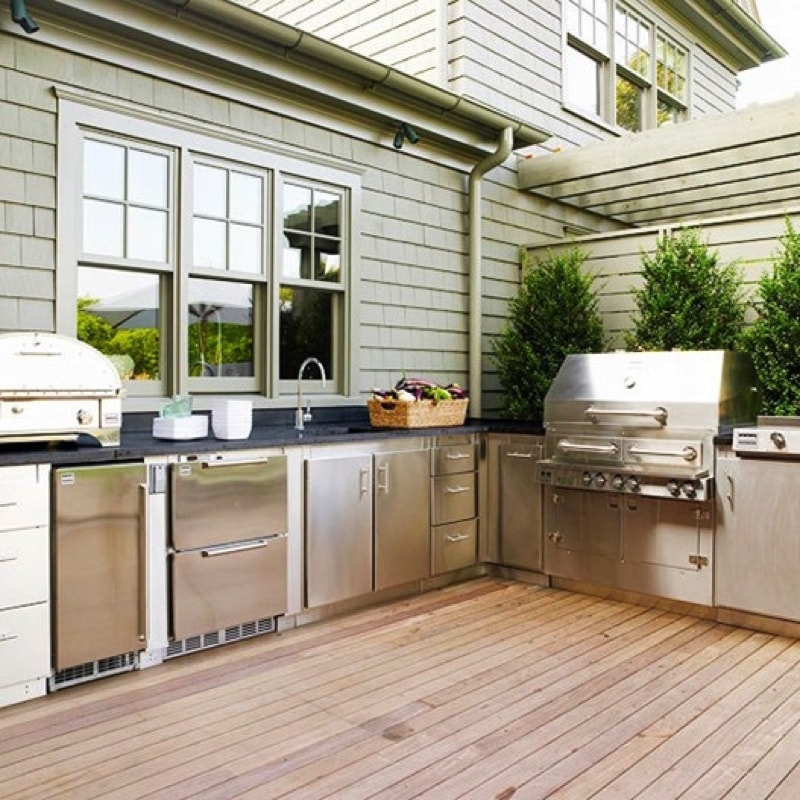 Sophisticated outdoor kitchen and BBQ designs. Source www.digsdigs.com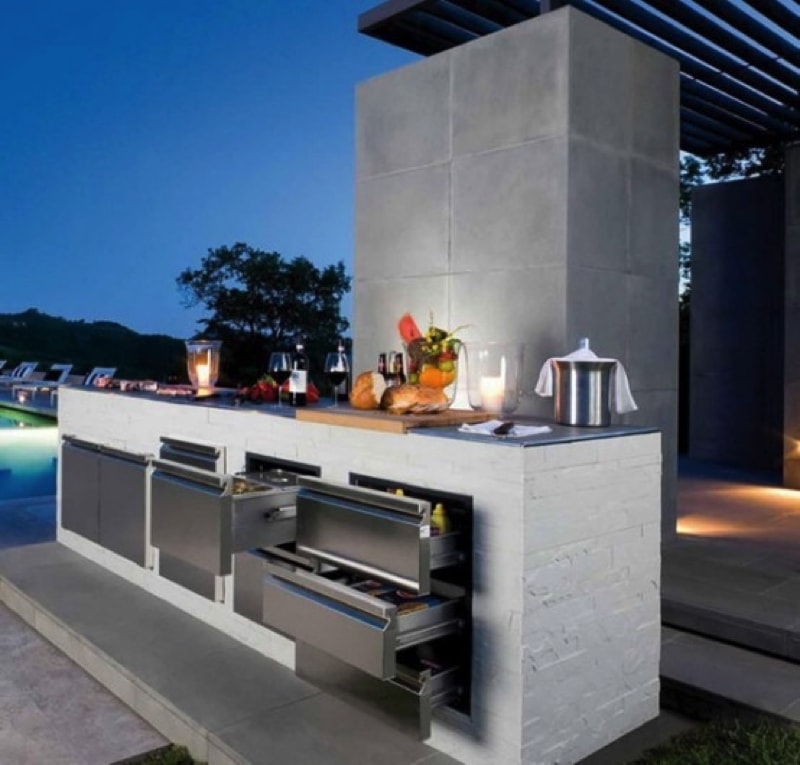 Modern and cool outdoor kitchen design. Source www.digsdigs.com.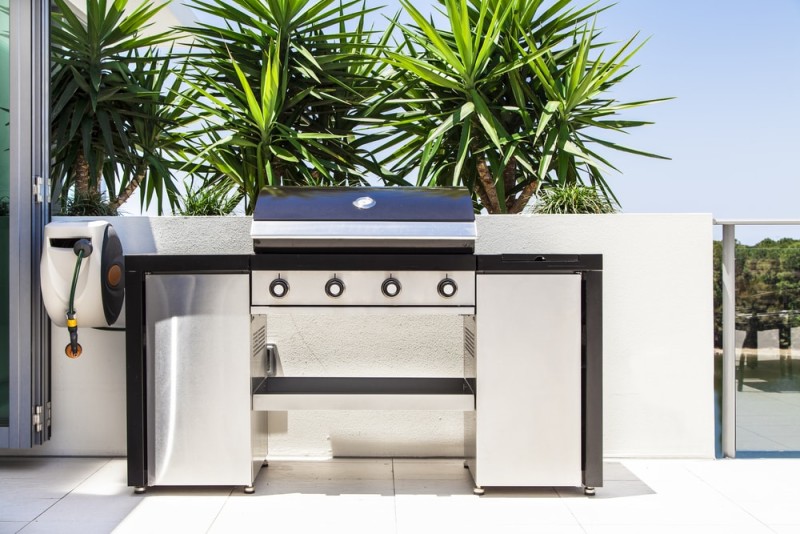 New outdoor stainless steel barbecue grill situated on a modern balcony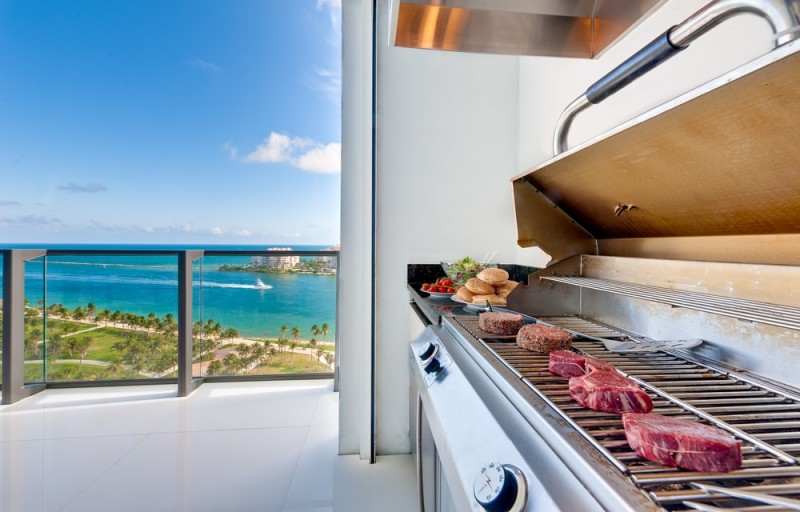 Outdoor cooking barbecue on an luxury terrace with ocean view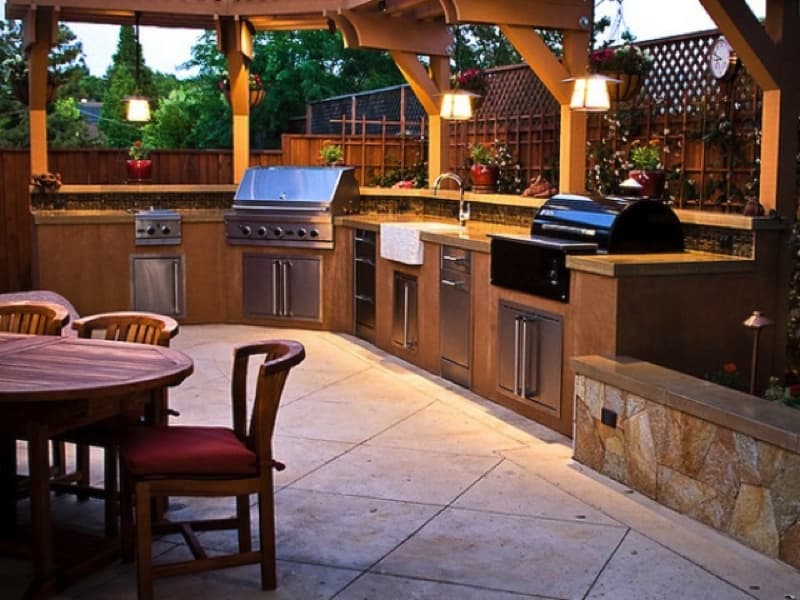 Stunning large outdoor kitchen with stainless steel BBQ and equipment. Source www.digsdigs.com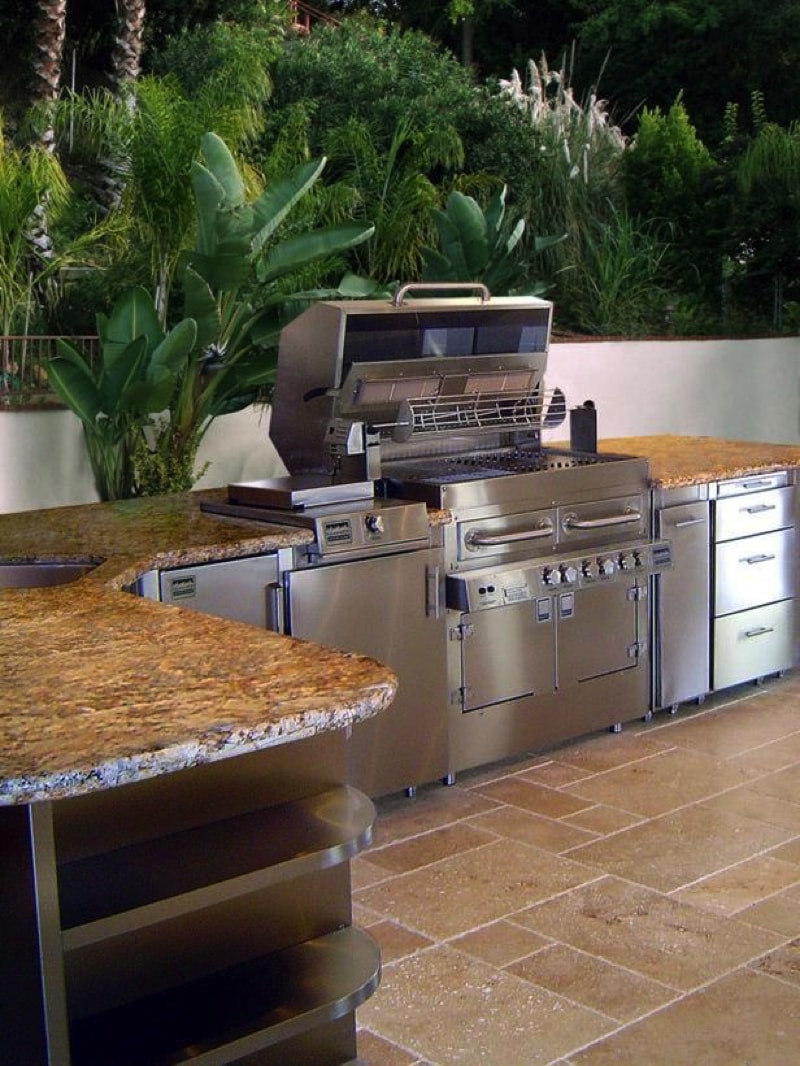 Cool outdoor kitchen design with stainless steel cabinets. Source www.digsdigs.com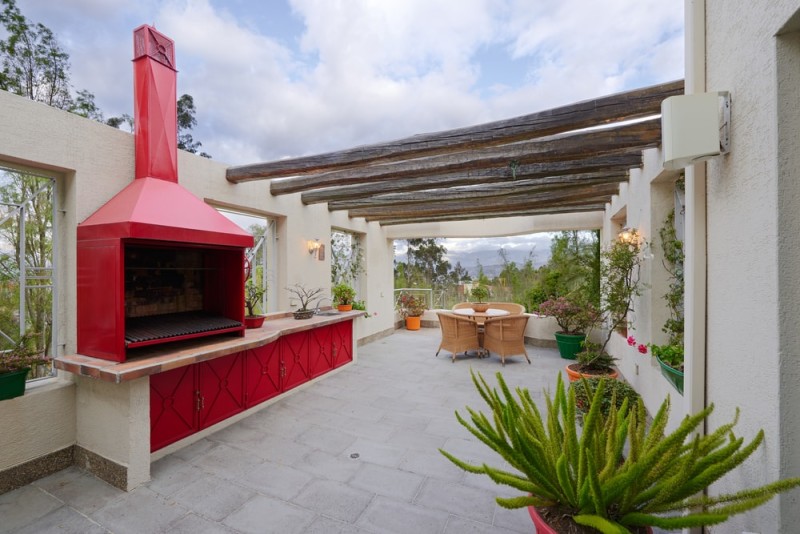 Beautiful modern terrace lounge and bright red BBQ and outdoor kitchen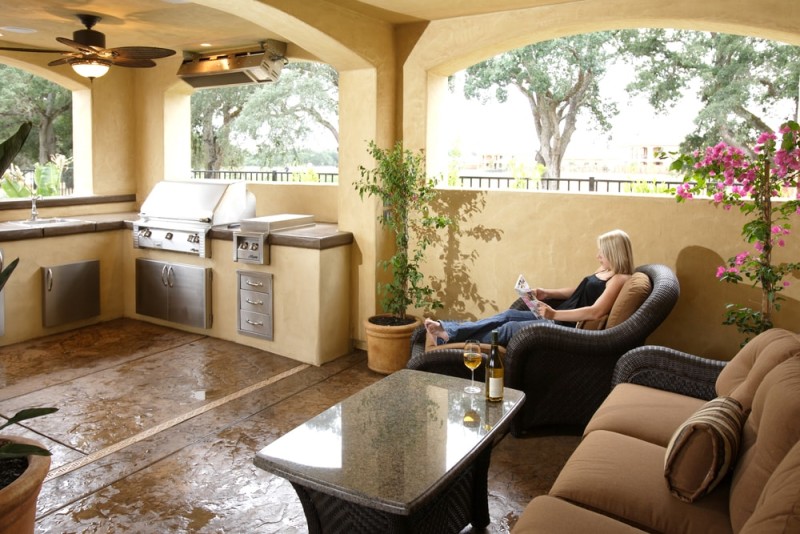 A luxury covered lounge and outdoor kitchen area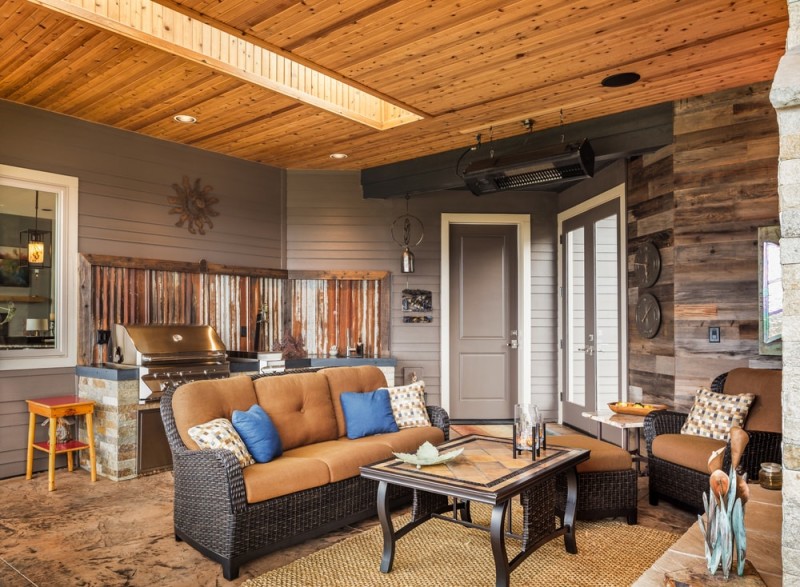 Outdoor covered patio area with barbecue, grill, couch, and skylight