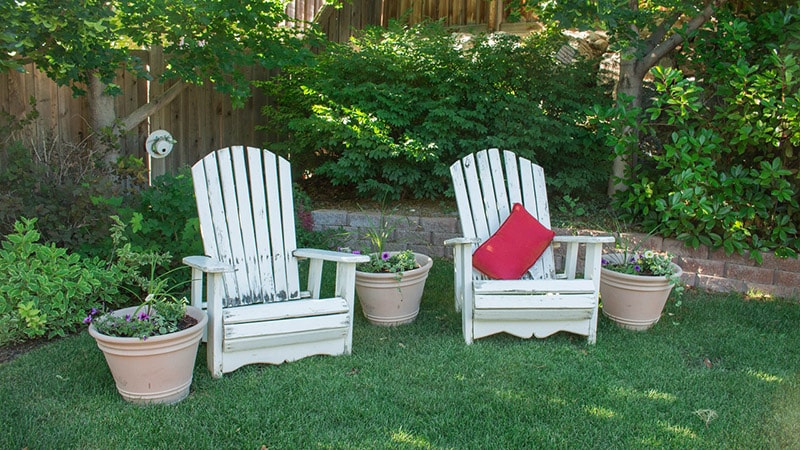 A lot of people that own small City gardens or properties with limited space alway ask what can they do to make a small back yard look bigger? When it comes to gardening, perhaps you are a passionate gardener with an avid green thumb for growing all sorts of items, from plants to flowers to crops. Maybe you had a wide, spacious backyard for doing all of that but as of recent, you had to leave it behind to move somewhere else, to a house with a backyard that is, unfortunately, significantly smaller than your old one.
That said, you might wish to be able to go back to your old garden, just because you had more liberty with planning and planting whatever you wanted there. However, it is too late, and so you have to make do with what you have in your smaller backyard.
You might find it difficult to make it look nice, maybe even feel frustrated by the lack of space in there. However, there is no need to be anxious; we are here to help! Read on to learn more in this article on how to make your small backyard look bigger. We will give you a step-by-step tutorial to guide you along and soon enough, you will have a lovely backyard to call your own.
Without further ado, let's begin!
Things You Will Need For This Tutorial
First things first, you will need to consider investing in a couple of items to make sure that you can maximize the amount of space you have in your backyard, let alone make it look bigger than it actually is.
Most of these items are readily available at your local hardware and gardening stores, and can be very budget-friendly if you do it yourself (DIY), rather than shelling out tons of money for a professional. Besides, it gives you the liberty to be creative, as well as plan exactly what you want your garden to look like. That said, here are the items you will need for this project:
#1. Pavers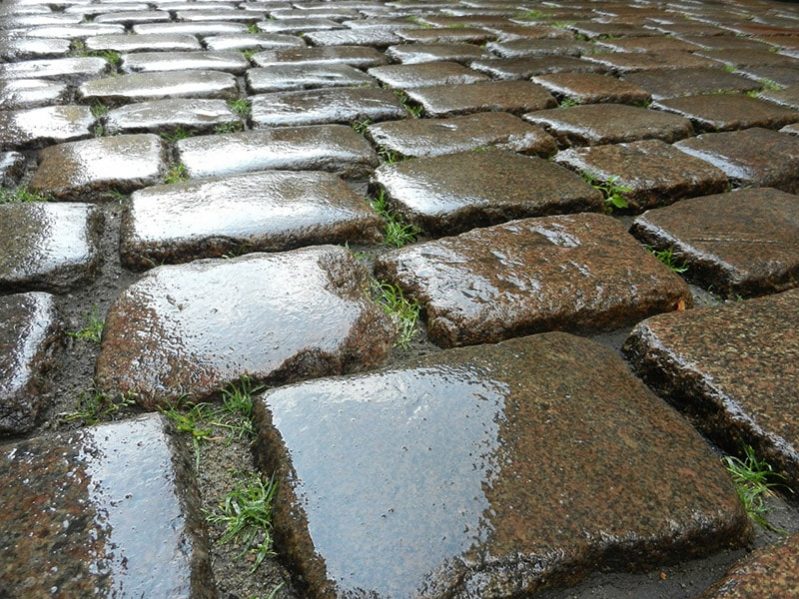 Whether referring to concrete, tiles, asphalt or wood, pavers are those which, literally, are used to pave the ground, as a superficial surface to keep the place in pristine condition.
#2. Multi-color Paint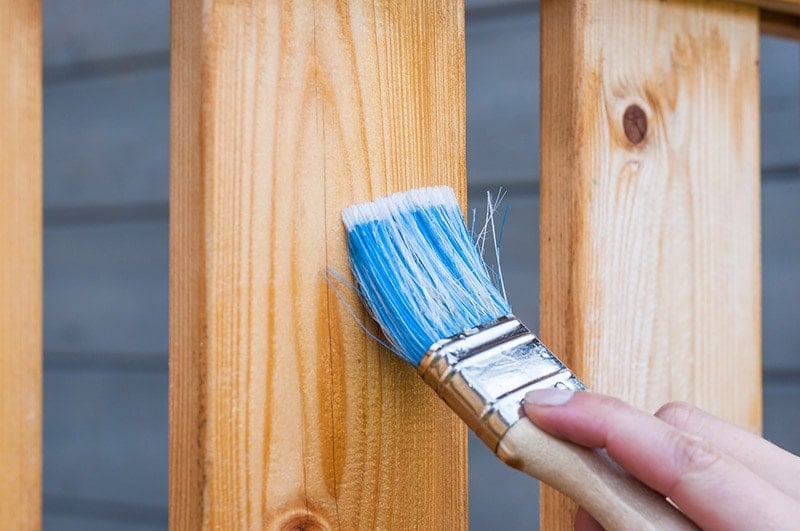 From red to orange to all the other colors of the rainbow, having different-colored paint can make your garden come to life, being eye-catching and all the works.
#3. Brush Cutter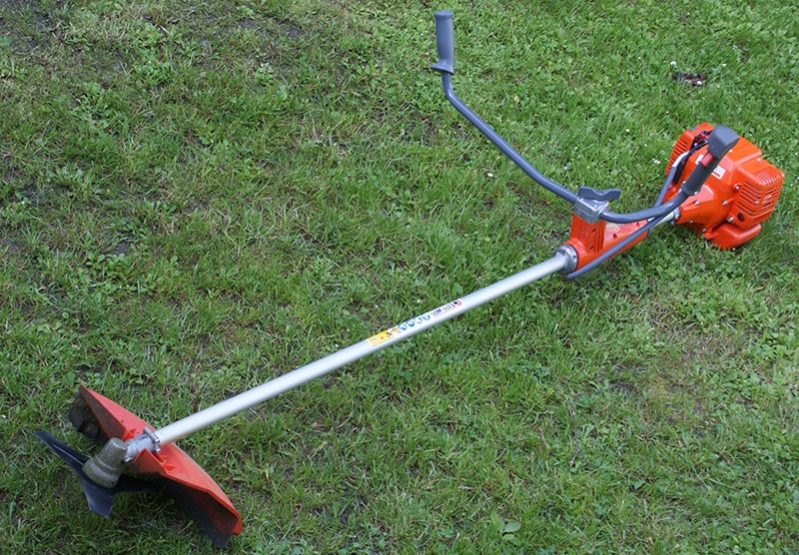 Even if you are working with a small amount of space, your garden will still need some trimming and cutting grass to keep it in good shape. Investing in a sharp, durable brush cutter will do the trick, in this case.
#4. Large-leaf Plants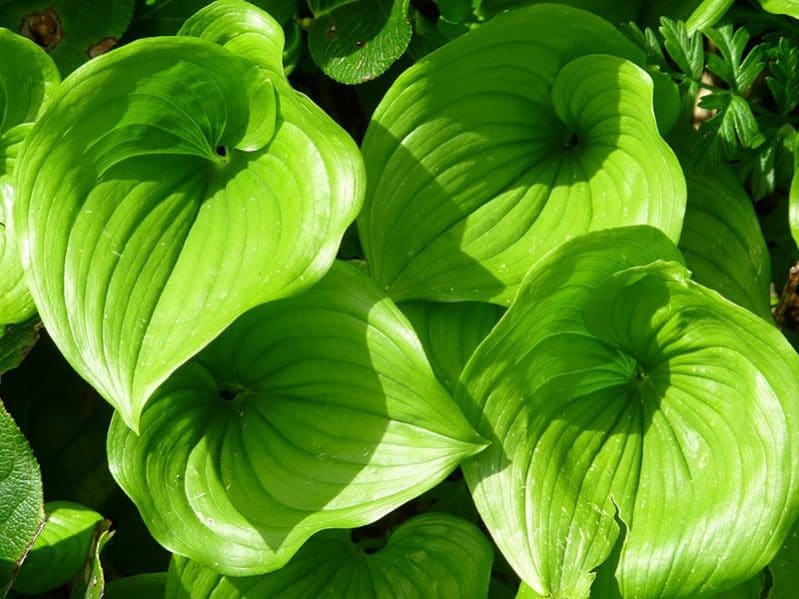 From tropical to pine to redwood, planting large-leafed trees in your small backyard can actually make it look larger, since having the tree there can draw more focus to that rather than the actual space itself.
#5. Trellis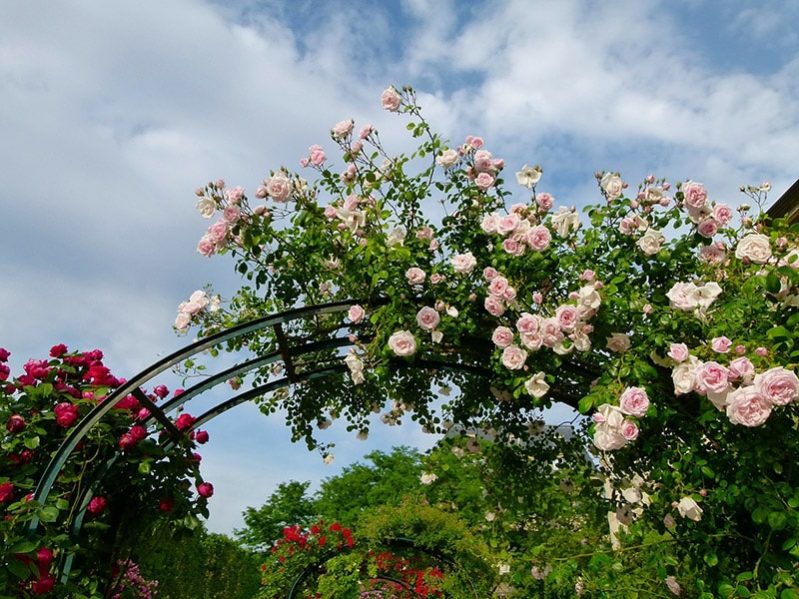 This refers to a wooden or metal framework that is used to support vines, fruit, and other plants and crops in a limited amount of space. They are usually propped against a wall to conserve the area, which can be useful for your small backyard.
#6. Hang Mirrors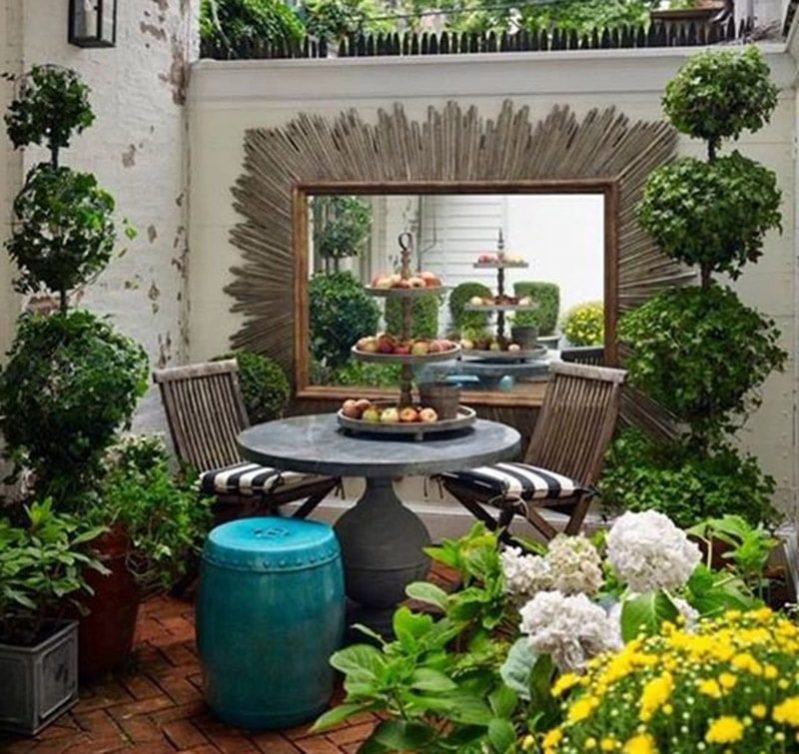 Literally what their name implies, hang mirrors can be hung up in the backyard to create an illusion that it is bigger than it actually is. Plus, it gives a certain kind of beauty to it, with its glass material.
Step-by-step Tutorial: How to Make Your Small Backyard Look Bigger
Now that you have all the items needed, it is time to get started right away! Here, we highlight just a few steps you can take in order to create a larger-looking backyard. Granted, these are more like tips to help you out; you can choose to take them or not, but in the end, it is up to you as to what you would like to do in your given space and style.
Here are the steps as follows:
#1. Create a Focus Object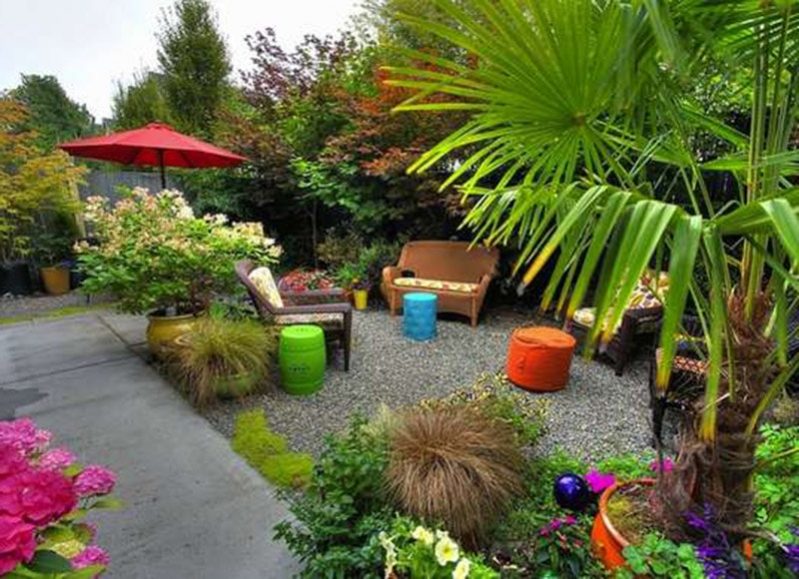 Also known as a "focal point," this refers to either a plant, a monument, even a patio that can be where guests' eyes first lay upon when entering the garden. Considering that your garden is small to begin with, it can help to have a focal point to distract people from the actual smallness of the area, by making it appear larger than usual. A rule of thumb is to place it in the center of the garden, so that it is the very first thing to notice upon walking outside.
#2. Paint the Entrance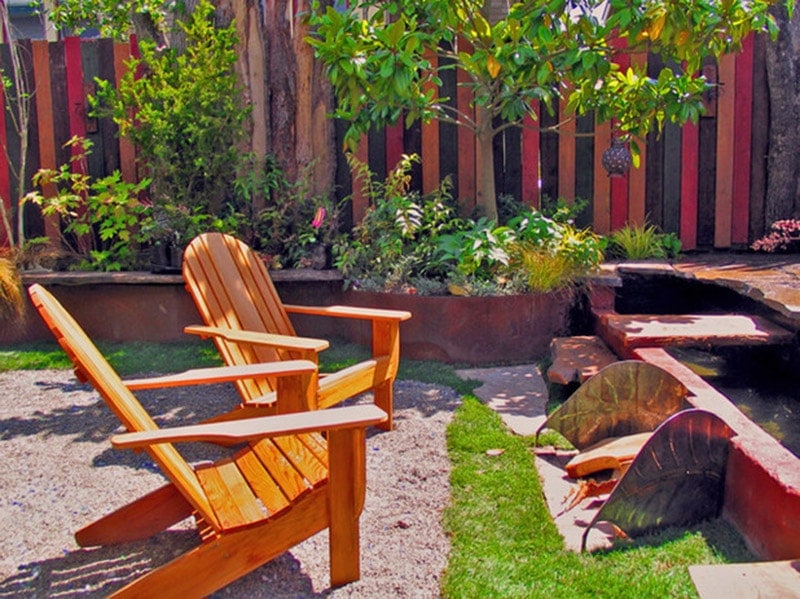 Believe it or not, certain colors can give off the impression of a space appearing bigger or smaller than it actually is: for instance, blue and white tend to make things look larger, whereas colors like red or orange make it seem smaller.
Besides painting the entrance to give some color to the area, painting the walls and other parts of the garden in colors which offer a "wider" look to the space is not a bad option to consider. Plus, who does not like to get and dirty with painting? It is a true artist at work, anyway!
#3. Form Levels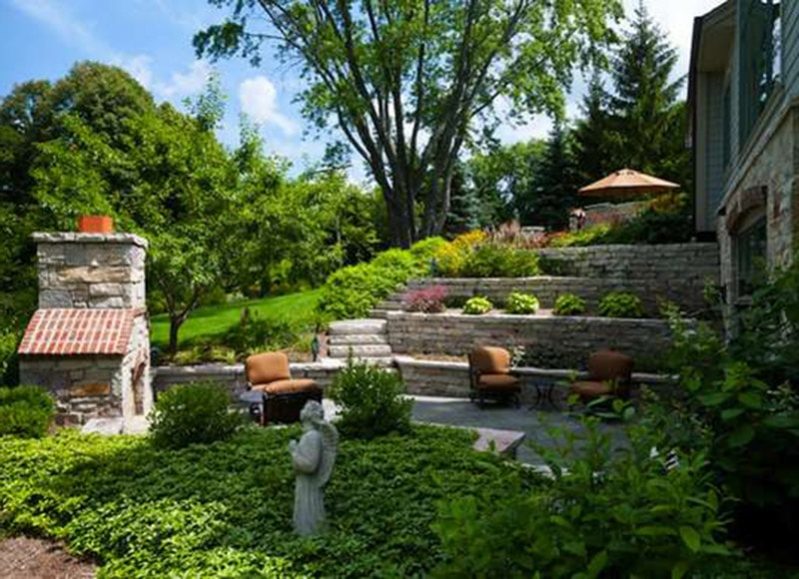 Similar to point #1, you can use pavers to construct multi-tiered areas in your garden, so as to make it seem as if there is more space than in reality. From patios to small steps from level to level, it will give off the impression that there is a lot more to it than just a plain, single-level backyard. It might take a bit more effort, but in the end, it should yield some great results!
#4. Plant Large Trees or Plants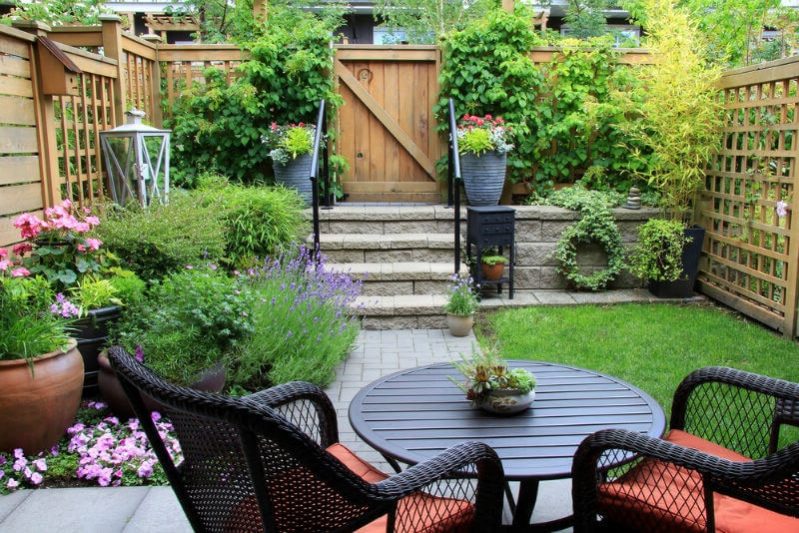 You might think that planting large trees or plants might obstruct from making your backyard bigger, but on the contrary, it actually helps make it appear larger than it seems! Again, it does so by serving as the focal point of the area, and especially if you get a tree with large leaves, it offers a more wide-looking, expansive place, which can be sure to help your garden look nice and spacious.
#5. Frame Using a Trellis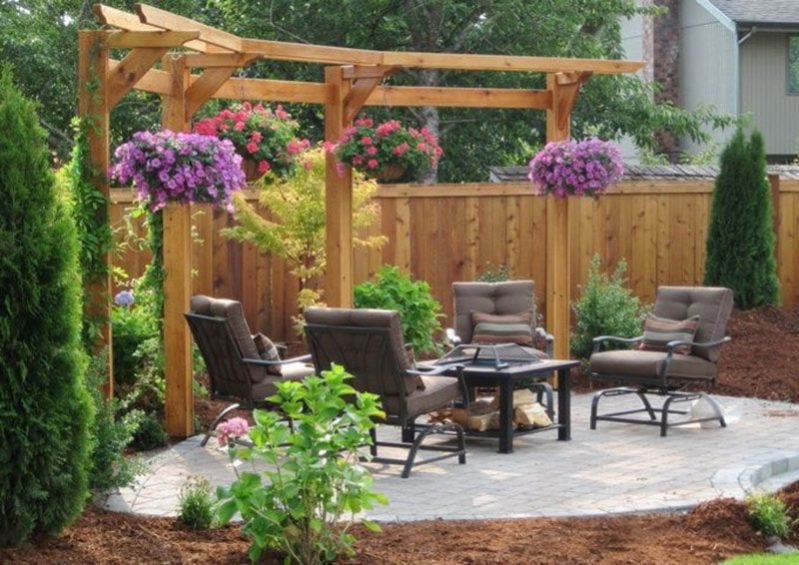 Especially if you do not have a ton of space to work with, investing in a trellis will be the best way to go. Not only does it save space, but also it adds depth to your garden which, in the end, makes it appear bigger than it actually is. From growing curly vines to brightly-colored fruits and vegetables, the trellis is both a practical and aesthetically-pleasing object to have.
#6. Incorporate Accessories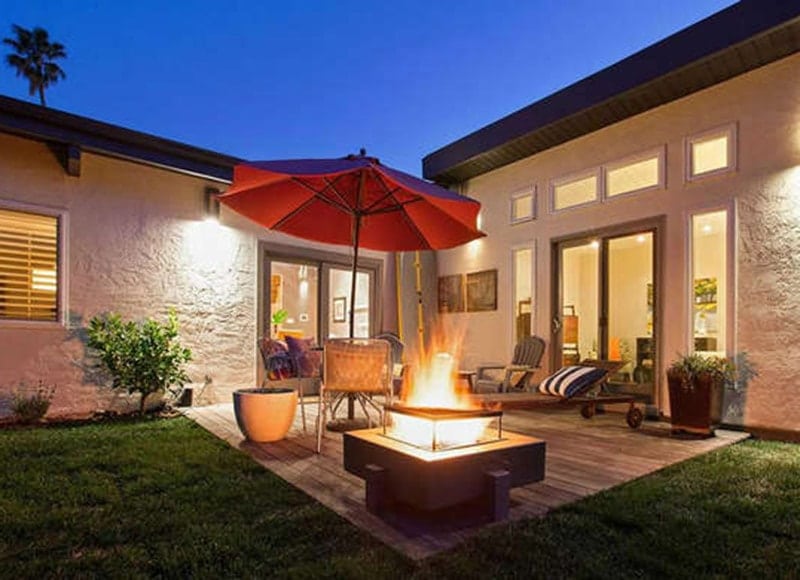 Whether it is Christmas lights or a couple of marble sculptures, having accessories in your backyard not only creates an impressive look, but also gives it character. You can choose to place whatever you want in the small backyard, but the trick is to make sure that you do not go overboard, because then it can start to look cluttered.
Conclusion
Overall, having a small backyard should not discourage you from trying to use the space. In fact, by carefully researching and planning out how you want your garden to look, you can take advantage of and maximize the area to your liking, ultimately creating a place as beautiful as a larger one.
Please feel free to share and comment if you enjoyed this post. We wish you a happy gardening!
This article was contributed by Shary Saunders, a blogger at sharycherry.com. Gardening and landscaping have been her passion for years. You can find Shary on Twitter at @SharySaunders