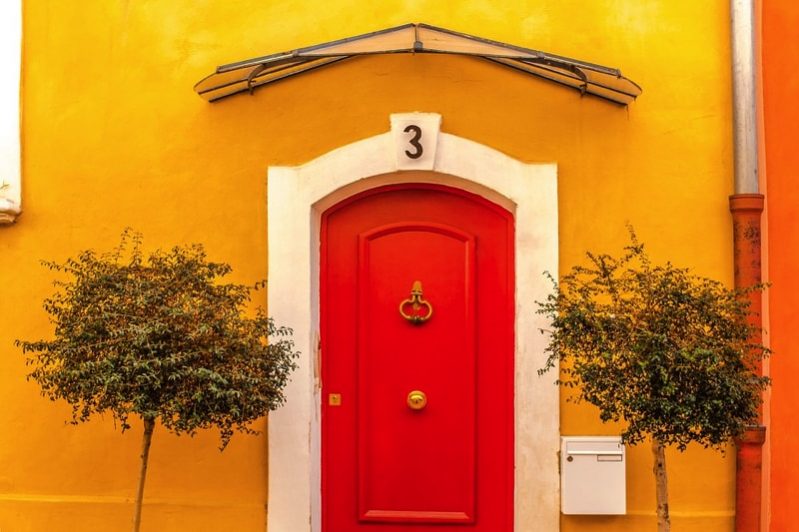 If you want to make your front door unique, then it all comes down to first impressions and what people think about your home is very important. After all, our home is a reflection of us, and that's not a bad thing! And the first thing that people notice when coming to your home is, of course – your front door. Now, you can leave it plain, with a simple name tag, but do you really want your neighbors and guests to think that you are that bland? Of course not! So here is a list of things that you can do to make your front door look more inviting and reflect what the inside looks like.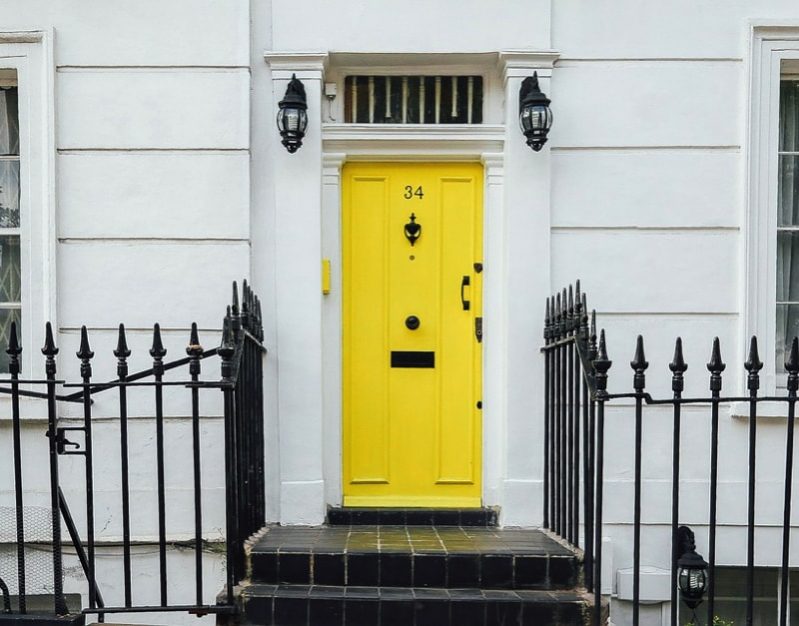 The Base
We've all seen wreaths, pretty name tags and doormats, but let's look at what is underneath all that: the door itself. A highly polished dark wood will make your door look very classy, and a crisp, white one will give you a modern look. It all depends on what you're going for, of course. If you want a wacky, funny look, you can paint it cheerful colors, or even paint on some cartoon characters.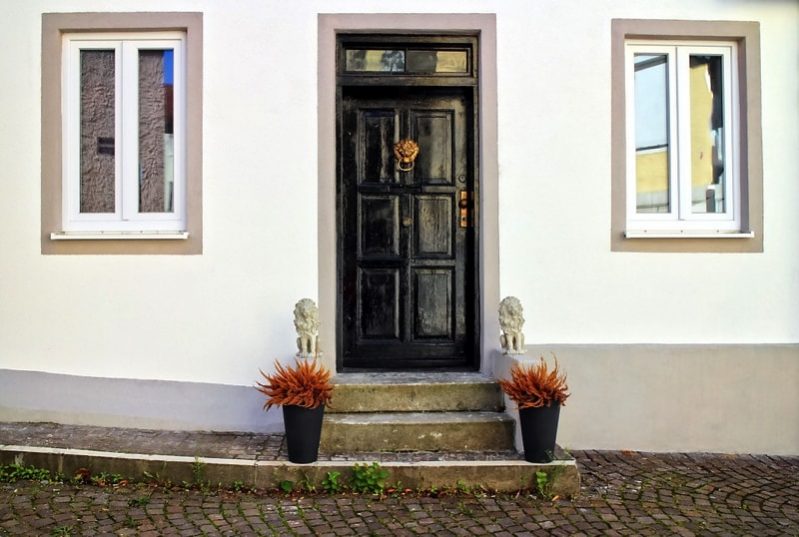 This would be a great way to decorate the front door of a kindergarten or day care center. If you want your door to give off a sense of security, you should opt for a heavy looking wood, and make sure that your door is thick enough. For a more artistic approach, you can paint some pretty designs or make a collage! Just make sure that whatever you do fits well with your facade – and your neighborhood rules!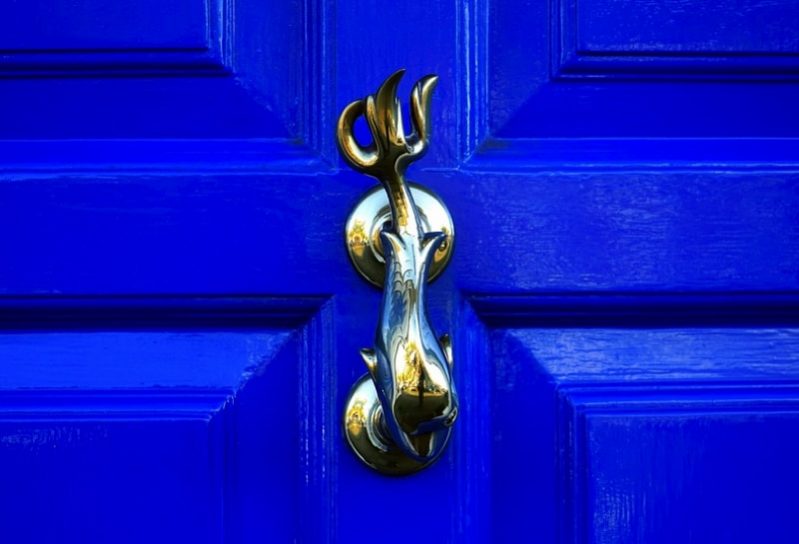 The Doorknob
It might look like it's plain and there's nothing you can do with it, but a doorknob is an essential part of your door and shouldn't be excluded from the decoration. There's an infinite number of choices of shape, material and color, so you can make sure that your doorknob fits the rest of the image.
Remember, you don't have to limit yourself to just your door, decorate the frame and use the wall around it. This will not only give you extra surface to make any vision you have come to life, but it's also a great way to make whatever design you have in mind blend well with its surroundings. For example, if you're painting your door green, planting (or painting) a few plants and vines planted around the door will make it look that much better and give a whole new layer to the entrance to your home.
A doormat is the easiest and the most convenient way to decorate your front door. You can choose between so many designs available in stores or, better yet, make one yourself! You can choose something with a welcoming message or perhaps something funny to make your door stand out! Go for bold colors, or keep it the neutral brown with accents.
The best part of this is that you can swap it out without any trouble if you get bored of it or you want to change the message. But don't buy a new one every time! It's so easy to redecorate an old doormat yourself, so get your creative brain going and DIY yourself a new mat!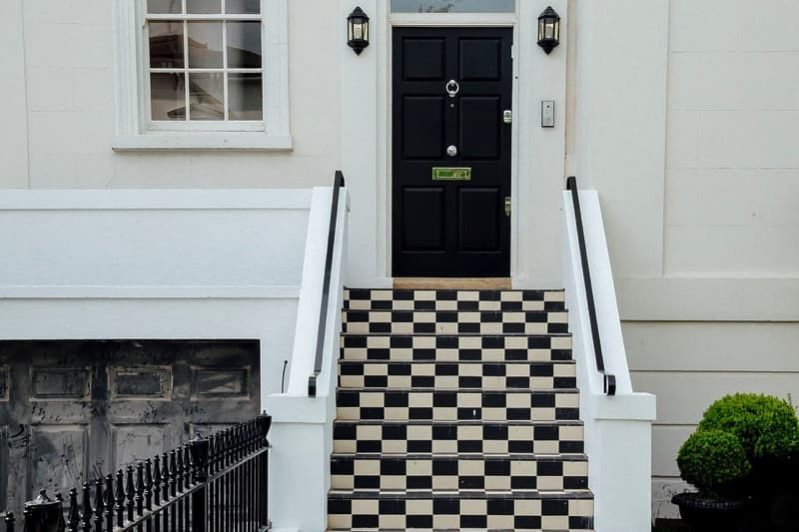 Add-Ons
The classic one, of course, is the name plate. You can have something simple that just displays your family name, but you can also jazz it up! Get a good looking name tag, or make one yourself! Another creative way to display this is to get everybody's handprint and let them write their names in it, then hang it on the door for a more personalized look.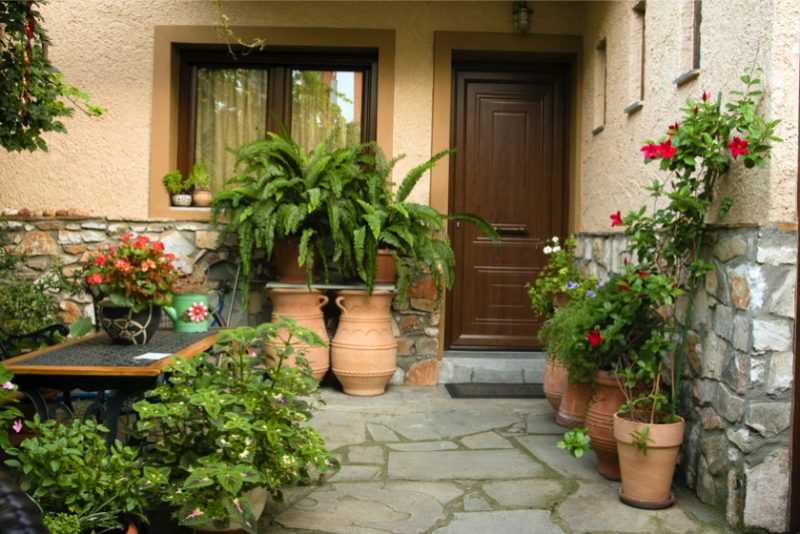 If you're decorating the front door to your business, then make sure that the purpose of your firm is clearly displayed and perhaps get a plate that matches what you do – for example, a mechanic's shop can get some large and flat gears and write out the company name on that!
Who doesn't like seeing green around them? Add plants around your front door to make it look more welcoming and unique. Make sure that it's something sturdy, because it has to withstand a lot of weather.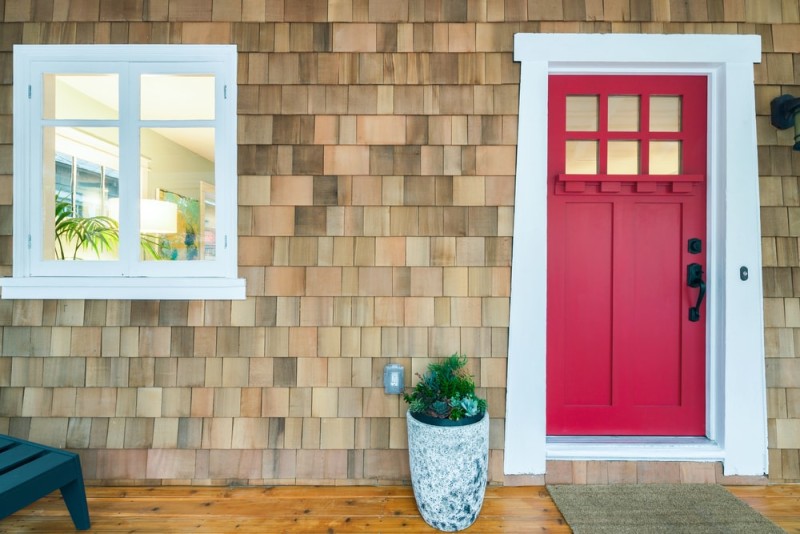 You can place a large potted plant, or for a more unique look you can get a small potted plant and hang it on your door as decoration. You can also make the pot something unique by repurposing an old watering pot, boot, umbrella or basket! Just make sure you don't forget them just because they're on the other side of the door!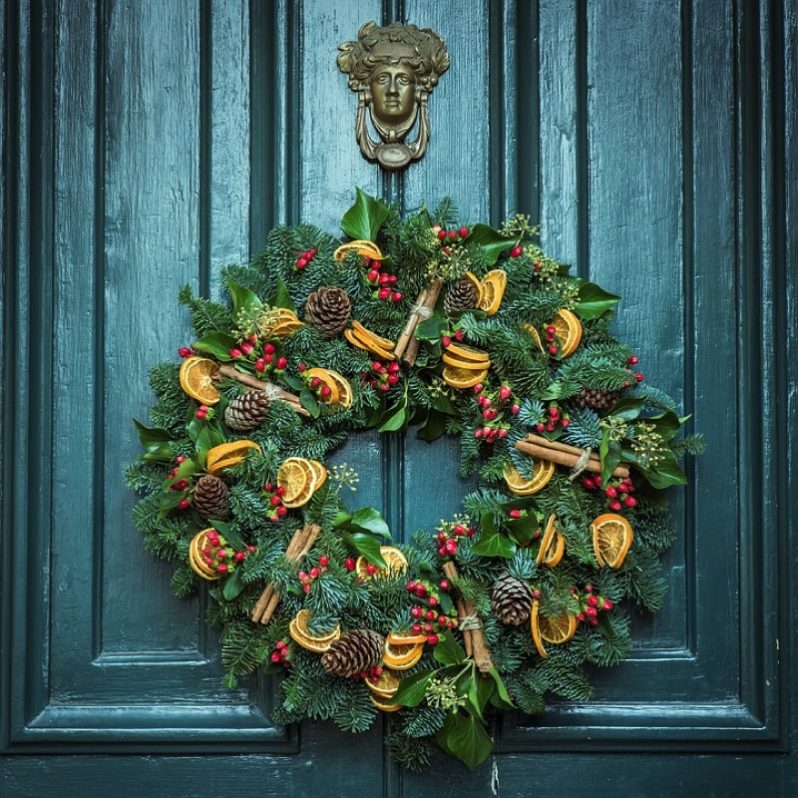 Seasonal
A lot of people put up Christmas wreaths or fairy lights up during the holidays, but this doesn't have to be restricted to that period! Choose a theme for every month and swap out the decorations regularly.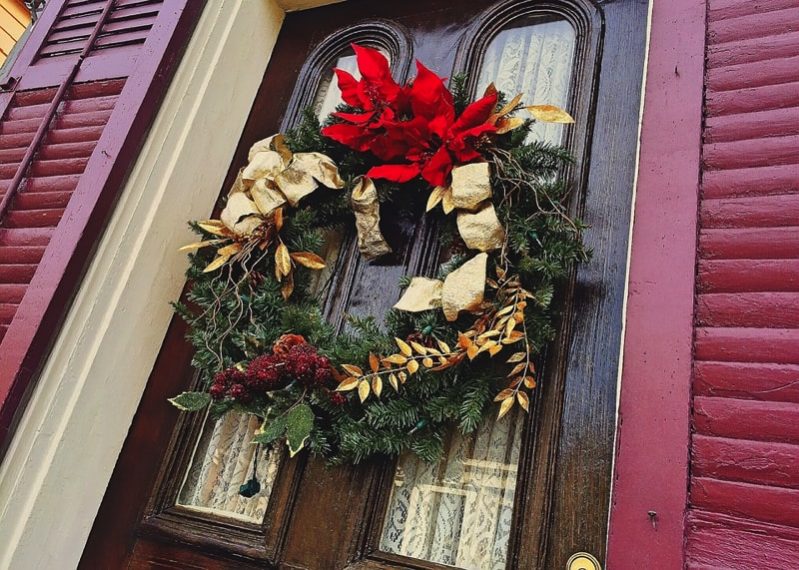 Hang up some hearts in February, fresh flowers in May or a pair of flip-flops in the summer! Regularly changing your decorations means that you can always be happy with whatever you've chosen and never grow bored of it!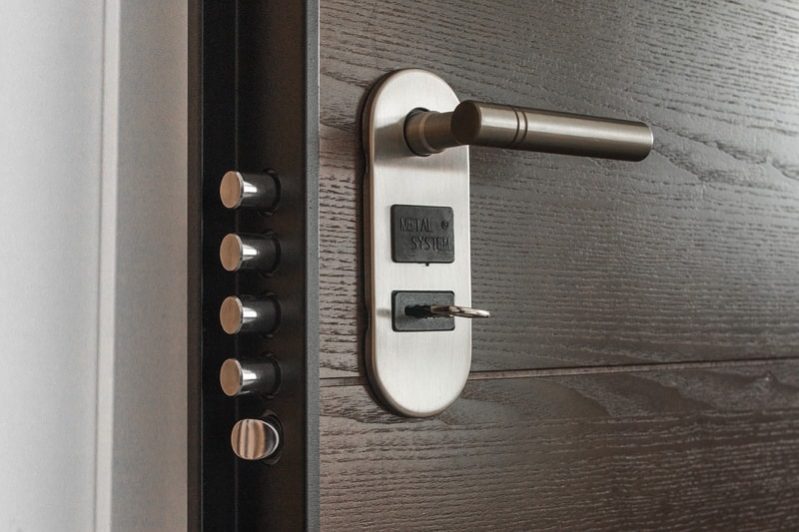 Security
Let's face it, the main purpose of a front door is to let the right people in and keep the wrong people out. So, while making your door look pretty, you have to make sure that they are safe. Household burglary is one of the most frequent crimes in Australia; so, if you live in Sydney area and haven't changed your locks in a while, visit a locksmith in Parramatta or another suburb to get that checked out and get tips on how to make your front door as safe as they can get.
They will probably not recommend keeping a spare key somewhere around the front door, but if that is something that you like to rely on, you can hide it in one of your decorations!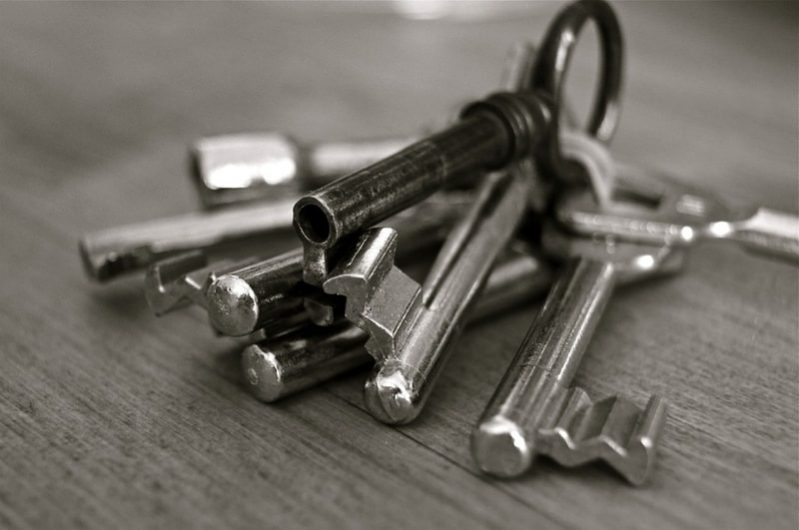 Now you're fully equipped to have the most amazing door on the block that everyone will be jealous of! Remember – you don't have to have a plain white door just because everyone else has one and you're not crazy for wanting your home to look as welcoming and expressive as possible!