The above image is of an amazing green night lighting over a covered outdoor barbecue cooking kitchen area provides an almost copper color look and is a great example of these fantastic outdoor kitchen ideas.
An outdoor entertaining area can be a lot of different things, and it all depend on the home owner as to what they prefer or what they're happy with. To some, an outdoor dining table and several chairs with a nearby BBQ will suffice, whereas others like to go that next step further and have a decent sized BBQ with multiple burners and its own food preparation area.
Others prefer an even grander outdoors area and choose to make an extension of their home by having a living room or some other relaxing room opening out onto expansive decking areas with a covered area that is like a second kitchen away from the main kitchen. These are often full equipped down to fridges, decent bench preparation space and even wash up sinks.
Check out this gallery of outdoor Kitchen, BBQ, grill & entertainment area designs for ideas for your outdoor area. There are really no limits to what you can create, but hopefully this image gallery will give you some great ideas.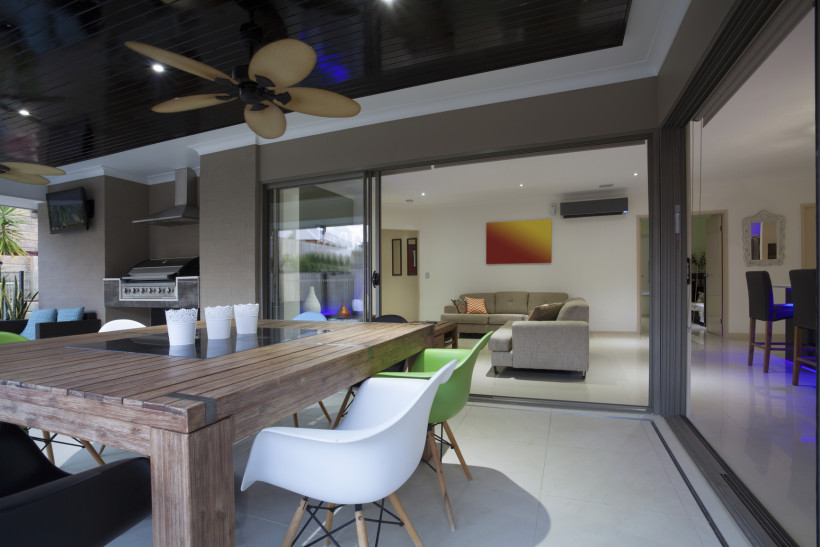 Stylish home exterior entertainment area with extra large outdoor table and chairs and barbecue cooking along with outside TV and settee sofa
View from living room out onto patio with outdoor kitchen with bench space and fridge and barbecue along with outdoor table and chairs in a modern stylish environment.
Outdoor covered stainless steel barbeque kitchen area at the rear of a modern home
Humble home back yard picnic table on the grass with a gas fired BBQ grill
Old style home-made brick BBQ oven set in the courtyard of the home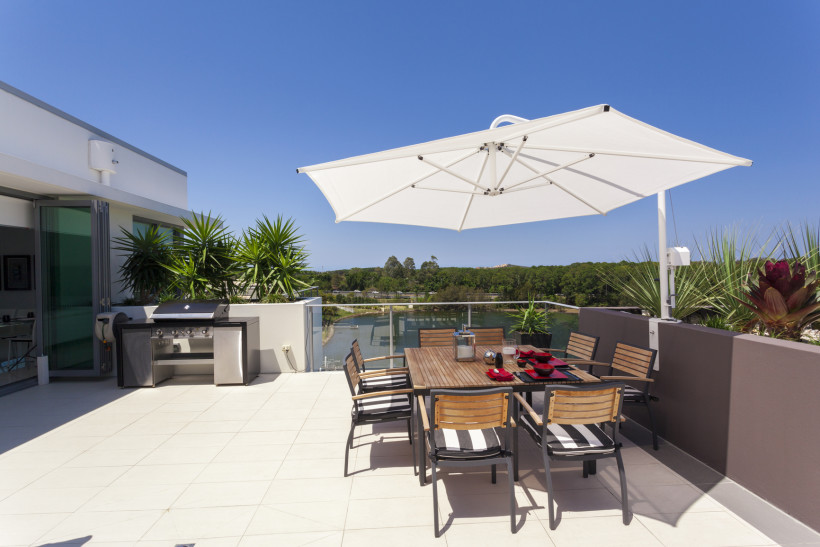 Outdoor balcony entertaining area with sunshade umbrella over table and chairs and quality barbecue
Old Algarve Alentejo traditional cement brick firewood baking and pizza oven
Contemporary home backyard with swimming pool and covered entertainers outdoor kitchen and barbecue
Beautifully crafted mini outdoor pizza oven and chimney built over pebble base and deck with seating
This covered step concrete paved deck with patio area has a central barbecue overlooking a lovely garden setting and also has under cover seating