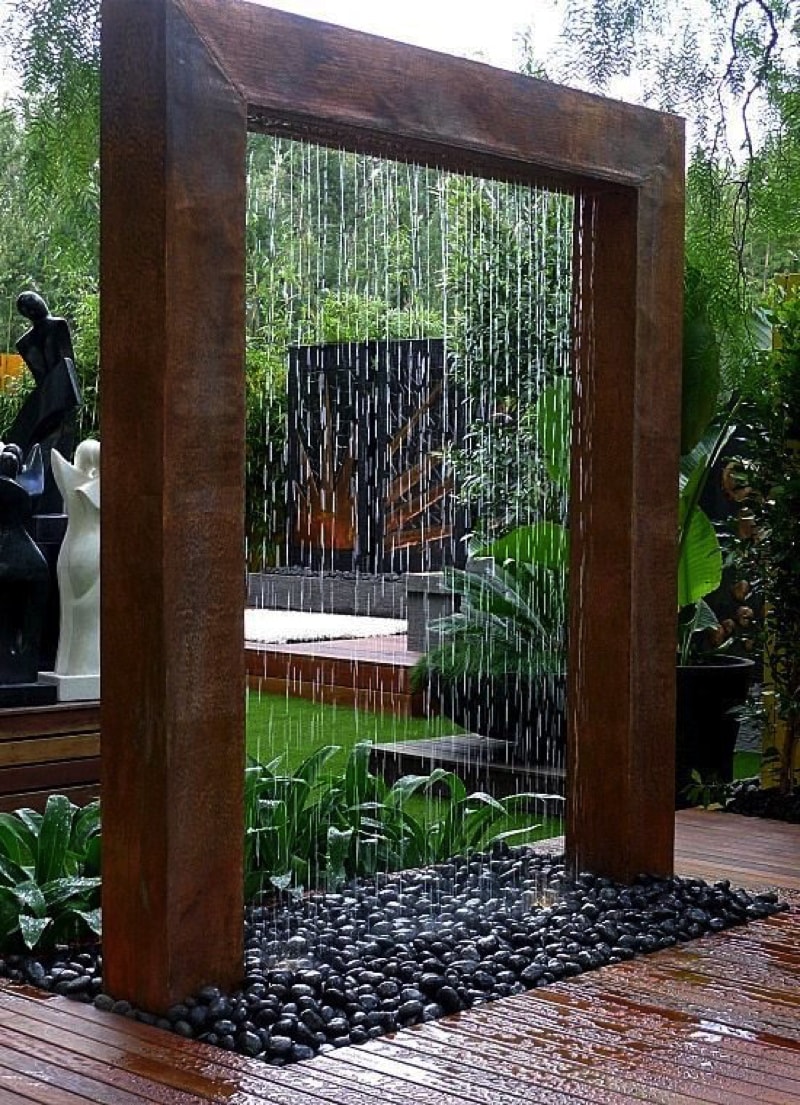 Beautiful shower structure waterfall. Source from viralnova
A water feature in a home garden adds something to the overall ambiance that makes one's soul feel welcomed and at home. Some people say they could sit and stare at a water feature for hours. The sound of dabbling, dripping or running water has a calming and soothing effect and can help melt away the everyday stress many of us feel under.
There are many different types of water feature, from a simple pond through to elaborate cascading fountains. If you are considering renovating or remodelling your back garden, you really should consider installing a professional water feature, ideally near to where you might be seated when you are entertaining outdoors. There can be some relatively simple and cheap water features, but it is often worth the extra investment to have a pump installed to keep recycling the water through the process.
Well worth it in the long run, and if you choose well (in terms of design)- you will add value to your home, and if you ever do decide to sell, the water feature will have people liking your home just that bit more.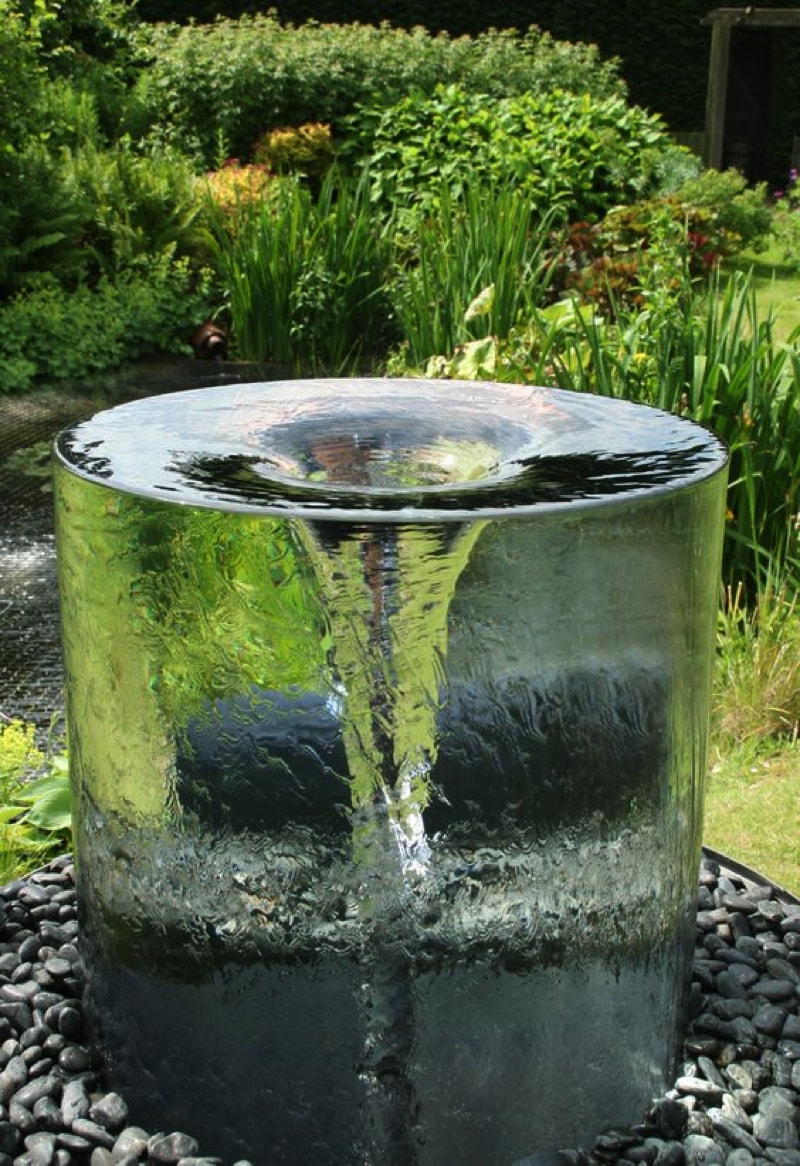 Stunning tornado look water feature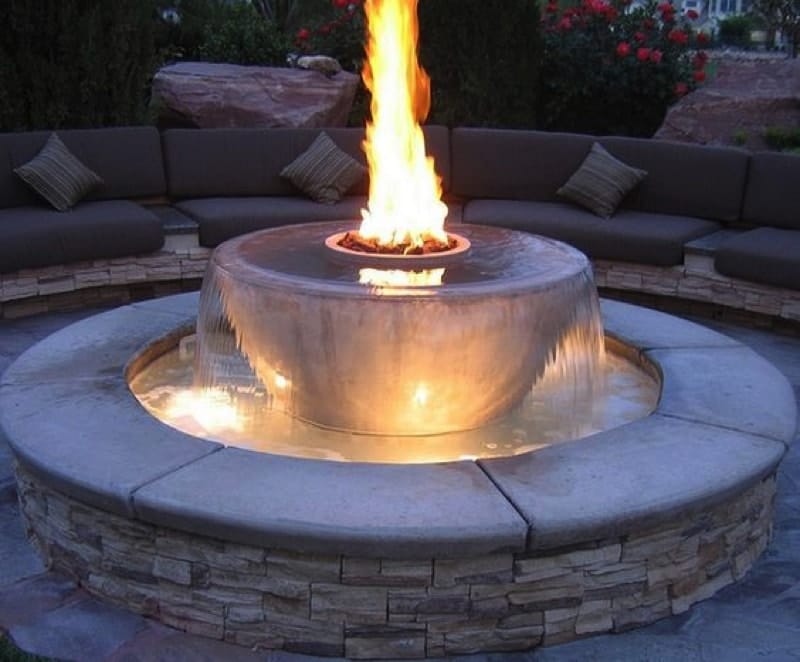 Water feature Source via don gardner architects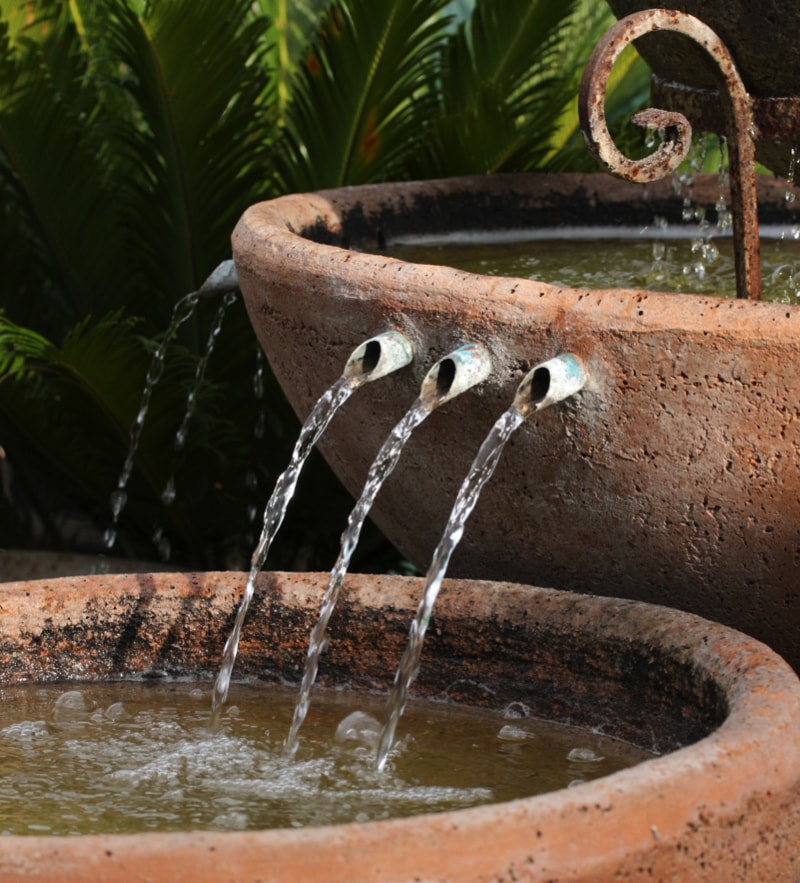 Water fountain in the garden or park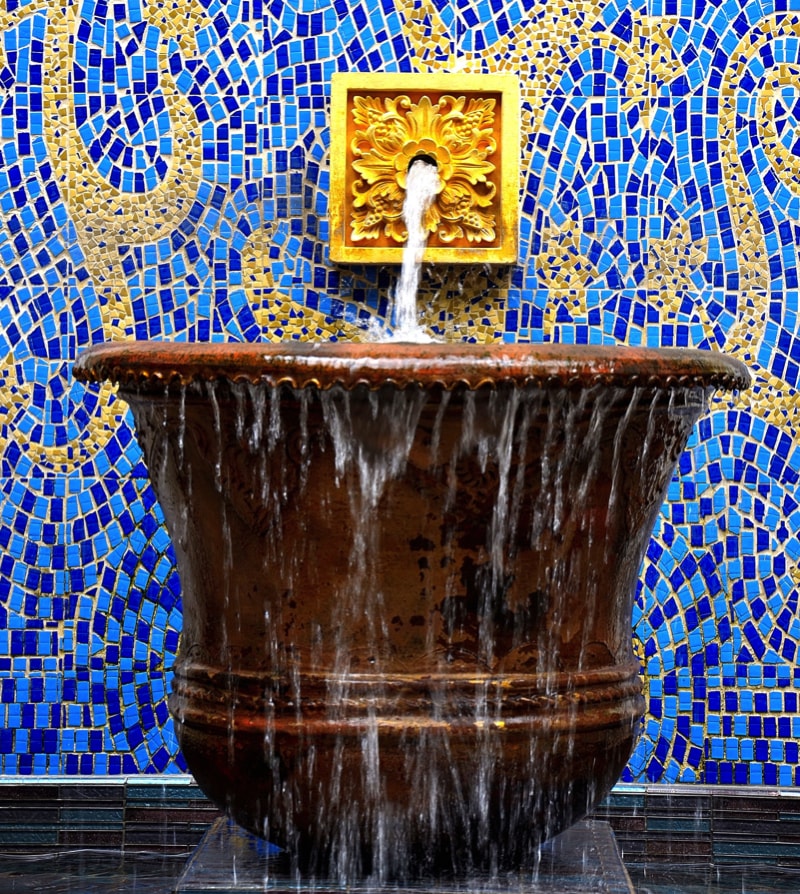 Water fountain with abstract background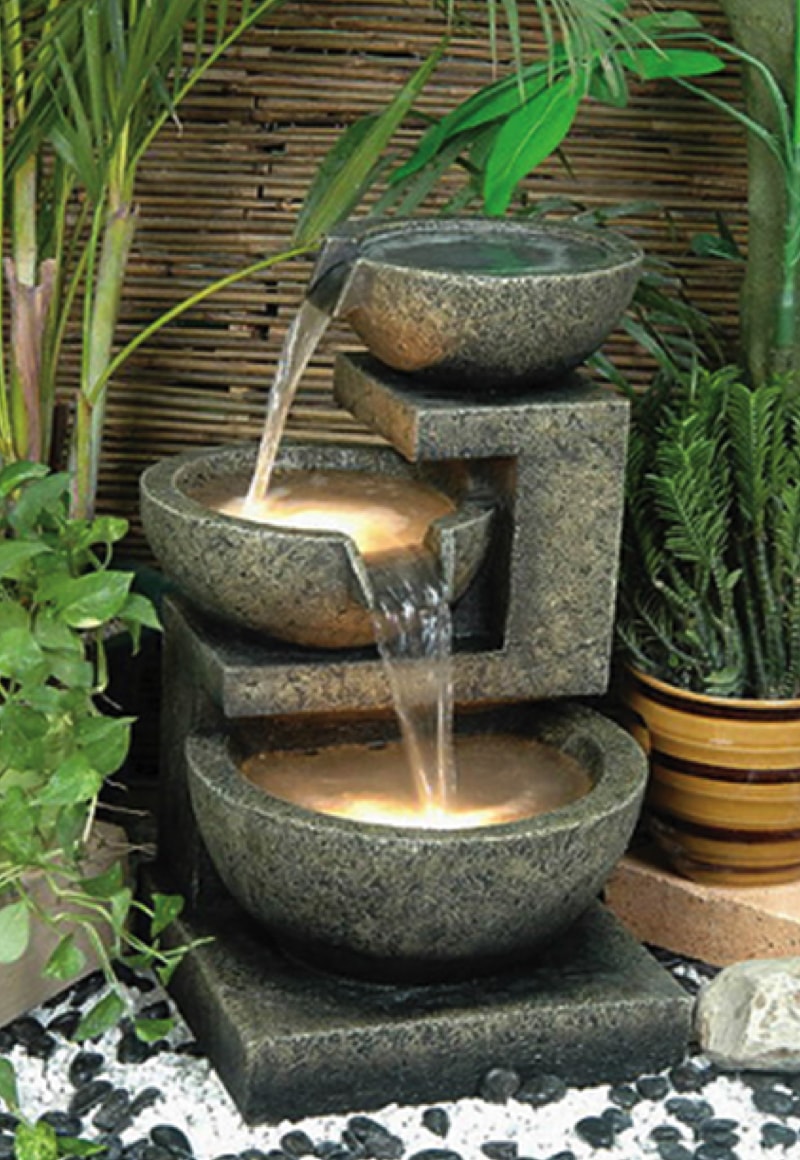 Cascading water feature Image via 5-livedan330-com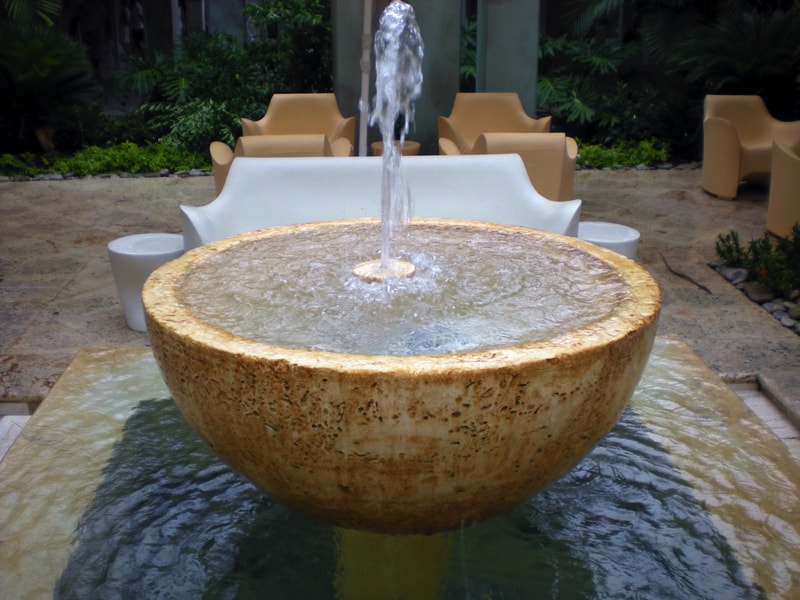 Contemporary patio fountain water feature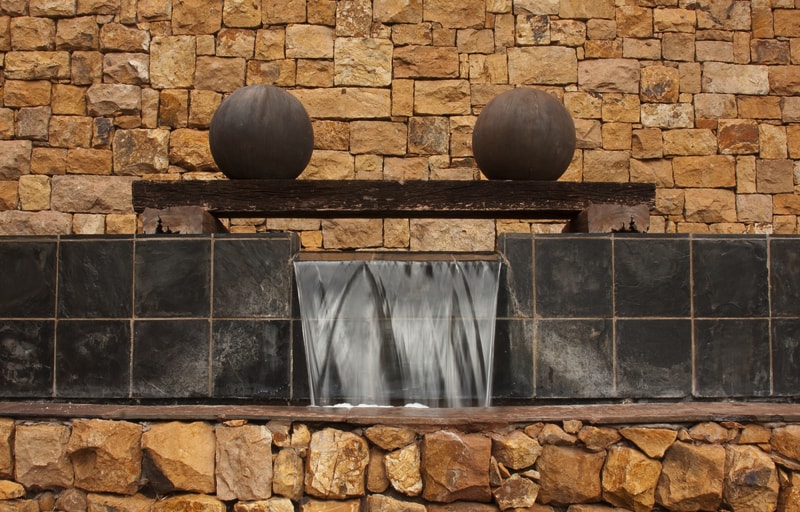 Classic water fountain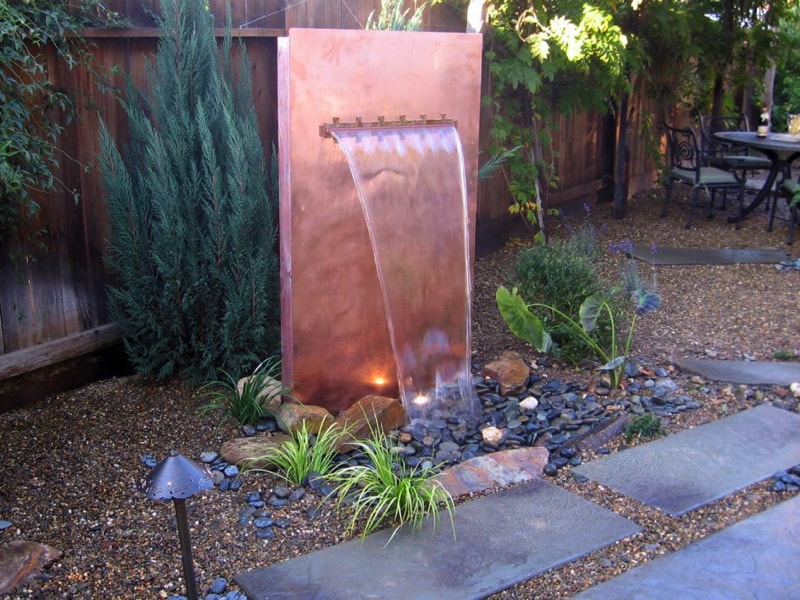 Diy waterfalls for your garden showing a stunning copper sheet water feature. Image via beesandroses.com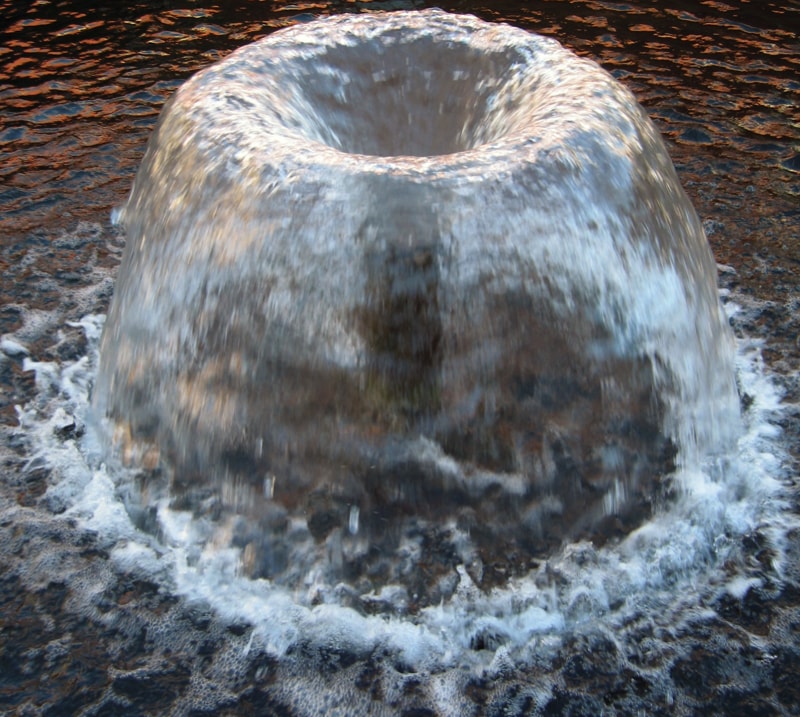 Water fountain creating ripples in the pond