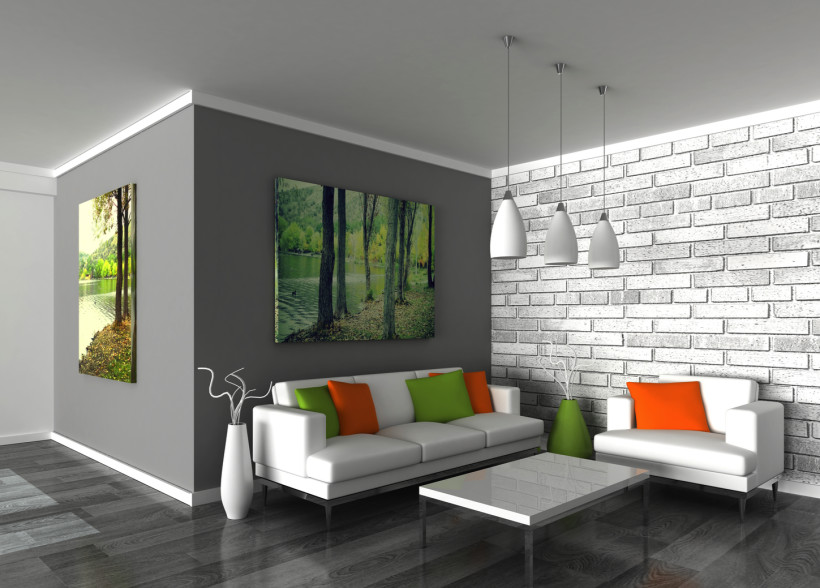 The above image which shows dark grey painted walls with a feature brick wall and stunning green toned wall art tree pictures shows the effects f thinking about your wall color, your adornment of those walls with pictures or paintings and also the impact of texture by way of the brick.
Walls are where a home really comes to life. A home with no decoration of its walls is often lifeless and empty. Even minimalist lovers put something (but not a lot) on their walls for visual effect. The decoration of your home's walls is most often by way of paintings, or art, or even just a really impactive for of wallpaper, or perhaps a feature wall with just a standout color on one wall, or even some really expensive patterned wallpaper that again provides a visual focal point.
Many people choose to use texture as well as color on their walls. Texture add a new sense of dimension to a room and provides more flexibility to add additional features to create that visual effect.
This gallery shows a number of examples of various rooms in the house and how these rooms have been transformed from boring bland spaces to rooms with life, and vitality along with a sense of what make's these rooms part of a genuine home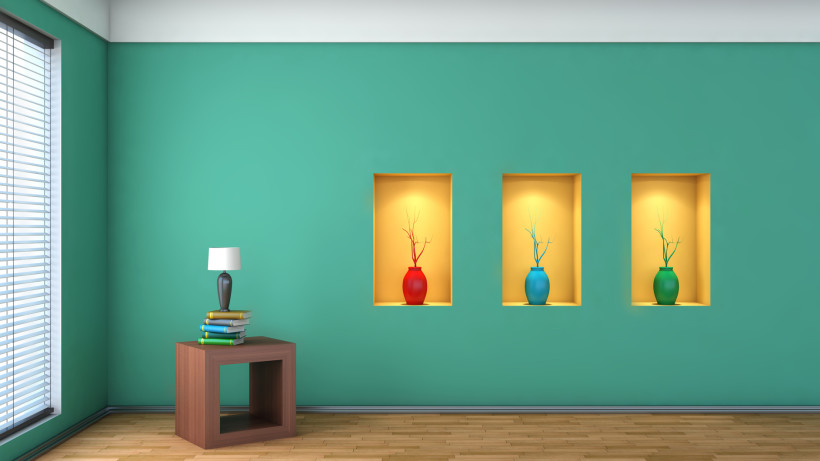 Green interior walls with yellow inset shelves and colored vases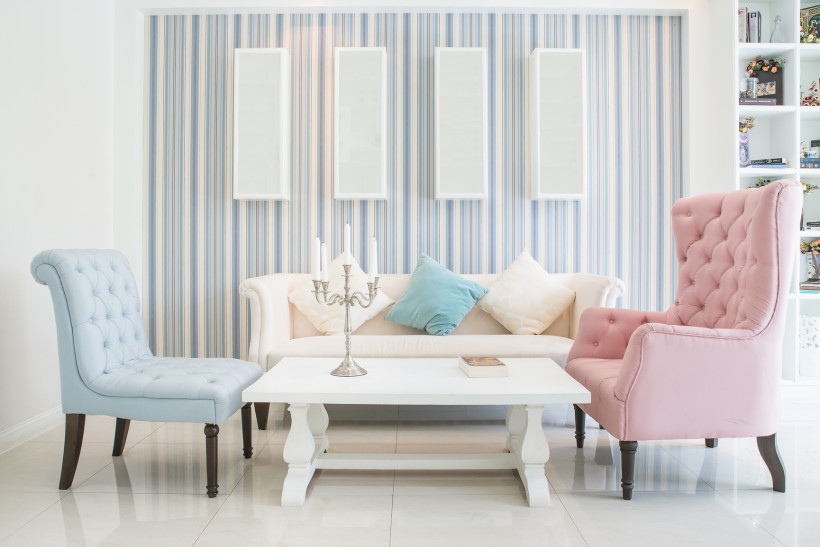 Classic vintage style furniture and vertical lined wallpaper with four blank wall canvasses.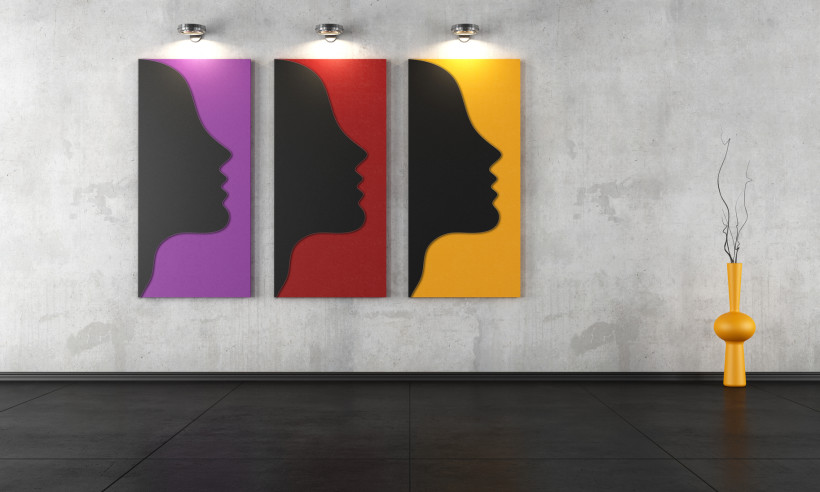 Three contemporary paintings under lamps against an unpainted concrete wall in an empty room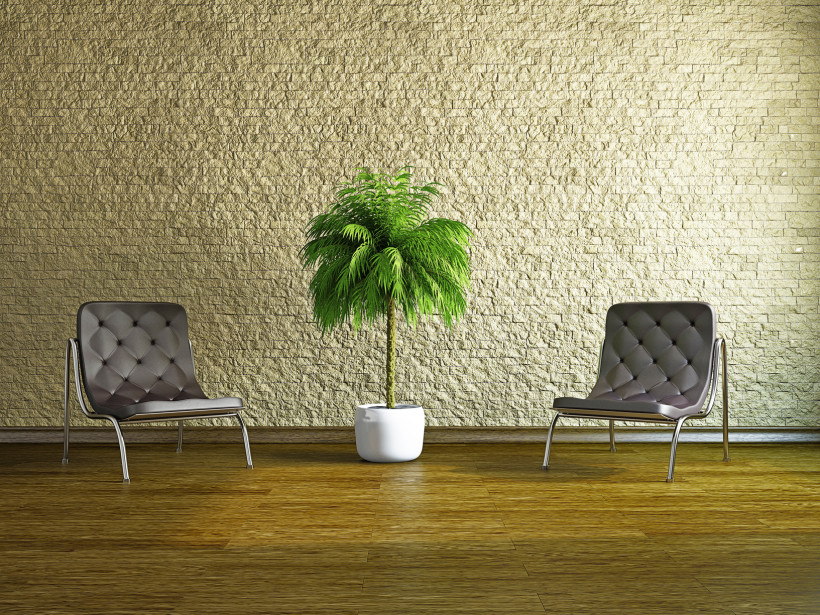 Sensational tan colored rough brick wall in a room with armchairs and potted palm plant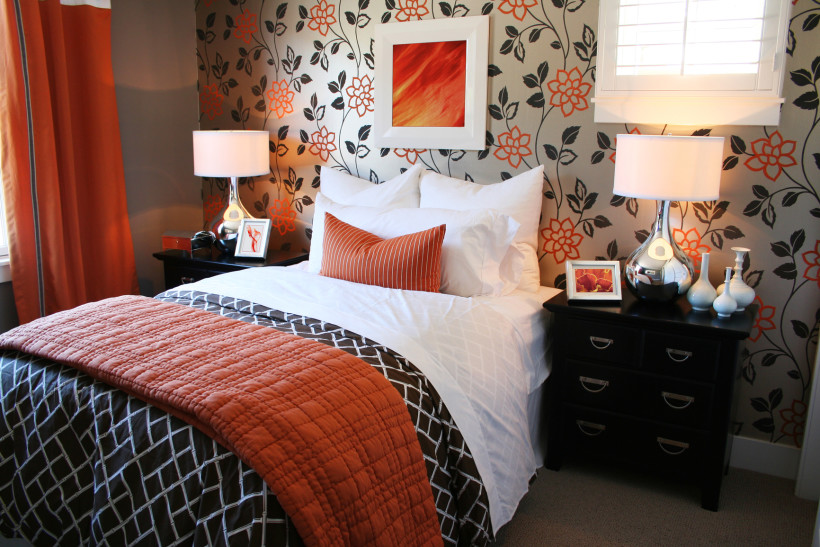 Elegant, modern bedroom with framed art and contemporary matching wallpaper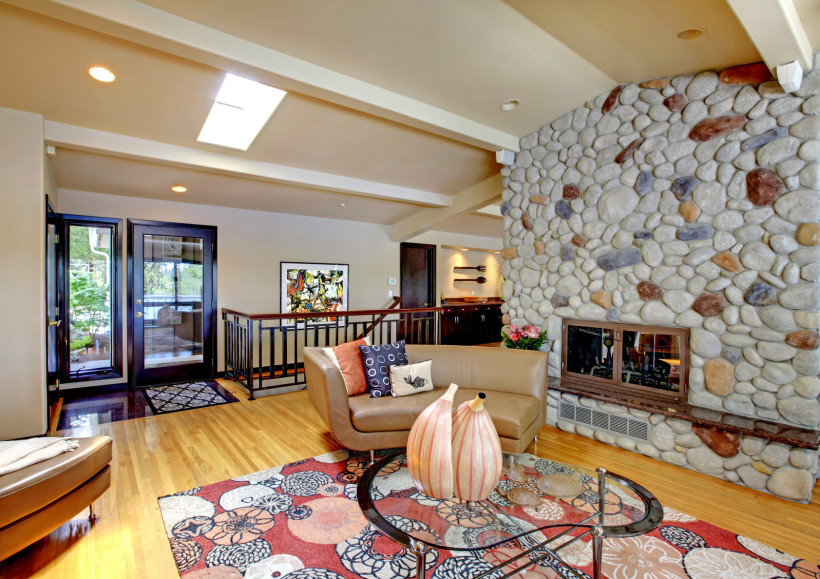 Open plan modern luxury home interior living room with stone wall and fireplace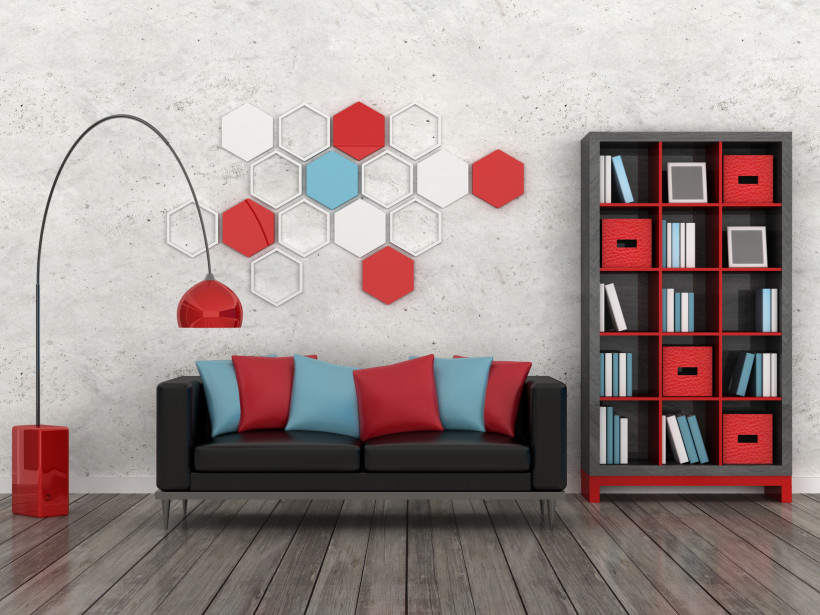 Fascinating unpainted concrete wall with a number of featured multi colored hexagonal shapes and matching furnishings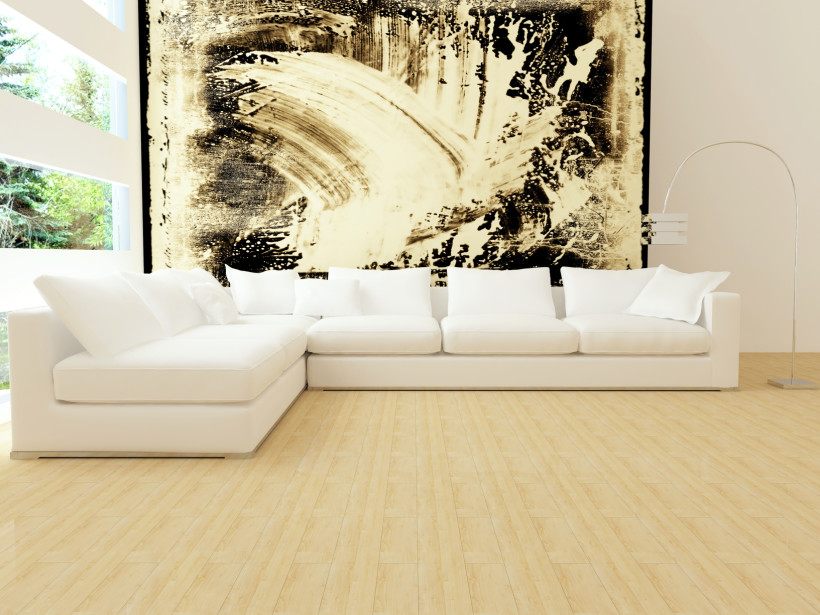 Interior design of modern white living room with big white sofa, beige colored painted walls and massive contemporary wall mural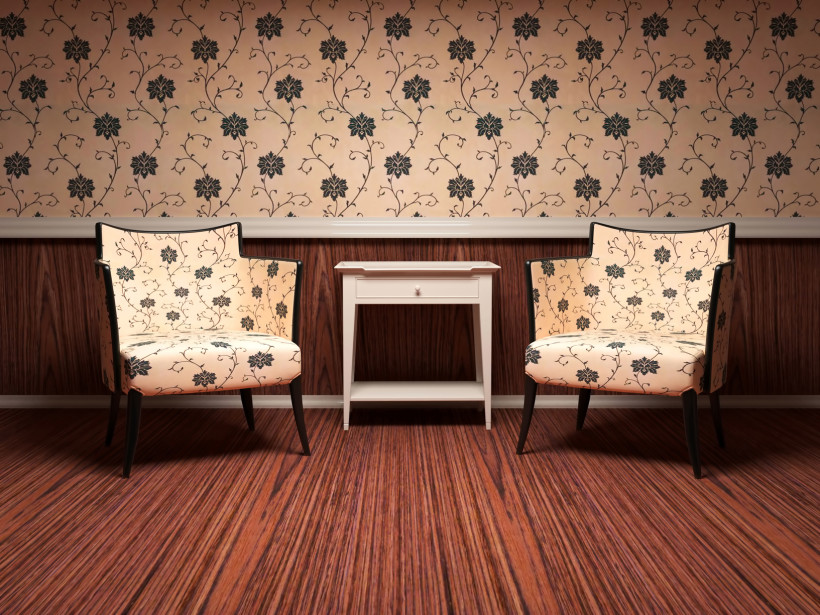 Interior of a modern living room, with wooden floor, floral wallpaper and two brown modern armchairs with fabric matching the wallpaper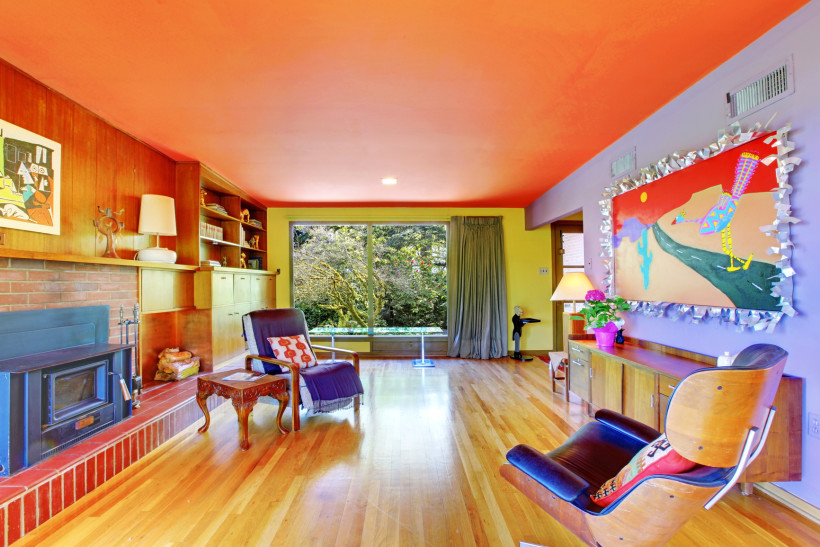 Bright and colorful retro modern living room with purple and yellow painted walls and orange ceiling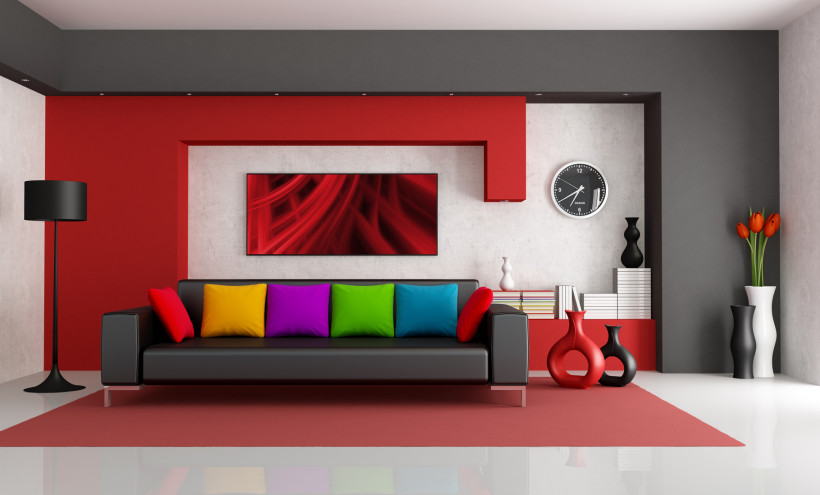 Contemporary red white and black modern living room with black couch concrete wall with colorful matching art picture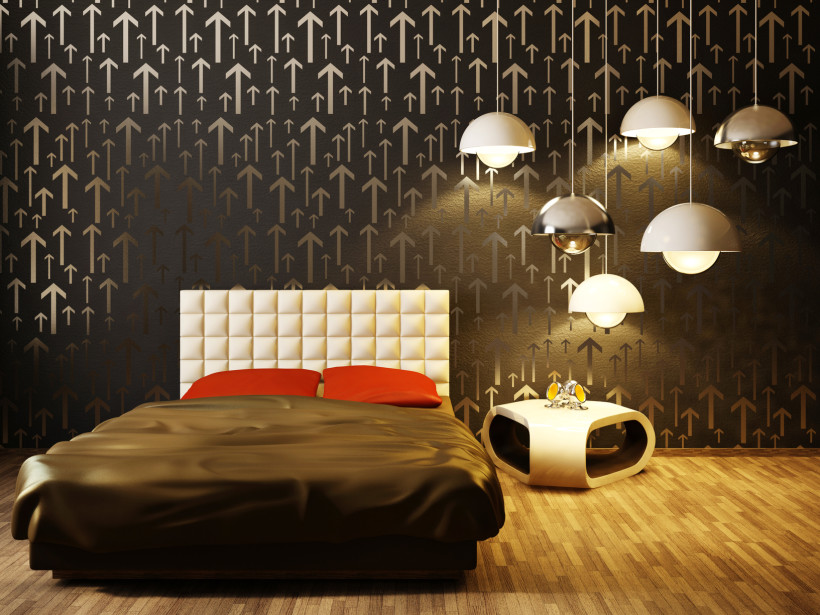 Luxurious modern interior bedroom with interesting up arrow design wallpaper, matching lights and a contrasting cream headboard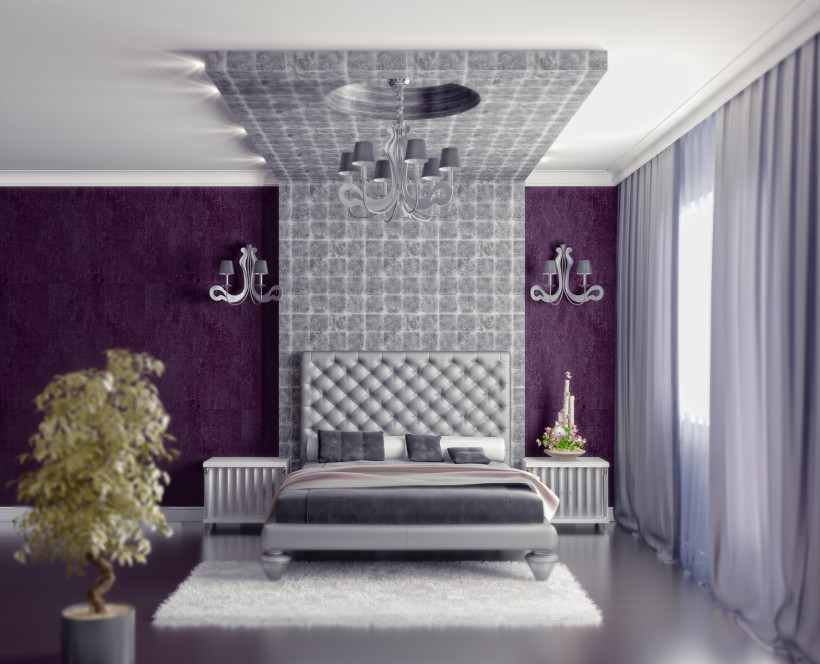 Modern style bedroom interior with purple fabric wallpaper and grey block effect feature over the bed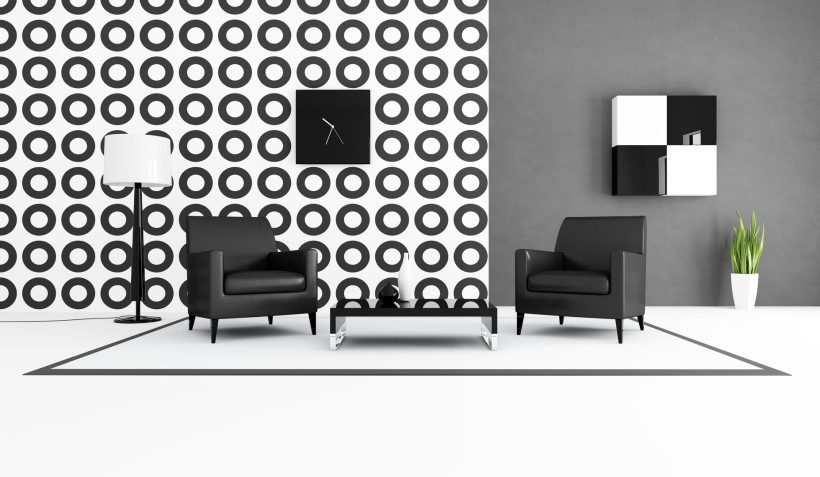 Contemporary black and white living room with two leather armchair in front a geometrical wallpaper and grey painted wall with black and white art piece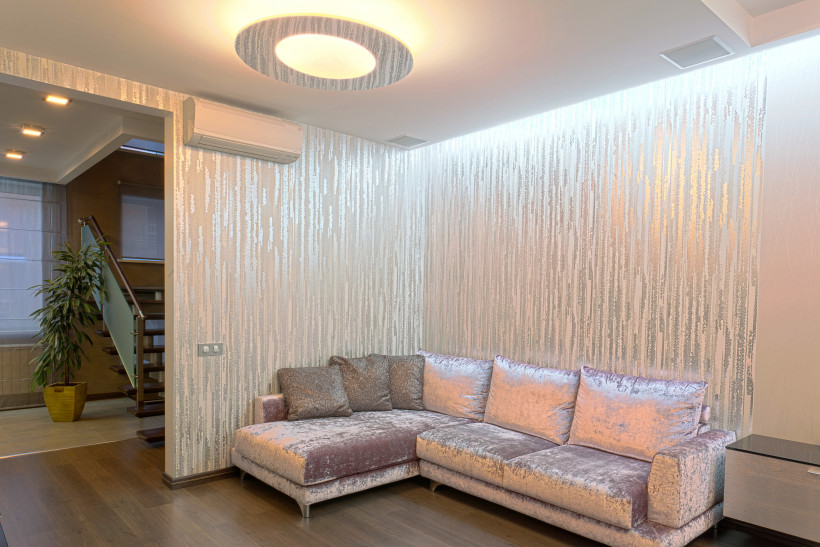 Living room with glossy wallpaper, and a luxury couch with similar fabric and a ceiling lamp and recessed wall lighting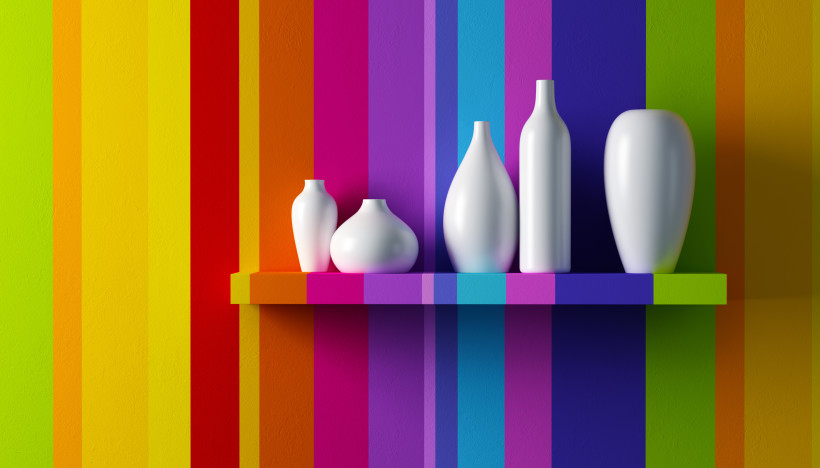 White vases contrasted against the effect of a multi colored shelf and wall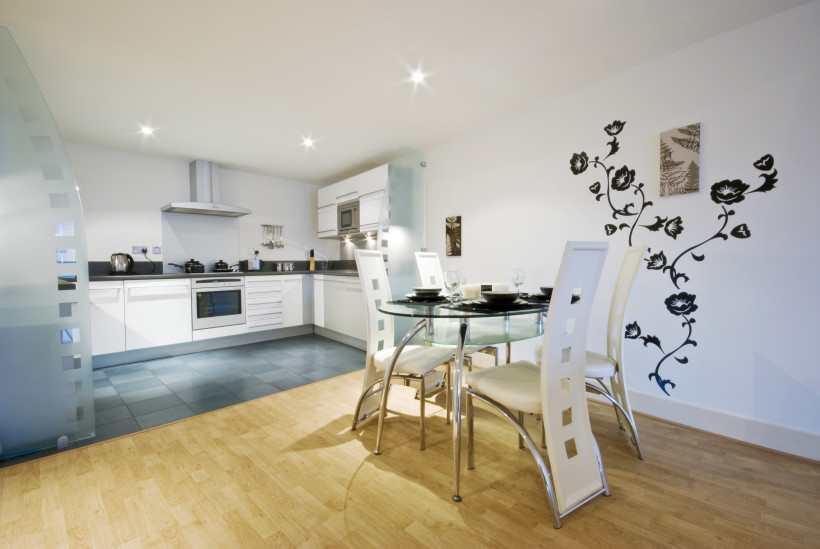 Open plan designer living room and kitchen area with black floral motif wallpaper on white wall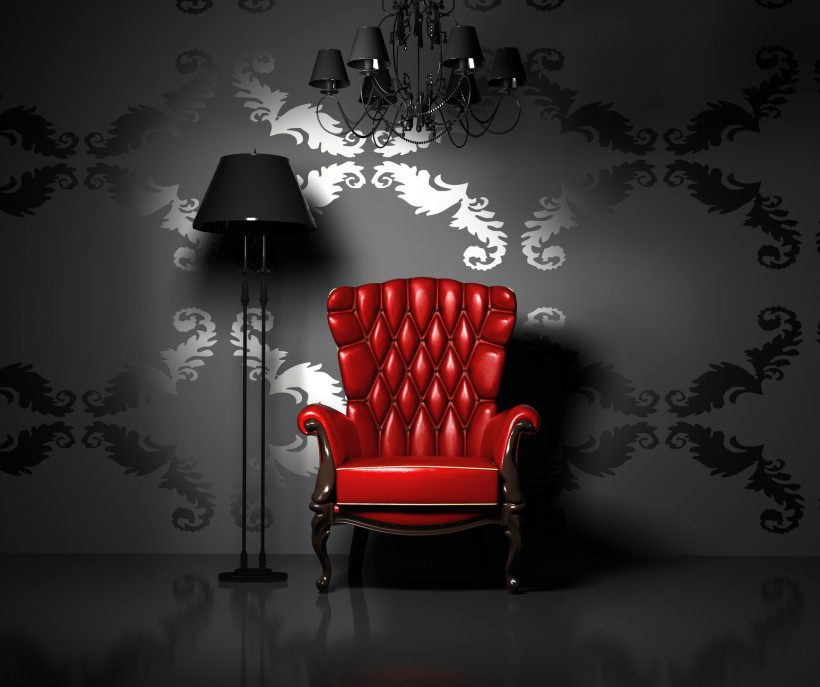 Interior scene with classic armchair and lamp with a black on dark grey designer wallpaper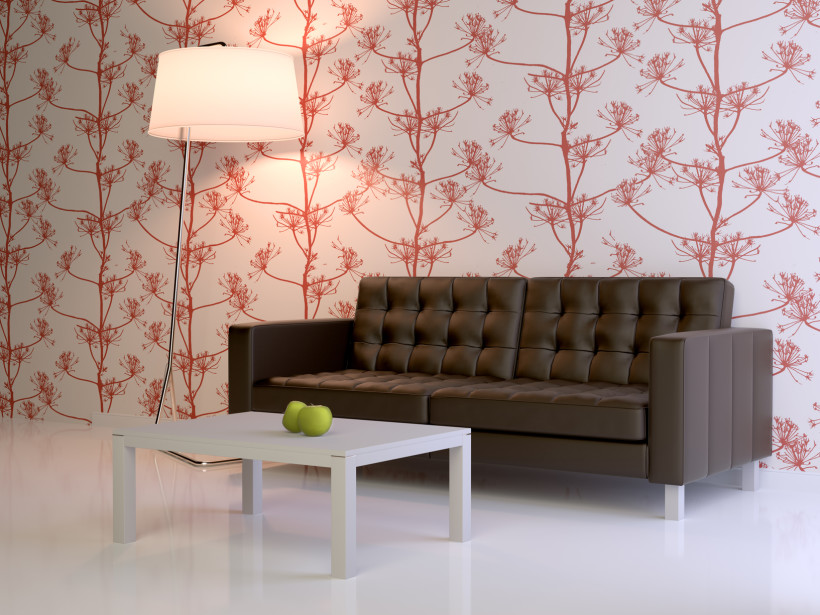 Beautiful modern patterned red and white floral type wallpaper with contrasting sofa and trendy lamp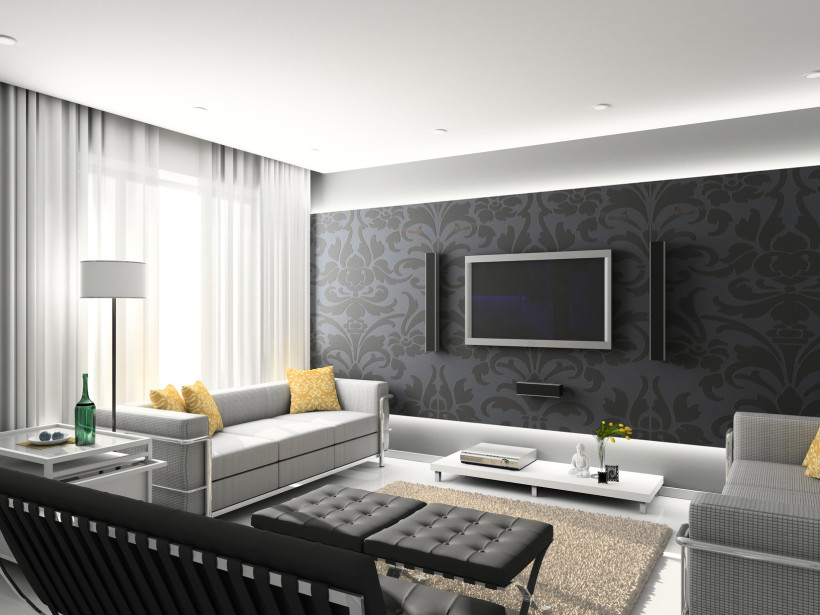 Modern interior living room with exclusive black on grey patterned wallpaper with prominent tv and speakers set