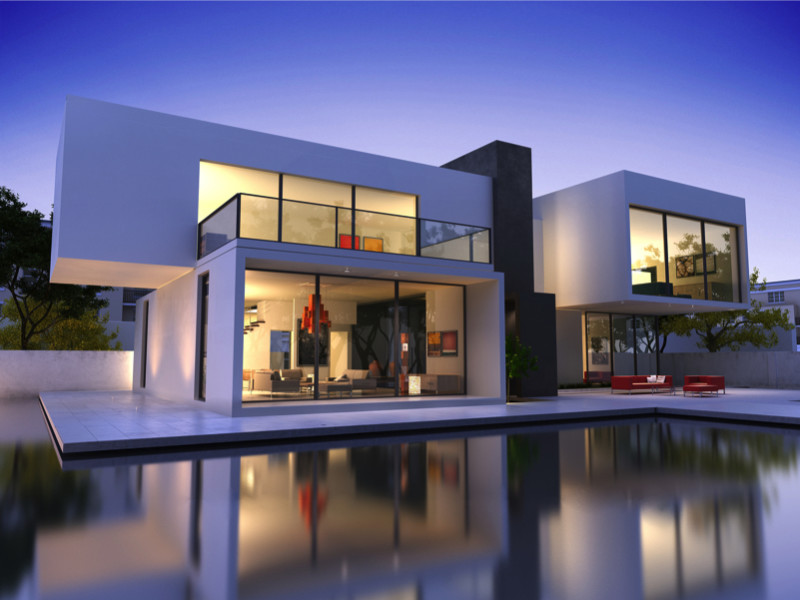 The Architectural contemporary homes that you will find on this page are sensational whichever way you look at them. With interesting styles, angles, designs, perspectives, and construction materials, the homes and houses you are about to scroll through are all exquisite architectural masterpieces in their own right.
Whether these types of homes are to your tastes, or in your budget or not, you cant help but admire the creativity and craftsmanship that has gone into designing, planning and building each and every one of them.
Good architects that have the skill-set and the imagination to design and build these types of homes are few and far between. In future posts on this site, we will feature architects and their practice along with some of the uniques homes that they have created. (If that's you, regardless if whereabouts in the world you are, please feel free to contact us if you'd like to be featured) For the most part, the types of homes included in this Gallery are usually reserved for people with bucketloads of money. Also, the cost of the fittings and the features along with all the hardware that goes into them are usually irrelevant when it comes to achieving the look and style they want. Usually cost is no barrier.
However, even if you don't have that type of budget, it still doesn't exclude you from being able to have a masterpiece of your own built for you within the budget levels you are comfortable with, and yes there might be a few compromises along the way, but usually the end result is well worth it.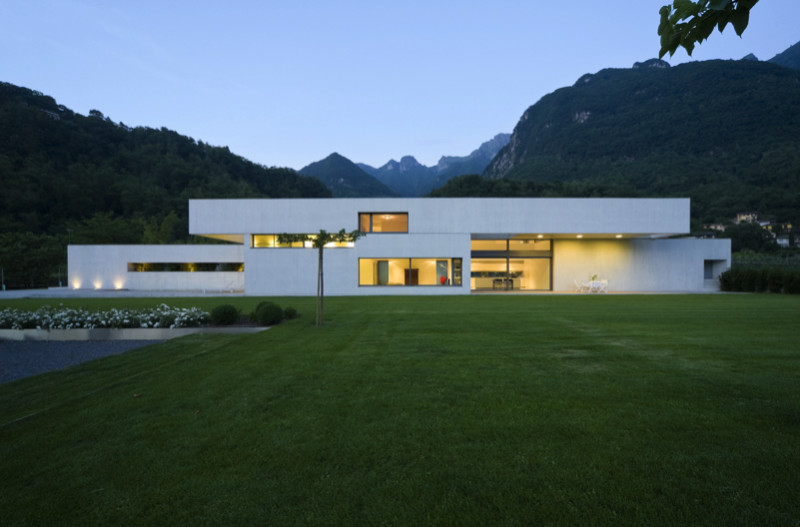 A fantastic luxurious contemporary home of expansive dimensions and set in a semi-remote location in the midst of hills and on a privileged flat piece of land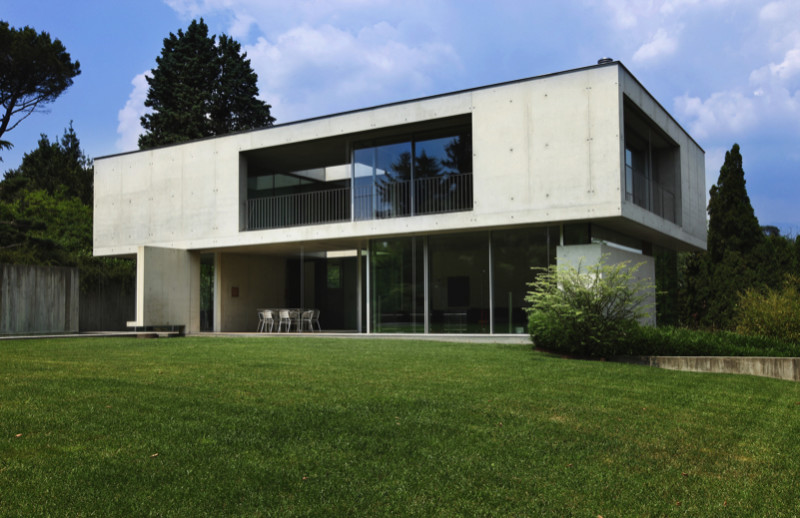 A fantastic concrete home of humble proportions but created in a very modern contemporary style and with definite visual appeal.
A stylish home with great street appeal, clever proportions, and creative design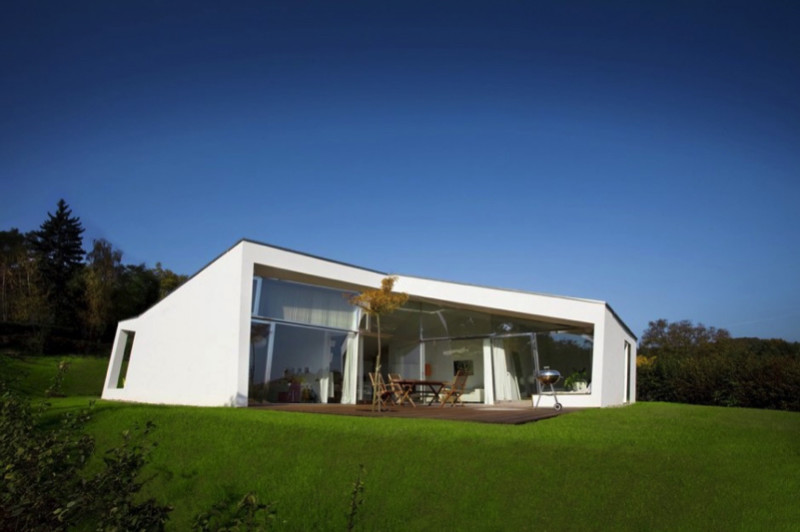 Such an unusual looking home, made up of angular shaped external walls and a double storey height internals. With its all over white finish its a real standout on the land but is still relatively humble in its overall appeal.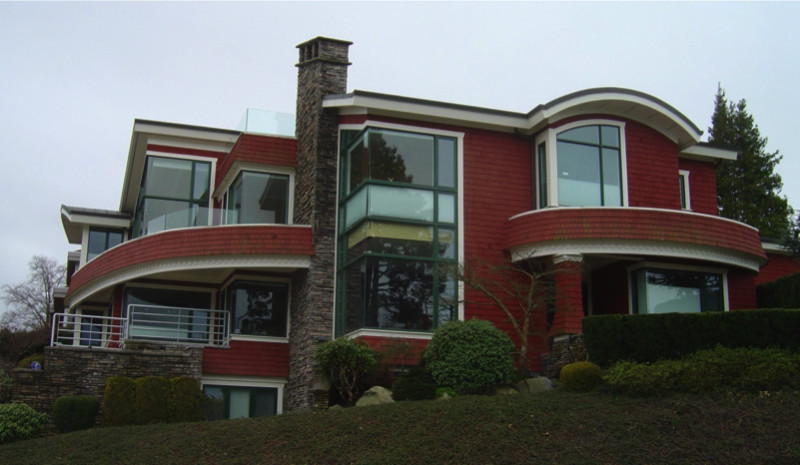 This red home is such an interesting specimen. Consisting of many shapes, and angles it has a voluminous floor area and great external appeal. A true architectural masterpiece.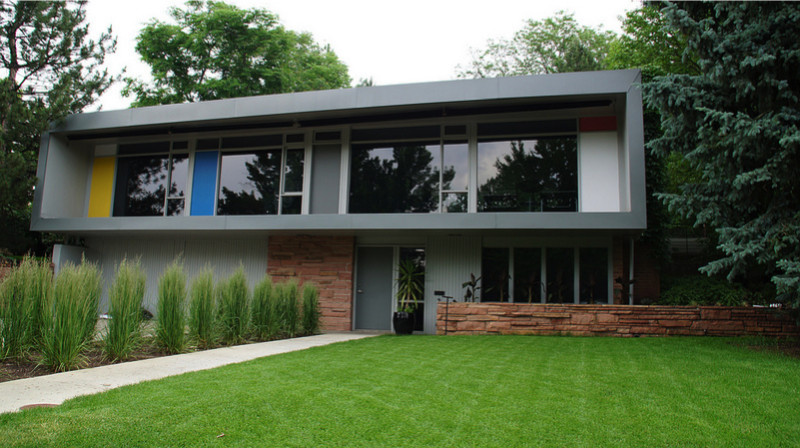 This is practically a dateless contemporary style. This home is reflective of a lot of houses built during the sixties and seventies and yet even for one built today it looks just as modern and up to date. Sometimes the simplest of home designs stand the test of time.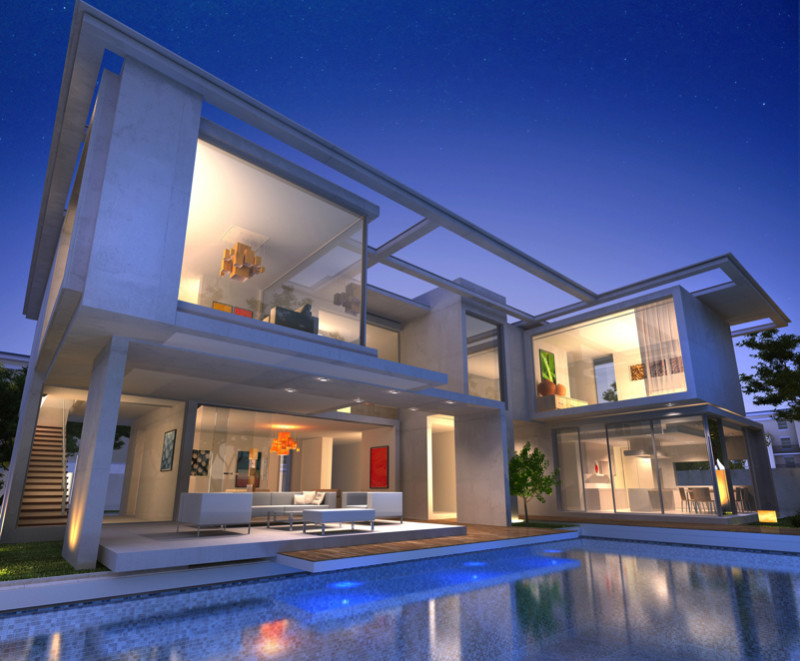 Simply stunning. I could picture myself living here very easily. A very sophisticated modern and stylish home and swimming pool that wreaks of wealth and taste in design and style.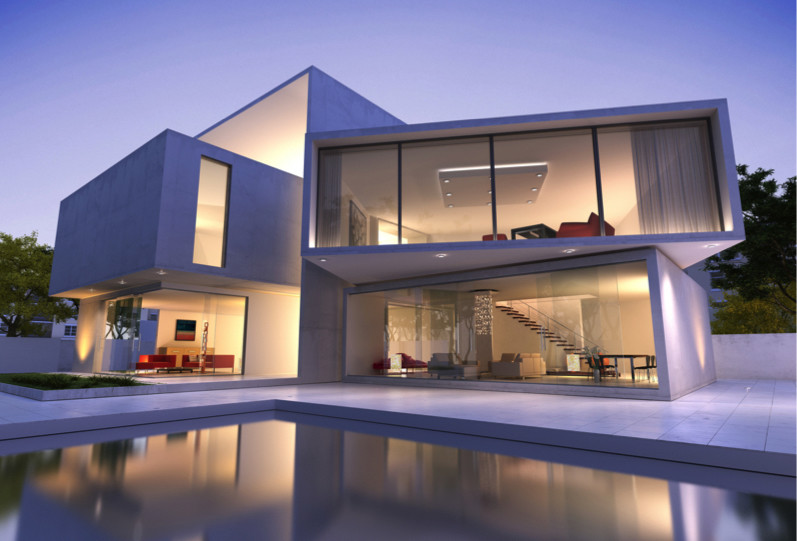 Another of the sophisticated quality contemporary home designs that deliver a true 'wow' factor. With an architectural flair of creativity, this home delivers on all fronts.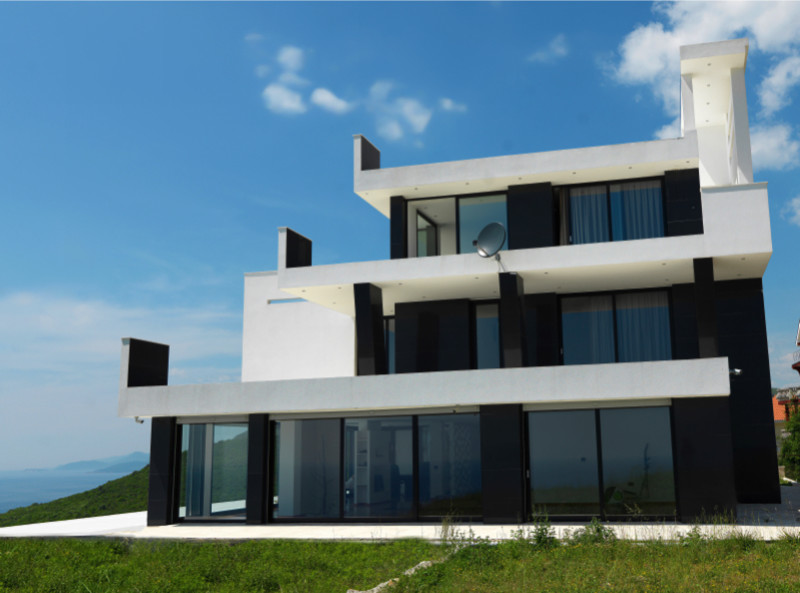 Situated in a premium position on a cliff overlooking a beach, this elegant black and white contemporary architectural home boast three level living and views to die for.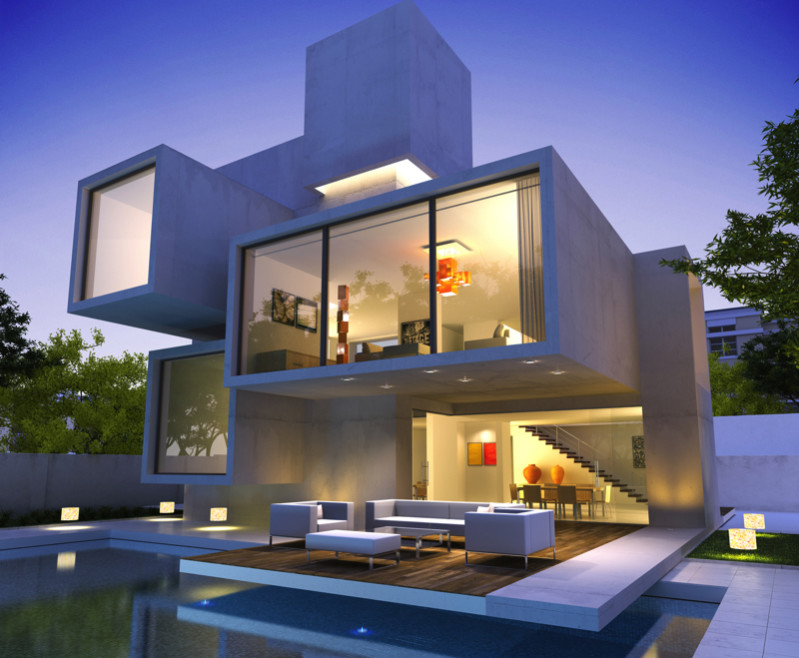 This home is a real architectural and engineering masterpiece. Boasting concrete slab construction and a very open plan layout, it brings the living and entertaining into the outdoors and right beside a luxurious pool area.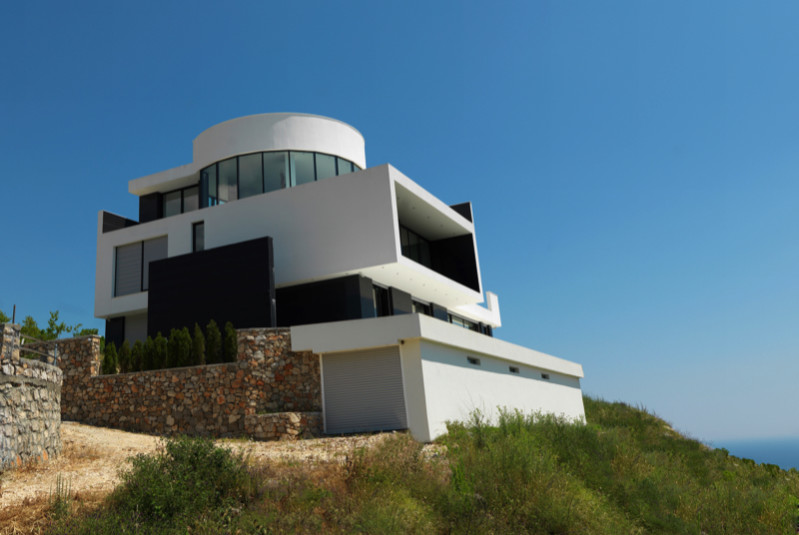 Also a cliff top dweller, this architectural home boast sensation sea views, and a combination of architectural generational styles that work unquestionably well together.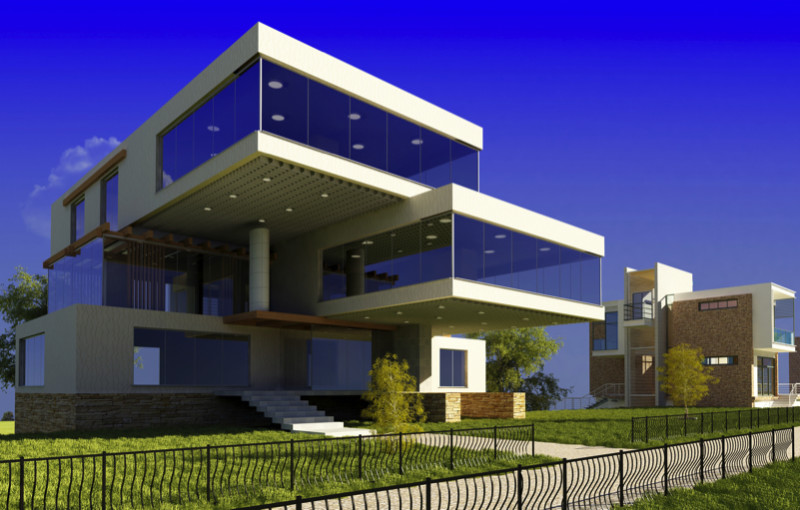 This would have to be my favorite house from this gallery. The various cantilevered living areas practically defy logic. An architectural dream and a real accolade to the architect and designer that created and built this beautiful home.