Your home is supposed to be as comfortable as possible because it is called a home. Your home comprises of many rooms, the bedrooms, dining rooms and the bathrooms. The bathroom is supposed to be a place where someone can take their bath in a relaxed and luxurious bathtub and where you can do the very best of makeup.
Your bathroom should be taken proper care off, and it is considered as important as every other part of the home. If you want to reinvent your bathroom but are lacking any brilliant ideas, this article will help you improve on your bathroom designs by offering you 15 amazing vintage bathroom ideas.
The Contemporary Bathroom design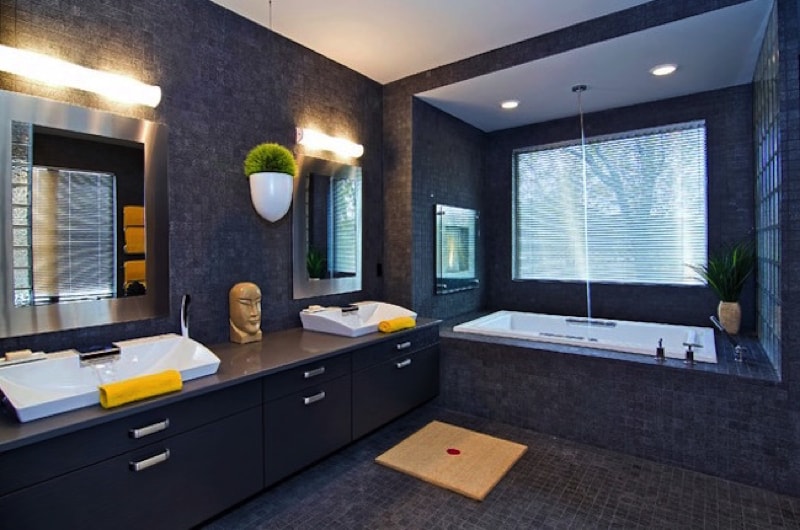 A spacious bathroom with modern design with little decoration and styled with unique black tile. 
The Loft Bathroom design
This bathroom design is lovely, to say the least, its edge over others is the natural sunlight that is accessible due to its open rooftop. 
Modern Annapolis Bathroom design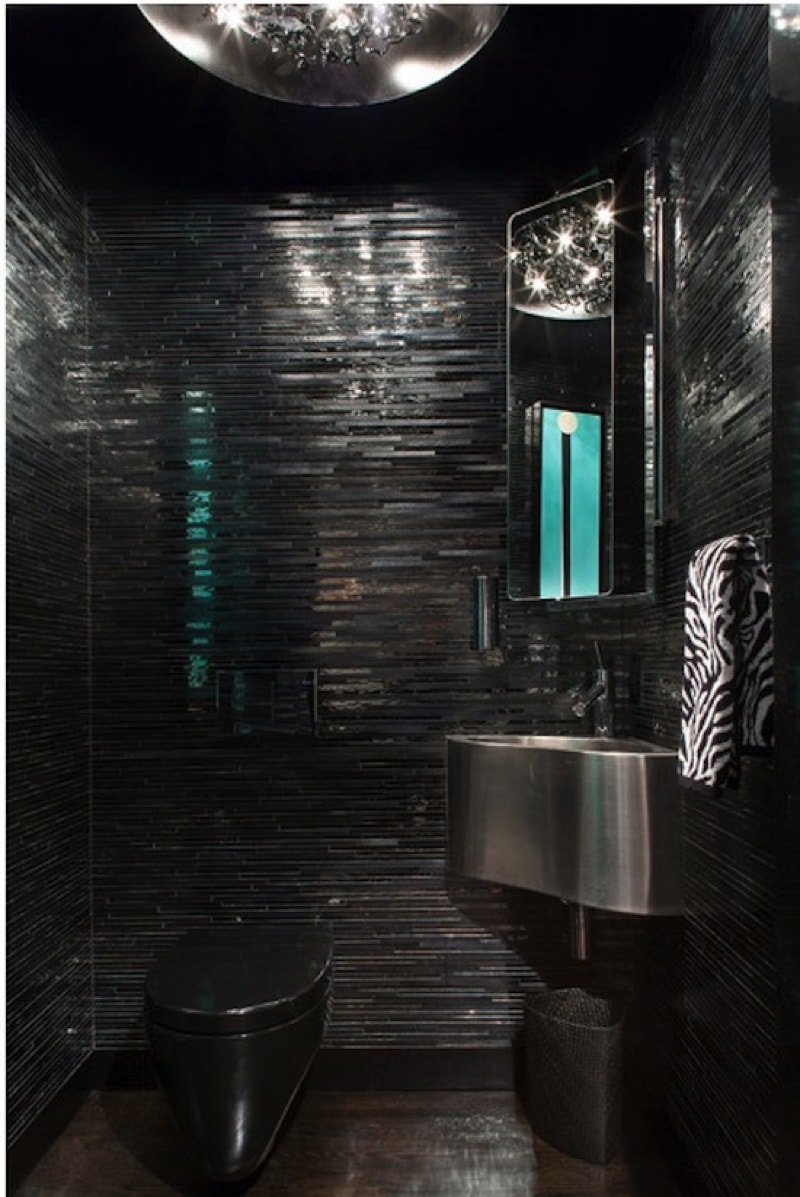 There is nothing like a glittering black wall tile style when you want a bathroom with vintage design. This design is simply excellent, to say the least.
Classic Transitional Bathroom design
This classic bathroom design has the allure of black as the primary color giving it a crisp feel.
The Steampunk Bathroom design
A Stylish bathroom design which will make you want to try something new.
Vintage Scenery bathroom design
A bathroom design for a small bathroom fitted with a console sink, a combination of bathtub and shower, and other accessories needed to make a bathroom luxurious.
Vintage Sophistication
This bathroom has old Hollywood glam written all over it, from the luxurious mirror bench to the marble flooring and the vintage candlestick holders resting on the side of the bathtub. This is just one of the many ingenious vintage interior designs we've seen over the years and it certainly does not disappoint.
Old Fixtures Design
This design suits a king; the luxury model has enough to make anyone feel at ease and enjoy their shower in this bathroom. 
Corner Shower Bathroom design
This bathroom design is unique in nature with the corner shower combined with the white cabinets and tile. This luxurious bathroom design is vintage inspired, which can make anyone fall in love with it.
Classic wooden bathroom design
This vintage wooden bathroom design brings a cosy vibe to the place, both through the materials used, as well as through the warm color combinations.
Personality Vintage Bathroom Design
The collectibles in this bathroom style have given it a vintage design feel of a bathroom that has been assembled in many ages back. The beaded board is an excellent reference of the early centuries.
Elegant White Design
This 1930s-inspired bathroom design is a great way to combine some of the old chic decorating style with today's monochromatic trend. The dominating white will add a classic charm to your powder room and make it appear more spacious than it actually is.
Egyptian Style Design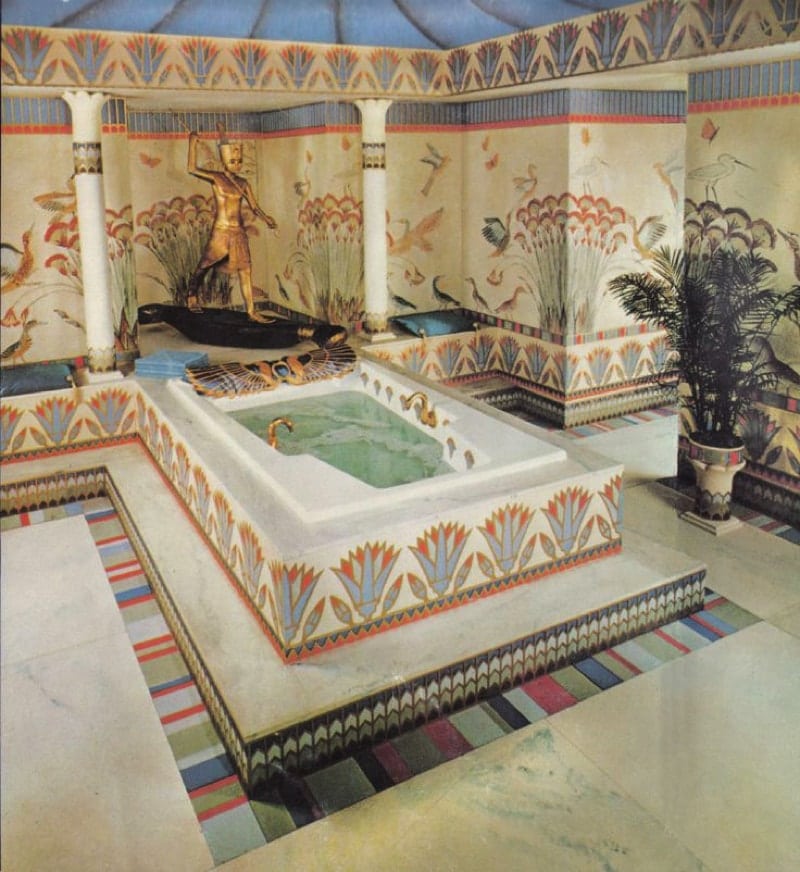 This glamorous Egyptian bathroom design oozes of ancient royal extravagance and brings back some of the magic and mystery associated with the ancient mythology.
Modern Renovation
Another great vintage bathroom design, featuring some old on wood hutch clad, and the shallow shelf above the tiled backsplash is good enough to show the colorful canvases and as well hold toiletries in the reach of the sink.
Eco style design
Last but certainly not least, this eco-styled bathroom reminds us that we should all play our part in safeguarding the environment and that modern bathroom designs should include sustainable solutions, as well. The idea presented above manages to incorporate all of that, while also maintaining a rustic, vintage feel to it. 
Image sources: 1, 2, 3, 4, 5, 6, 7, 8, 9, 10, 11, 12, 13, 14, 15