Outside Kitchen Counter Top with freshly prepared skewers waiting on the bench of an outside kitchen counter top waiting to be grilled. 
Large Barbecue cooker sitting on a cedar deck with nearby patio furniture and trees in background. 
Outdoor back yard patio room area with beautiful outdoor ramada and kitchen in sunny Arizona. 
House backyard with patio area and with a nearby juacuzzi in its own small patio area and a garden swing
Home back yard garden with a paved patio area and an outdoor fireplace with wicker furniture set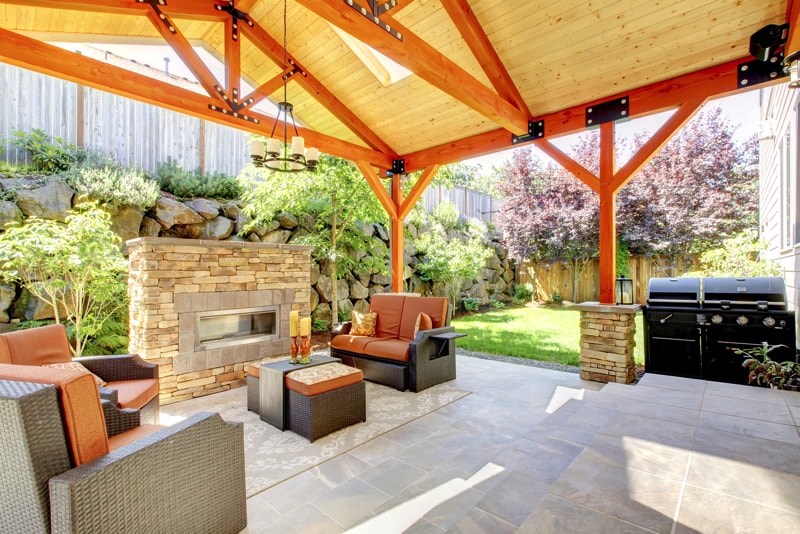 Exterior Covered Barbecue patio area with fireplace and outdoors lounge furniture and a wooden ceiling with skylights
Countryside house backyard with flower pots and a small patio area.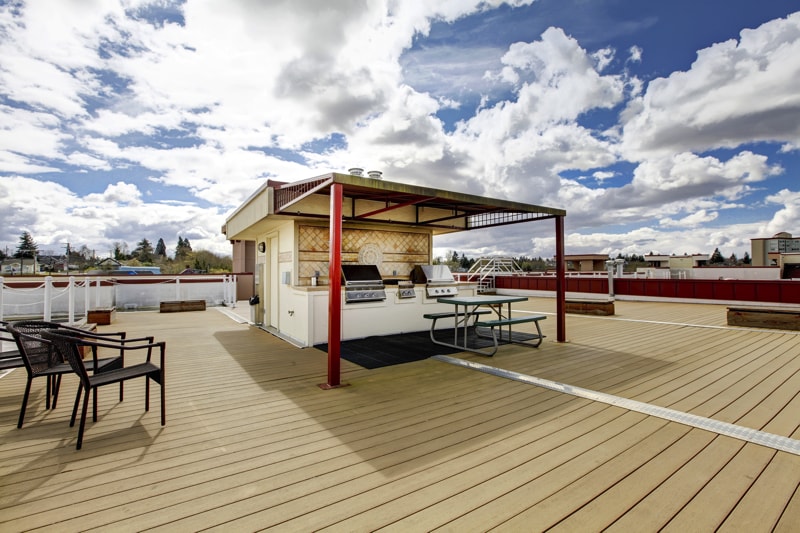 Apartment roof top 'backyard' barbecue grill area with chairs
Backyard barbecue grill with a corner BBQ kitchenette with stone counter top and surrounded by an arbor with plenty of plants
Backyard Patio barbecue area with brown and orange house siding and columns
Backyard modern patio area with BBQ grill and outdoors dining table and chairs. 
Built in BBQ with island and cocktail table and storage cabinet positioned on tiles in a backyard area
House backyard with patio area, table and chairs and a barbecue grill
Outdoor type patio and adjoining living room with large outdoor barbecue stainless steel grill and kitchenette
Patio outdoor fireplace in the backyard area with chairs and a grill great for entertaining and relaxing. 
Patio at the rear yard of a home viewed from the balcony with a gas fired barbecue on the deck and a large red fireplace, a garden cabana and swings
Walkout deck with a jacuzzi and pergola and a large sized barbecue to the right
Simple outdoor weekend Bbq grill setup in the back yard of a residential home surrounded by gardens
A modern outdoor back yard entertaining area with barbecue and table and chairs in a stylish home at dusk
Luxury deck in the backyard area of a luxury home with a barbecue kitchen and a breakfast table with chairs.