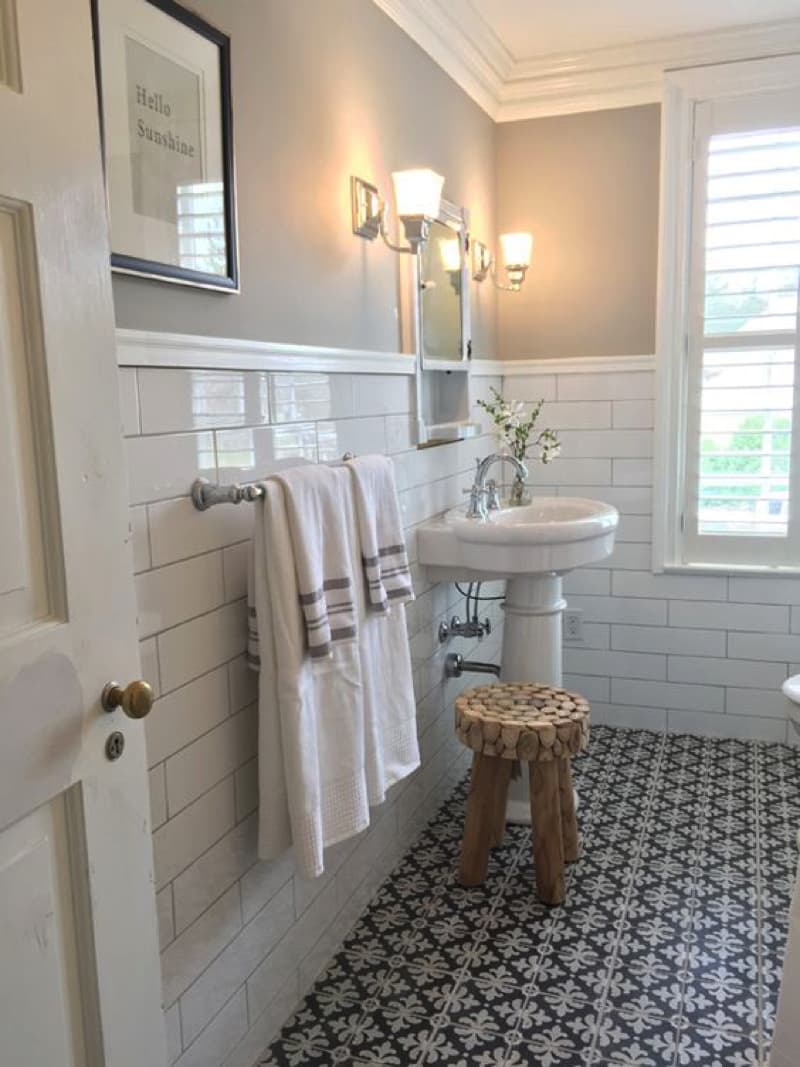 Image via Pinterest and Debbie Basnett
Often people that adore bathrooms also love vintage bathroom decorating ideas and even though it is one of the most important rooms in the house, the bathroom doesn't usually get as much attention as it deserves.
People usually spend all their funds on getting a new sofa for their living room even though they will spend the least of their free time in that particular spot.
On the other hand, a lot of people see their bathroom as a place of both physical and mental rest. Some even consider it to be their own personal getaway or sanctuary. This makes them explore different styles which could further add to its overall appeal.
When it comes to this, vintage style is head and shoulders above all the rest. Here are some ideas that will help you figure out why.
Don't Cover the Pipes
One of the most popular sub-styles of the vintage is the so-called steampunk or its relative the industrial style. In order to get at least one step closer to it, you should first notice the pipes in your bathroom. First of all, the more exposed your pipes are, the better.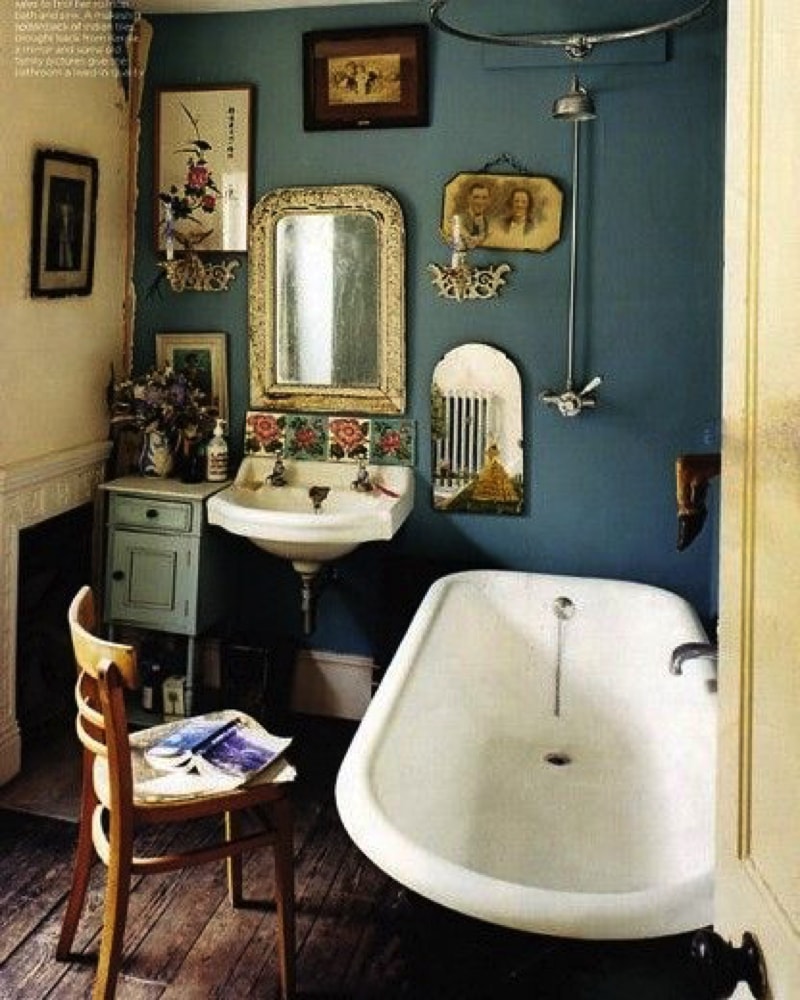 Image via Pinterest and imagesearch.naver.com
In any other situation, you would try to build them in the wall so that they don't ruin the vibe of the room, but this way they serve as an atmosphere enhancer.
The best thing about this is that if there is any malfunction, it can be easily spotted and even easier fixed. You don't even have to break or open up the wall in order to diagnose the issue.
Interior Brick Wall
The next thing you could go with to further enhance this industrial look is an interior brick wall. This is probably the most vintage thing ever and is bound to make your bathroom look like it's from another era.
A lot of people like this idea only because they believe they will save a fortune on not having to paint every few years, but things are not all milk and honey here either. Just because you have a wall that is easier to maintain, it doesn't mean that you can skip this part altogether.
You still have to worry about moisture and mildew. Luckily if you regularly clean it with a simple solution of vinegar and water, you will probably never encounter this inconvenience.