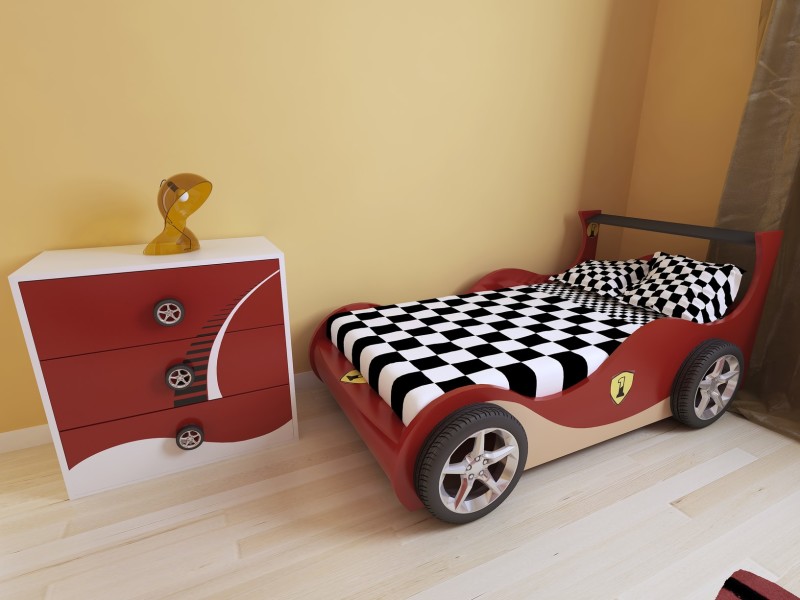 The above image shows an example of what a boy's cool bedroom design ideas in a modern style room can look like. With yellow walls, timber floor, car bed and matching painted drawers. This type of bedroom is so loved by little boys that are into cars and most things with wheels.
Boy's bedrooms can be fun to decorate, much like girl's rooms, although with boys, their rooms can often end up messy in an instant, but usually as a result of creative and imaginative play. Hence, it can sometimes be a wise decision to provide a 'hard floor' like timber in a boy's room to make for easier cleaning. You can always add some warmth with a big floor rug of the bare boards feel a little too cold.
Boys usually love playing pretend with toy guns, cars, trucks, planes and make believe with practically anything that cones to hand. Then as they grow older and into their teens, they can often become somewhat lazier and less inclined to clean up after themselves, nevertheless, most good parents have a range of strategies to deal with any teens that fall into this category.
This gallery of boy's bedrooms covers bedrooms from across the age range, regardless of whether the boy is a toddler or a teen. There should be some great decorating ideas here for you to create some innovative ideas of your own. Take a look and see of you can think some colors and styles that might a boy you know.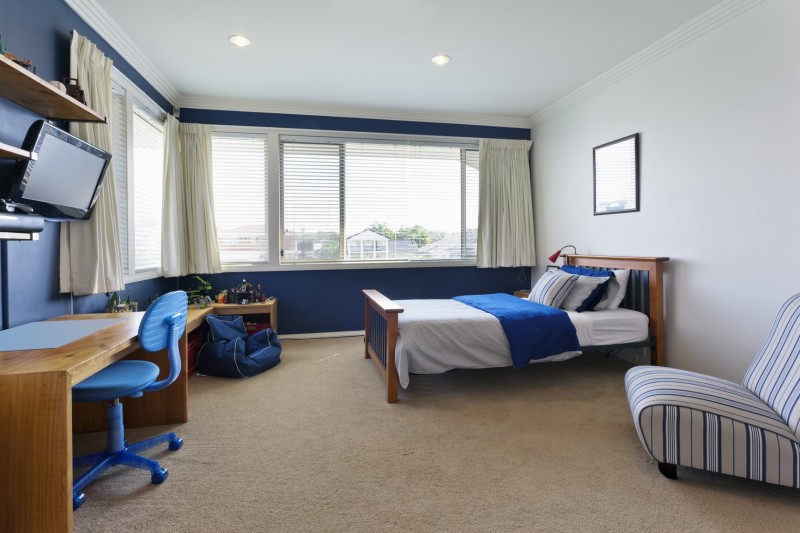 This modern boy's bedroom has tan colored carpeting with a white and blue colored wall decor, timber study desk and chair, TV and comfortable upholstered sitting chair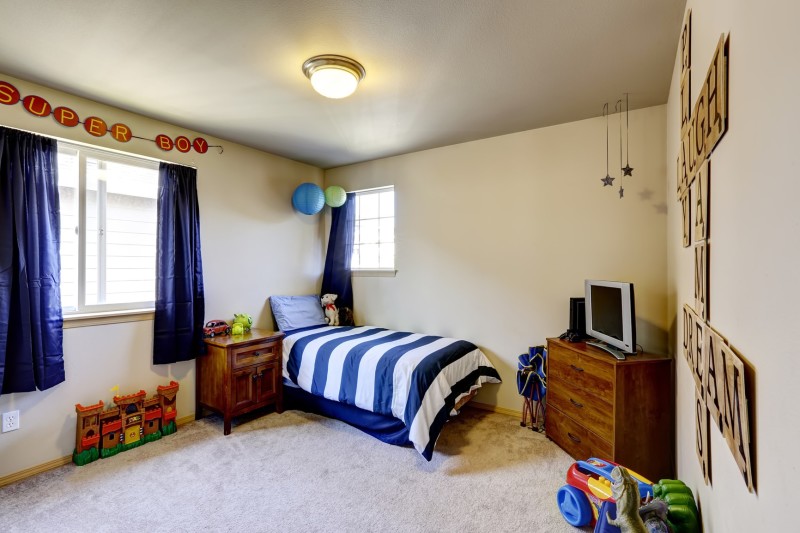 Decorated boys room interior with beige walls and carpet, blue curtains, striped blue bedding and a TV sitting on a dresser in view of the bed.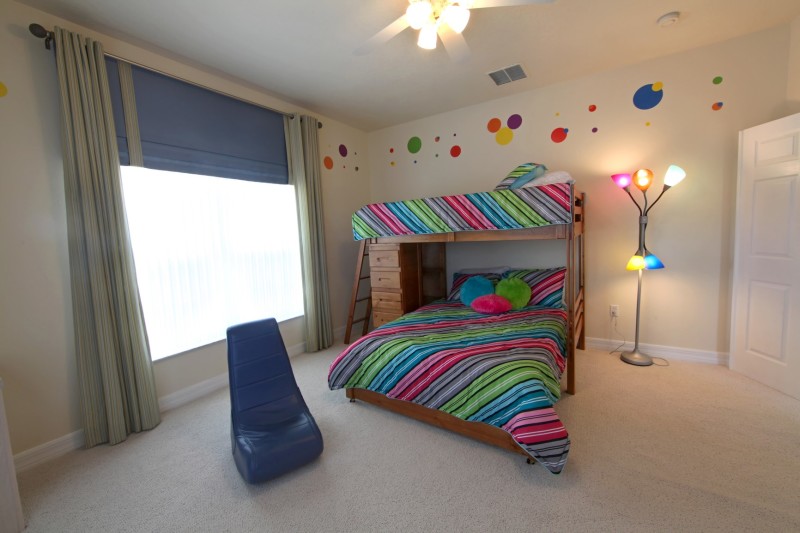 A boy's large bedroom with beige walls and carpet, bunk beds, blue blinds, floor lamps and multi-colored striped bed spreads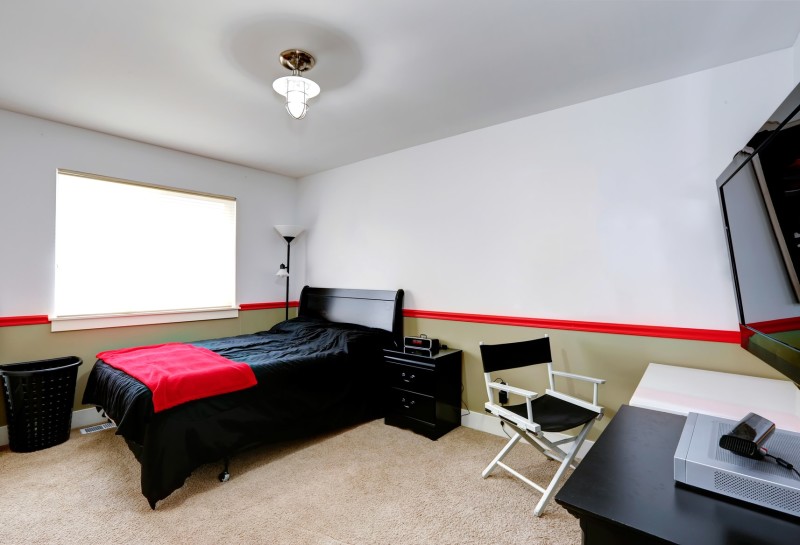 This boy's room interior finished with white and olive wall trim and red mid line strip, furnished with black bed, black bed cover, a black study desk and chair and TV set.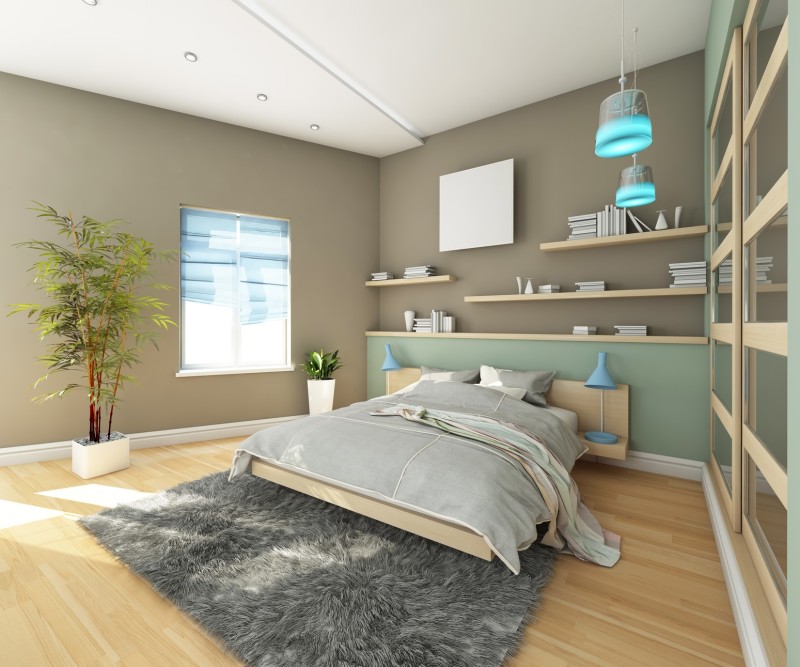 Teen boy's modern bedroom in a contemporary home is decorated with earthy brown and spearminf colored walling, honey color timber flooring with shelves and fluffy grey floor rug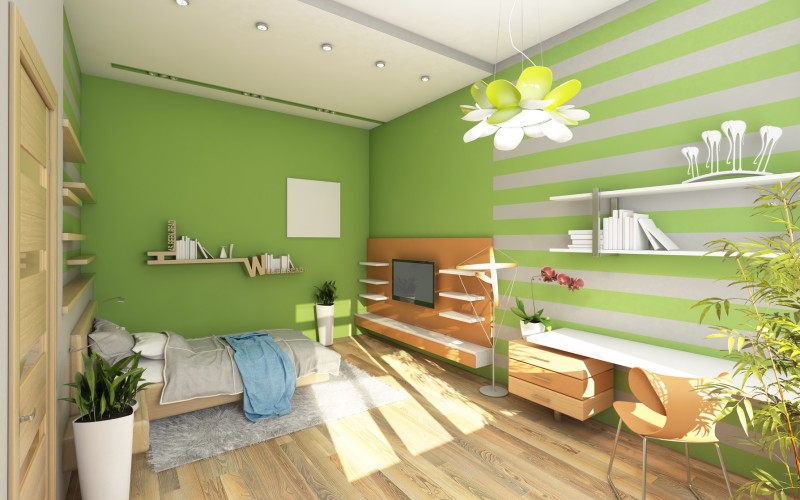 A modern sunny teen boy's room with lime colored walls, book shelves, timber flooring, a white study desk and TV.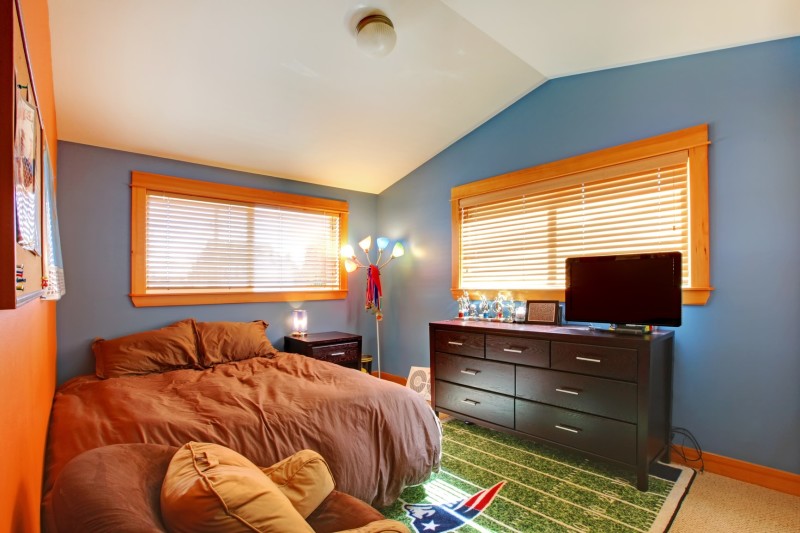 A teen boy's bedroom with blue walls, timber window frames, dark brown dresser, brown bed cover, brown chair and TV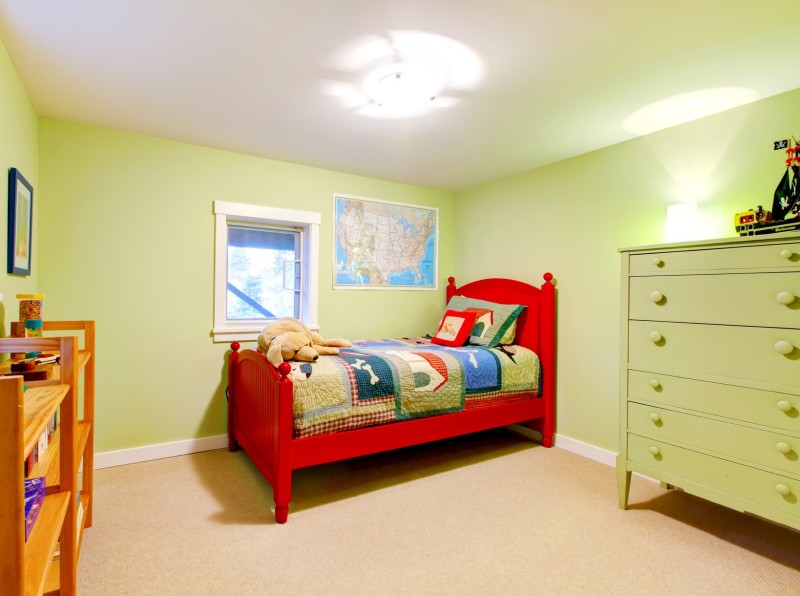 Young boy's soft green bedroom with cute red bed, green bedroom drawers, timber bookshelves and tan carpet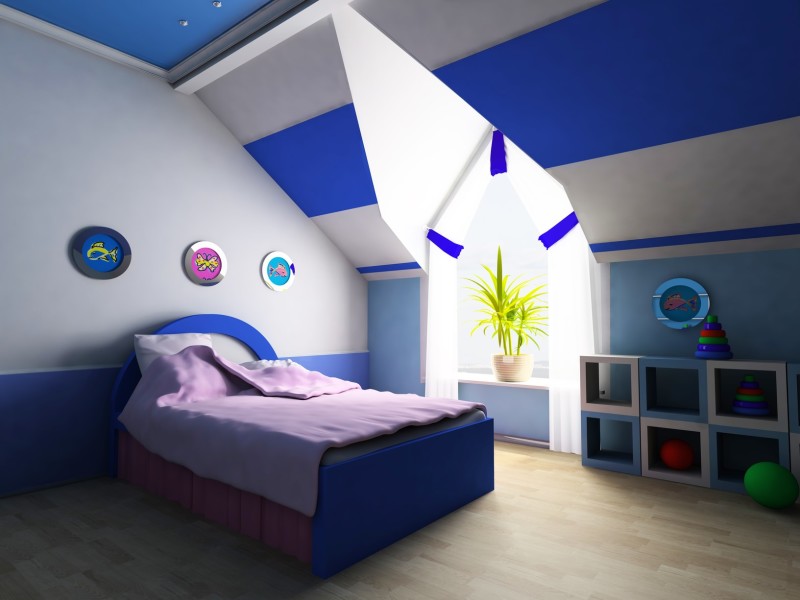 Bold blue and white young boy's bedroom in an attic with a dormer window, matching blue bed with mauve blanket and timber floor.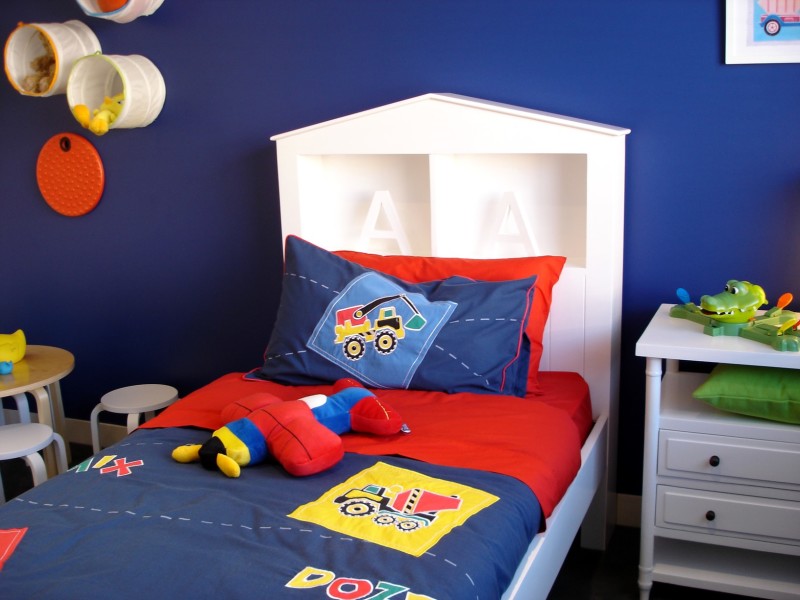 Very young boy's vibrant dark blue bedroom with white shelf headboard, white bedside cabinet and blue and red bed cover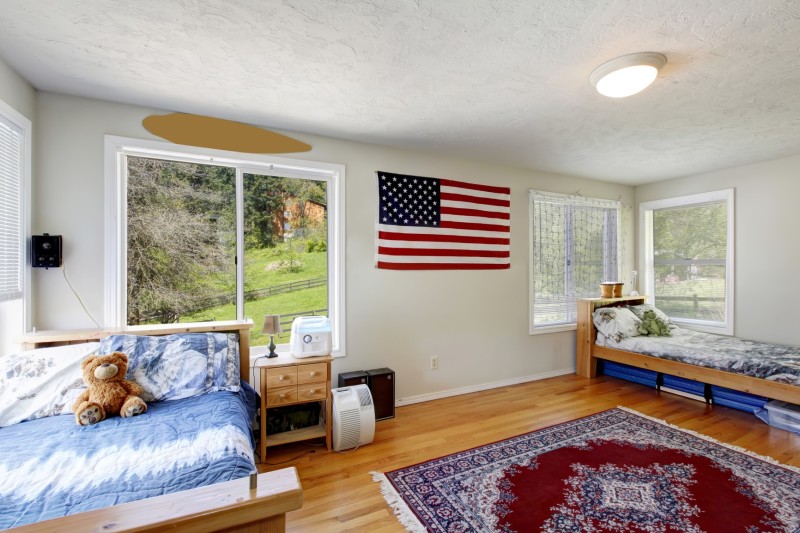 Young boy's bedroom with two beds in an American style farmhouse. Off white walls, timber floors, and large multi colored floor rug finish the picture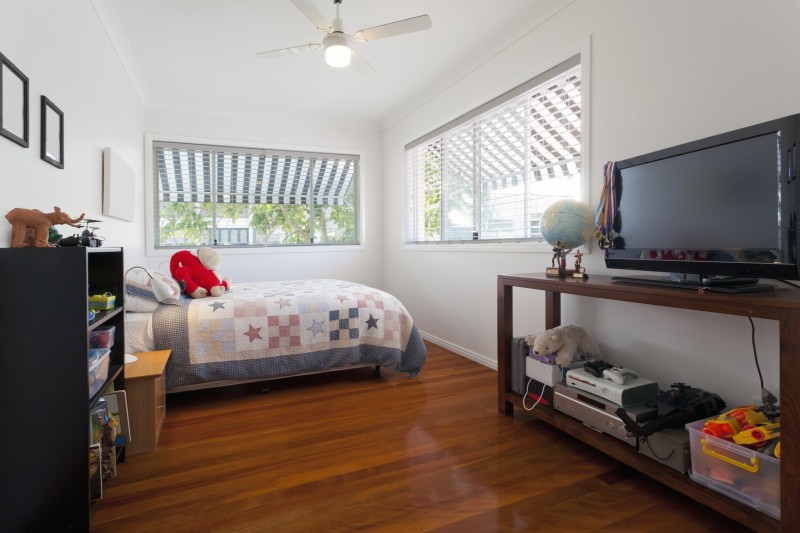 Boy's white walled bedroom with timber floor, bookcase, timber TV stand and TV, toys and video games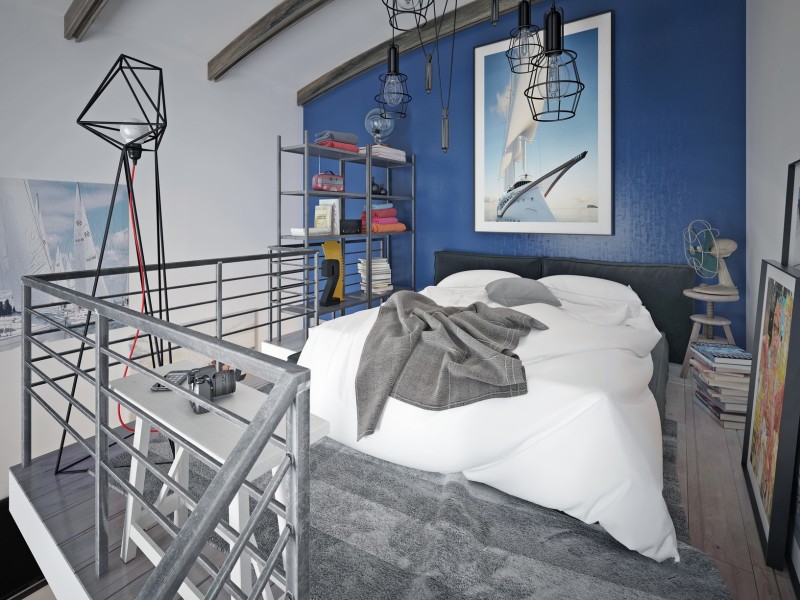 The ultimate cool pad for a teen boy's bedroom situated in a mezzanine loft style space with blue wall, metal handrail, metal bookcase and white bed cover.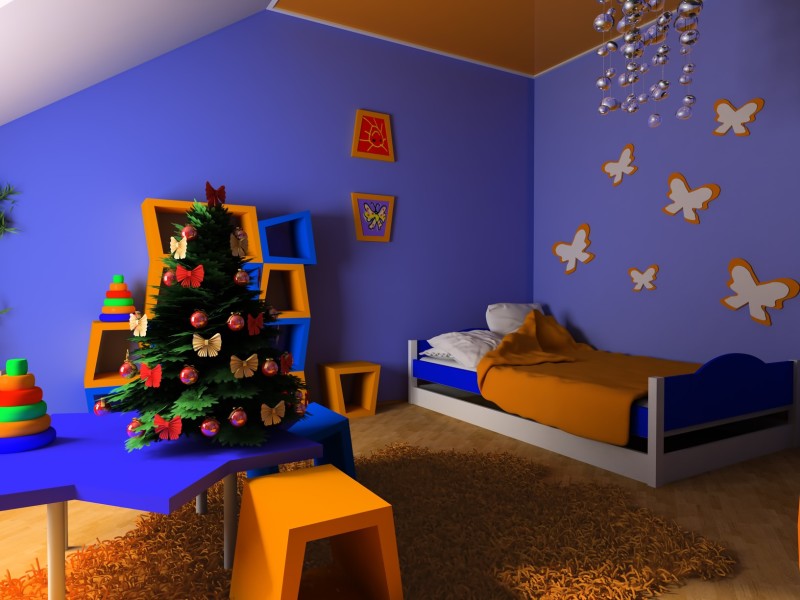 New Year tree in a young boy's room with blue walls, butterflies, orange bed cover, large orange floor rug and blue table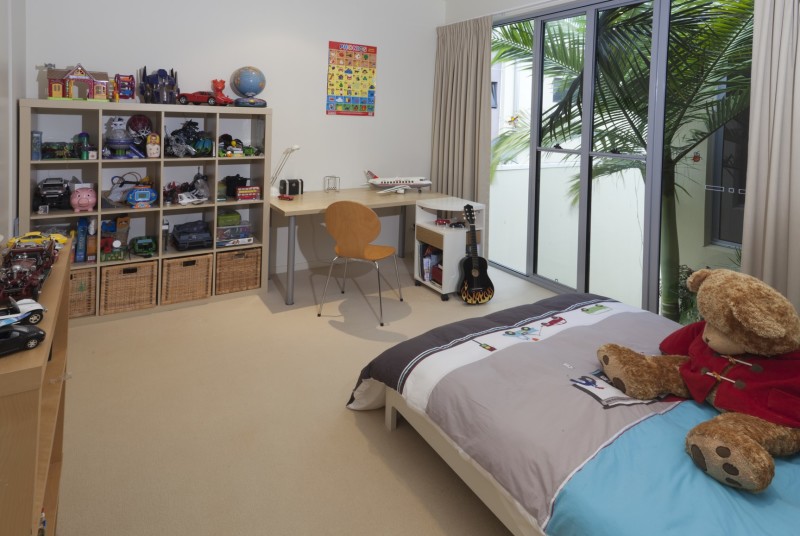 Boy's bedroom with blue and brown bed cover, wall bookcase shelf unit, toys, a big teddy bear and study desk complete the look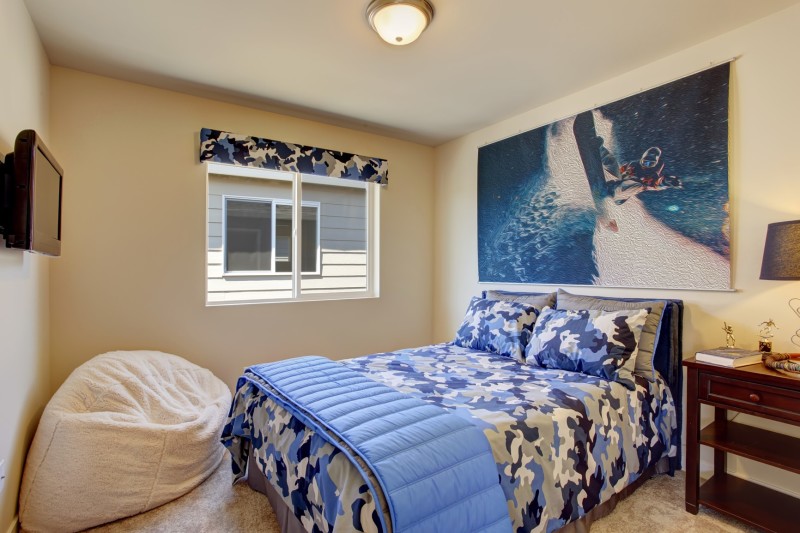 Boy's bright bedroom interior with patterned blue bed cover, bean bag, cream walls, bedside table and wall mounted TV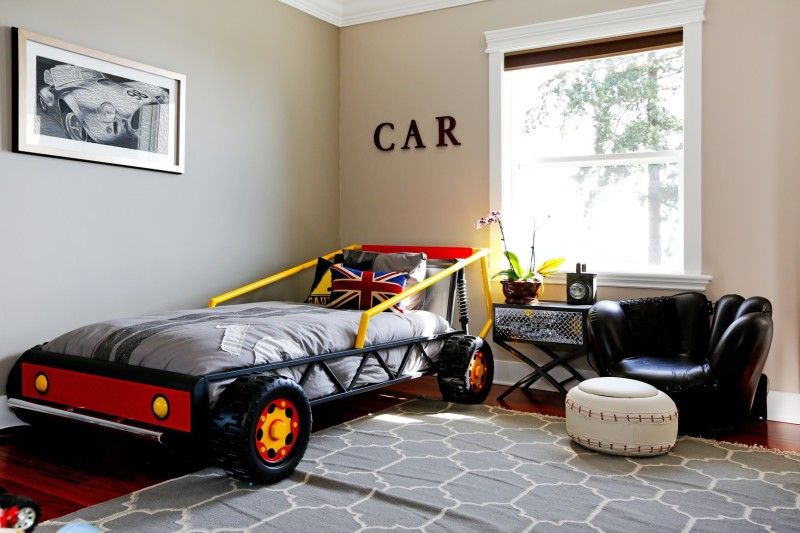 Modern design of pre teen boy bedroom with car frame bed, black hand chair and large floor rug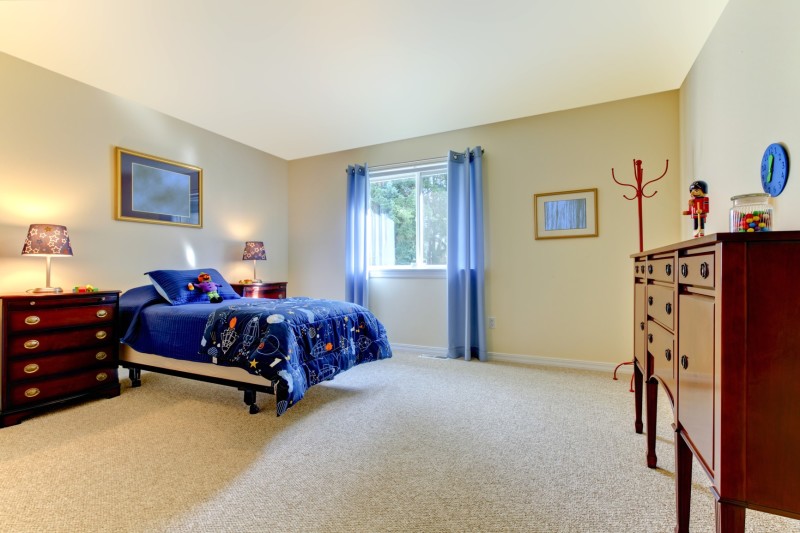 Boy's large bedroom with blue bed, beige walls, wooden dresser and chest of drawers and cream carpet
Related Galleries and Rooms You May Like: